RIT partners with American Red Cross for annual outreach initiative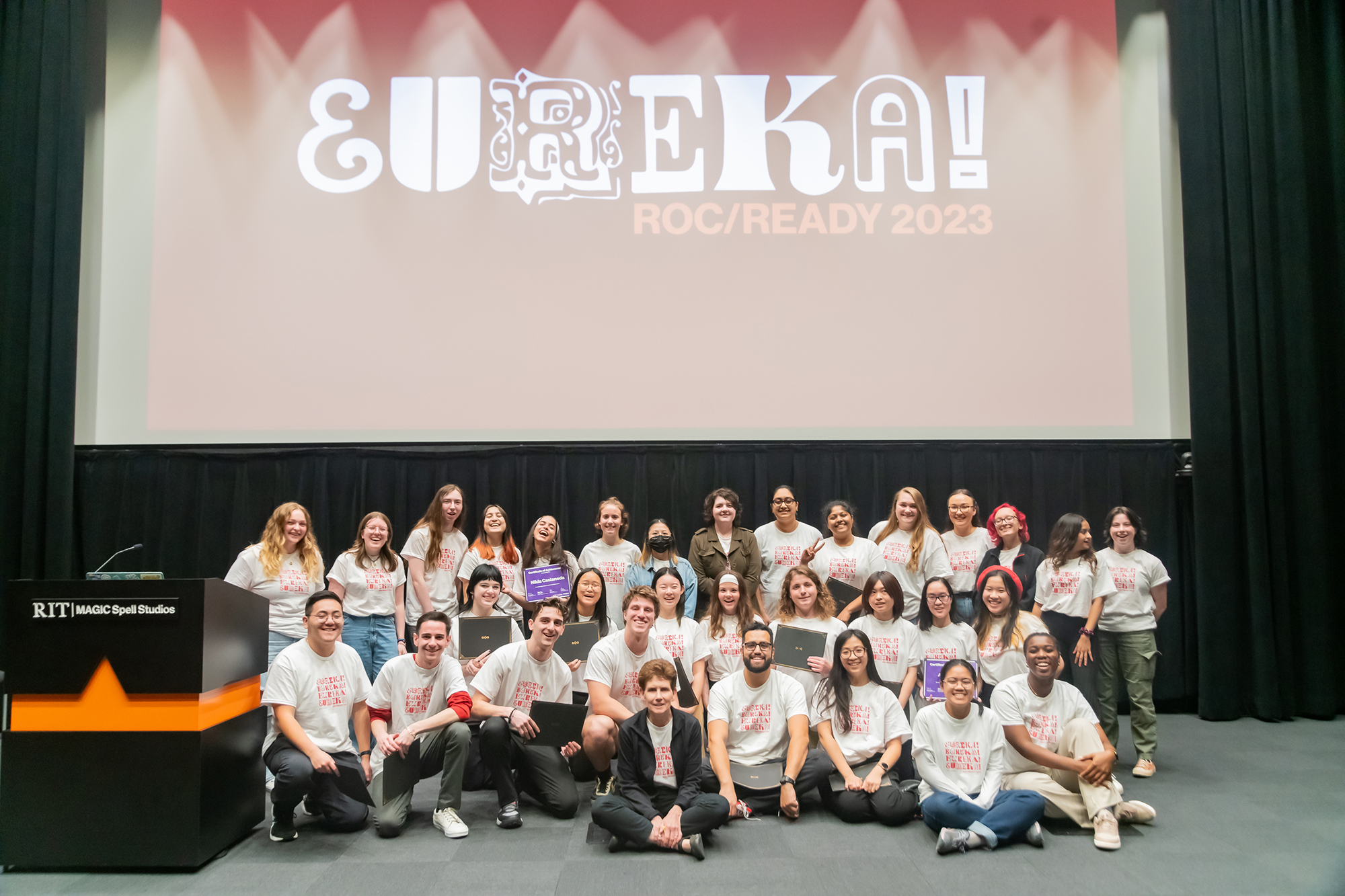 Six interdisciplinary teams of RIT students put on their design-thinking caps in support of the American Red Cross of Western New York for the ninth annual EUREKA! Workshop.
Held Oct. 26-28, EUREKA! is a multi-day collaborative event founded by Lorrie Frear, professor of graphic design. The event brings together students from disciplines across RIT to use their skills for the benefit of a partner community organization each year. 
For this fall's challenge, called "ROC/READY," student teams developed creative outreach strategies to attract a more diverse volunteer workforce to the American Red Cross's Disaster Action Team and Home Fire Campaign. Both groups contribute to Rochester-area disaster prevention and aid efforts. 
The winning concept was done by John Curley '25 (new media design), Michelle Fu '26 (graphic design) and Kennedy Inithar '26 (graphic design). Their proposal for increasing the racial and ethnic diversity of volunteers included a targeted, dynamic promotion plan and encouraging leadership opportunities by partnering with existing Rochester organizations such as the Urban League of Rochester. 
The American Red Cross plans to implement the team's ideas in the spring. It is the latest EUREKA! output slated for real-world application by a client partner.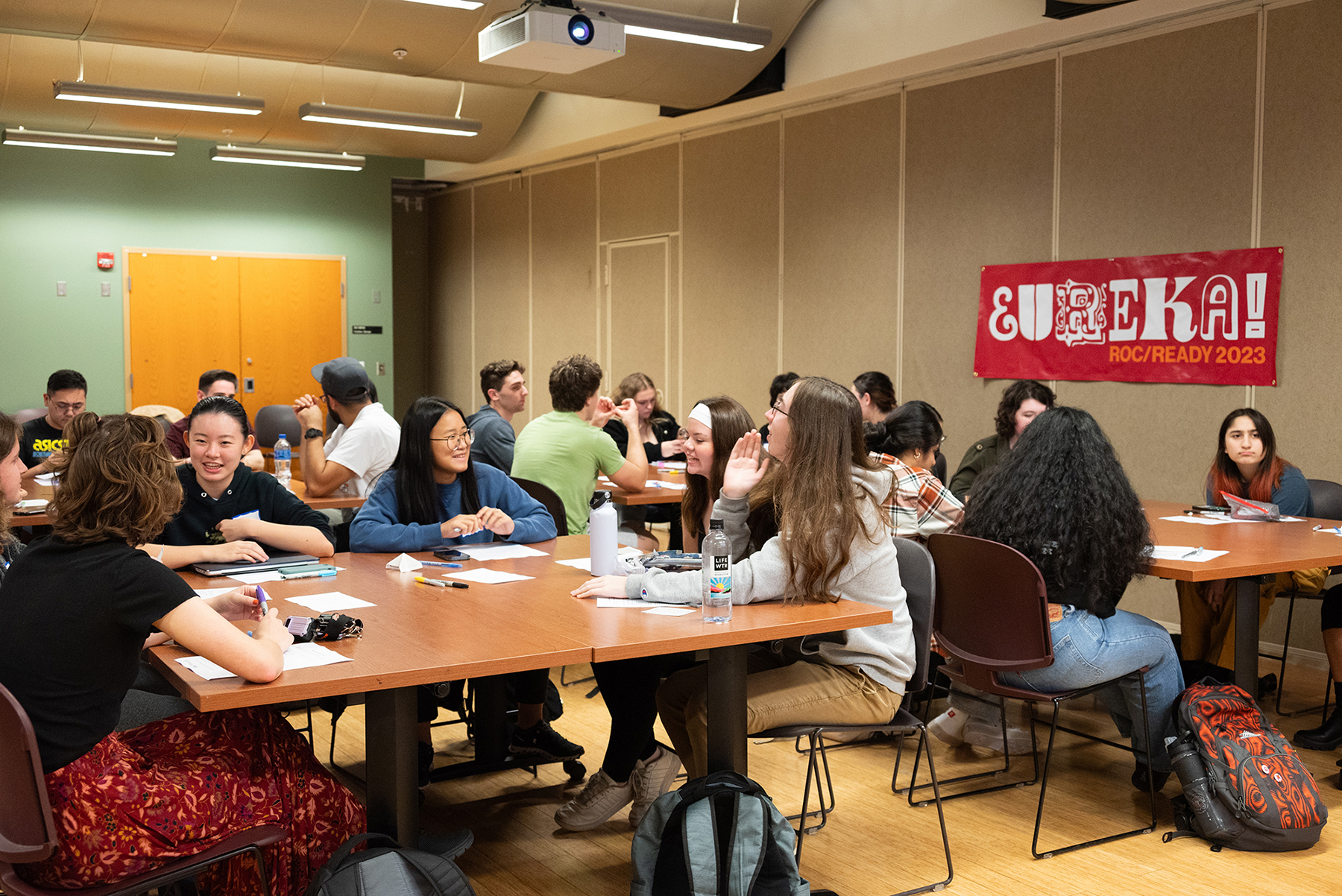 Brooklyn Hutchison '24
EUREKA! 2023 was sponsored by RIT's Center for Leadership and Civic Engagement as part of its "momentum" series for leadership development.
The EUREKA! participants performed their research and work on site at the Red Cross Disaster Action Team's headquarters in downtown Rochester. They were guided by Bernadette Bowie, a senior volunteer services regional specialist for the Red Cross. Bowie was joined by two other Red Cross representatives who judged final presentations of the projects and selected one to implement. 
Teams also received support and guidance from Center for Leadership and Civic Engagement staff Kathryn Cilano (director), Kareem Hayes (associate director) and Natalie Robinson (assistant director for leadership), computer engineering MS student Deboshree Roy and computer engineering technology BS student Onvida Serixay '27, and alumni facilitators Rebecca Julifs '23 (graphic design) and Jennifer Schroll '21, '22 (industrial design, MBA). 
The EUREKA! 2023 planning team, responsible for organization, troubleshooting and overall support, consisted of fourth-year graphic design students Brooklyn Hutchison, Gabi Johnston, Char Miller and Sneha Yalgi.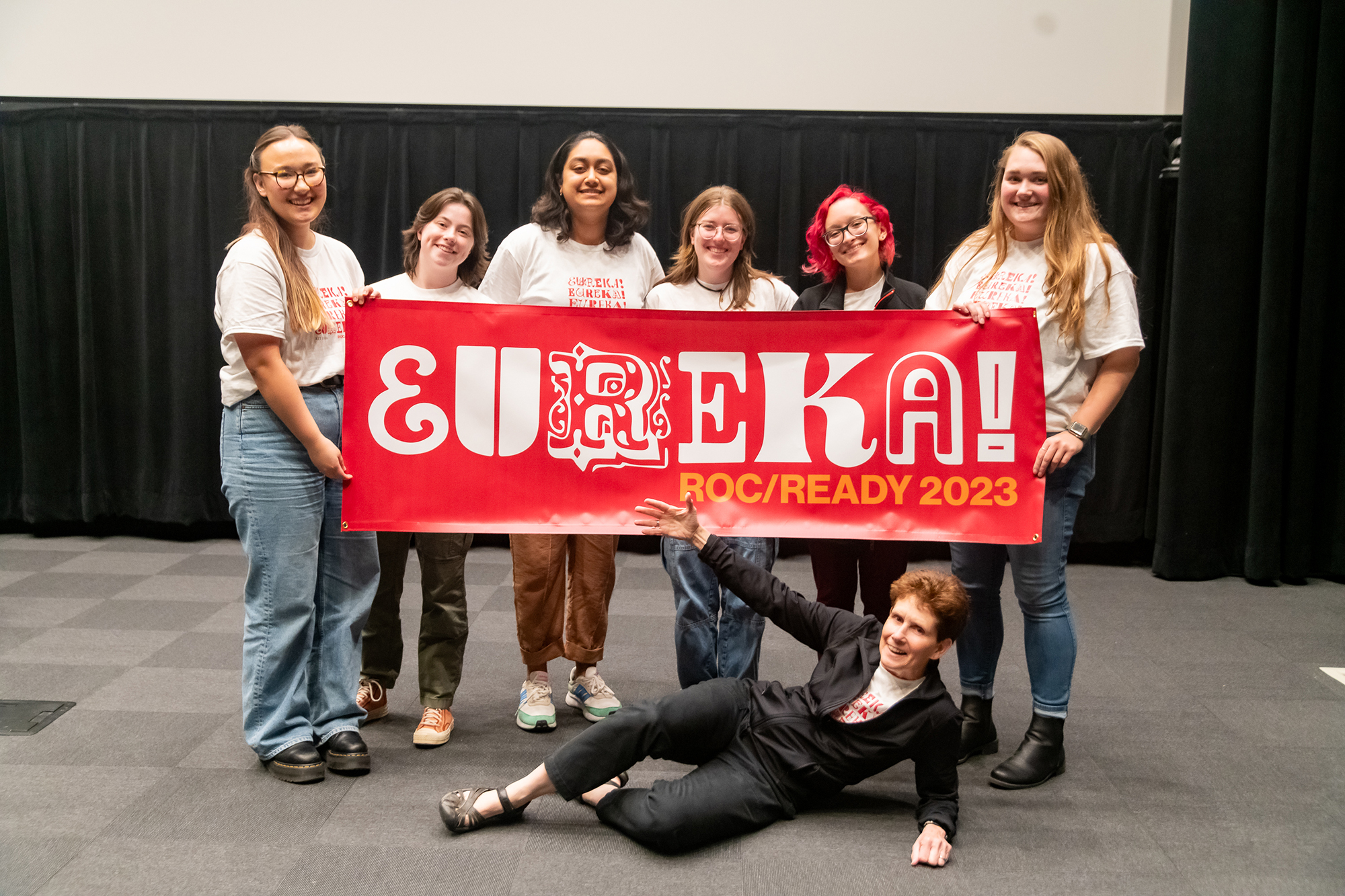 Jay Schading '24
Topics