2021-2022 Distinguished Alumni Awards: Ted Van Horne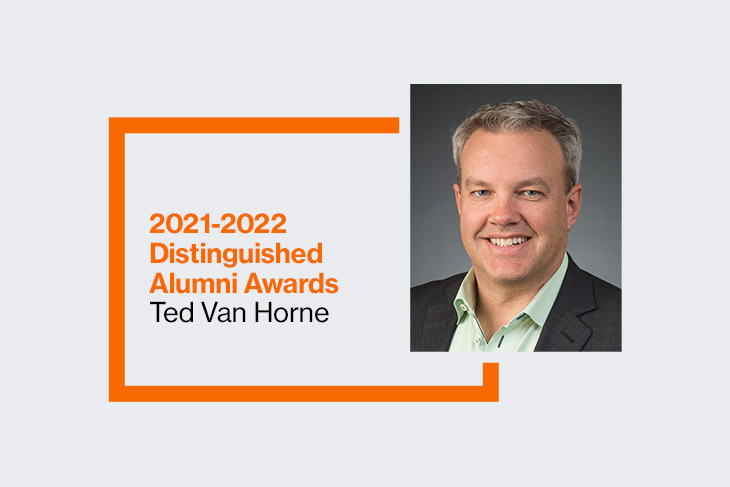 The Distinguished Alumni Awards are presented annually by each of RIT's nine colleges, the School of Individualized Study, and the Graduate School to alumni who have performed at the highest levels of their profession or who have contributed to the advancement and leadership of civic, philanthropic, or service organizations. It is the highest award an RIT college can bestow upon its alumni. The 2021-2022 recipients were honored during presentations throughout the spring semester.
College of Health Sciences and Technology honoree: Ted Van Horne BS '99
Applied arts and sciences, health systems administration certificate
Chief Operating Officer, Global Medical Response
What is your favorite RIT memory?
"In 1991, while volunteering for RIT Ambulance, I was able to accompany President Carter when he was meeting with students and faculty. Our discussions about his naval service—which was similar to my father's period of service—philanthropy, and service to community made a tremendous, positive impression on me."
What is your career highlight to date?
"Managing through the COVID pandemic has been the biggest responsibility I have ever had. One period was especially intensive. We had to organize and deploy more than 2,000 paramedics and 600 ambulances to New York City and New Jersey during the beginning months of the pandemic. With very little notice, and candidly no playbook, we had responsibility for all these people who were heading into the unknown. I knew one thing for certain, that they were all counting on me to make good decisions and watch over them. I look on that time with tremendous pride for these first responders."
Topics