October 19, 2022
by Luke Auburn
Inaugural Together RIT: A Day of Understanding, Solidarity, and Racial Reconciliation takes place Friday
Nearly 30 events planned across campus from noon-4 p.m. on Friday, Oct. 21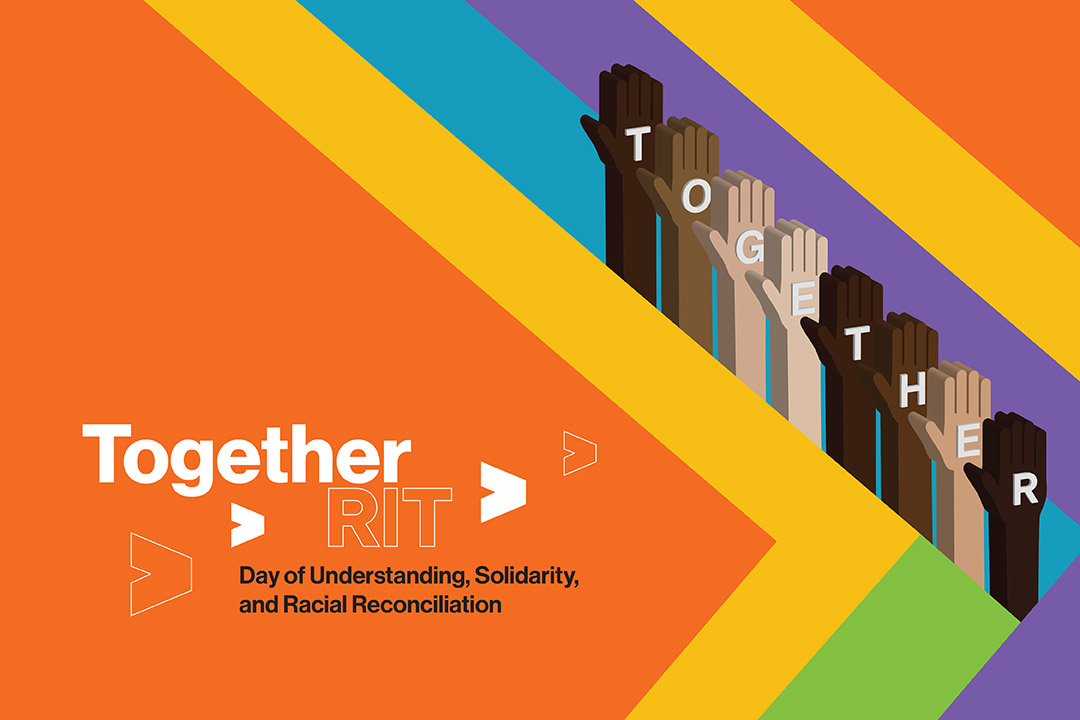 RIT will launch a new yearly tradition this week when students, faculty, and staff gather for the first Together RIT: A Day of Understanding, Solidarity, and Racial Reconciliation. Nearly 30 events ranging from interactive lectures to film screenings to a PC game-testing session are planned for the inaugural Together RIT from noon to 4 p.m. on Friday, Oct. 21. Together RIT was created as an opportunity for all RIT students, faculty, staff, and alumni to engage in intentional and honest dialogue about race, ethnicity, and racism.
The session locations are now listed on the Together RIT website. Registration closes Wednesday, Oct. 19, and is required to ensure a seat for desired sessions. Walk-ins will be accommodated when possible for sessions that have not yet reached registration capacity.
The Together RIT program opens with a keynote address delivered jointly by Keith Jenkins, RIT's vice president and associate provost for Diversity and Inclusion, and NTID President and RIT Vice President and Dean Gerry Buckley. They will share updates relating to RIT's Action Plan on Race and Ethnicity and NTID's Antiracism and Social Justice Plan. The closing keynote remarks will come from Mary-Frances Winters, a diversity, equity, inclusion, and justice consultant and one of RIT's earliest Minett Professors.
Throughout the afternoon, there will be dozens of concurrent sessions featuring perspectives from across the campus community. The Fireside Lounge in the Student Alumni Union will feature exhibits, performances, and food from 1 to 3 p.m. While the bulk of Together RIT sessions take place in the Student Alumni Union and Campus Center, events also take place across campus from NTID's Student Development Center to Louise Slaughter Hall.
For more information, go to the Together RIT website.
Topics