RIT clinical psychology program wins award from Lee Foundation
Priority Behavioral Health and Clinical Psychology program aims to improve access to care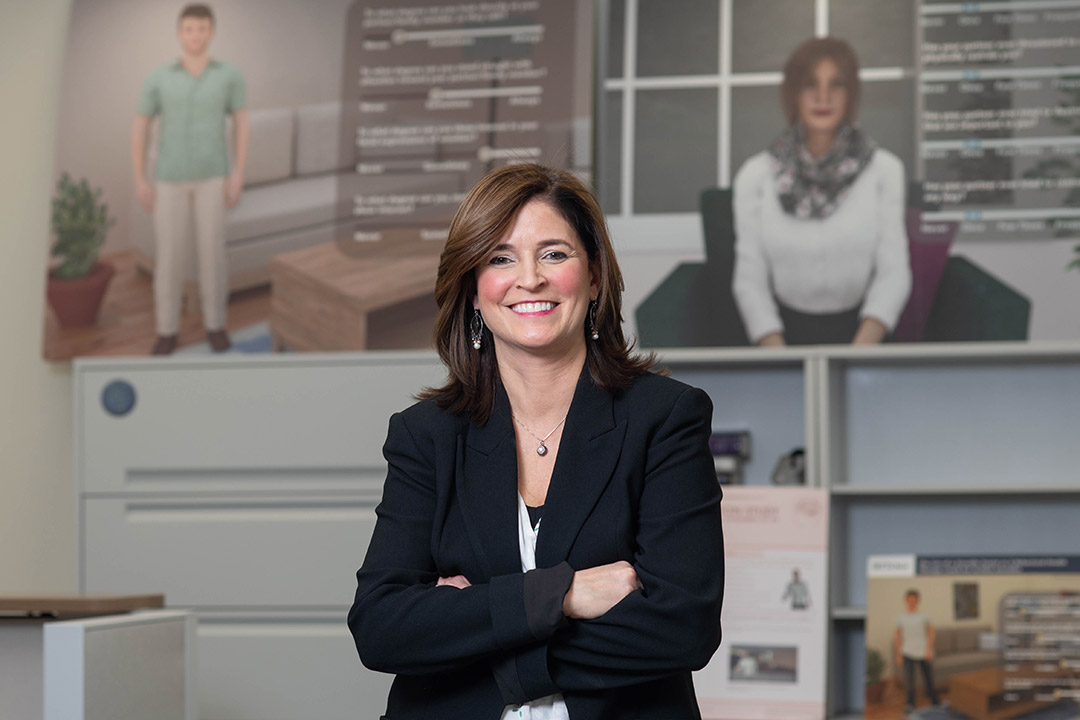 A Rochester Institute of Technology professor's goal to increase the mental health workforce in Rochester, N.Y., has won support from the Patrick P. Lee Foundation.
Caroline Easton, director of the RIT Priority Behavioral Health and Clinical Psychology program, was awarded $100,000 from the Buffalo-based Lee Foundation to create a new clinical psychology postdoctoral fellowship.
 Easton started the clinical psychology program in 2016 to help offset the shortage of mental health and addiction counselors in Rochester. The clinical psychology program provides clinical training for doctorate-level psychology interns and encourages them to start their professional careers in the Rochester mental health care community. Easton's team includes RIT faculty Cassandra Berbary and Cory Crane.
The shortage of mental health experts in Rochester was further strained by the COVID-19 pandemic, when people sought help for depression and anxiety, Easton said. The Lee Foundation has recently invested $300,000 in mental health initiatives in western and central New York. In addition to RIT, the foundation also funded Horizon Health Services and Upstate Foundation.
"Rochester needs more clinicians with skills to help people suffering from behavioral health and substance use and addiction," Easton said. "RIT can help fill that need by training more clinicians with that expertise and by partnering with primary care providers to integrate care."
Integrative care is a collaborative approach between physicians and clinical psychologists. It can lead to timely intervention for patients requiring mental health services.
The yearlong fellowship at RIT will integrate behavioral health treatment into primary care services for patients of Rochester Regional Health Family Medicine. According to Easton, the postdoctoral fellow will gain clinical training in behavioral health, addiction therapy, and innovative digital tools developed at RIT, such as "Avatar Assisted Cognitive Behavioral Therapy," to reinforce coping skills and improve treatment outcomes.
The fellow will also support the RIT Priority Behavioral Health Clinic, which offers free mental health and substance use treatment to underserved populations. The training clinic is supervised by licensed mental health professionals.
Topics