Housing Renewal 2024-2025
Housing Renewal 2024-2025
Housing Renewal is the process you must participate in to renew your current RIT housing for the 2024-2025 academic year
Housing Renewal
October 30 - November 5
Students who live in the RIT Inn, 175 Jefferson, Perkins Green, Riverknoll, or University Commons this year are eligible to participate in Housing Renewal. Students that decide not to renew their current space or miss the opportunity to renew for 2024-2025, may still participate in Room Selection. 
Room Selection
February 5 - March 1
Students who live in Residence Halls, Global Village, or Greek Circle this year are eligible to participate in Room Selection. Students who did not renew their current room during Housing Renewal and students living in non-RIT housing, on co-op, or studying abroad may participate in this process.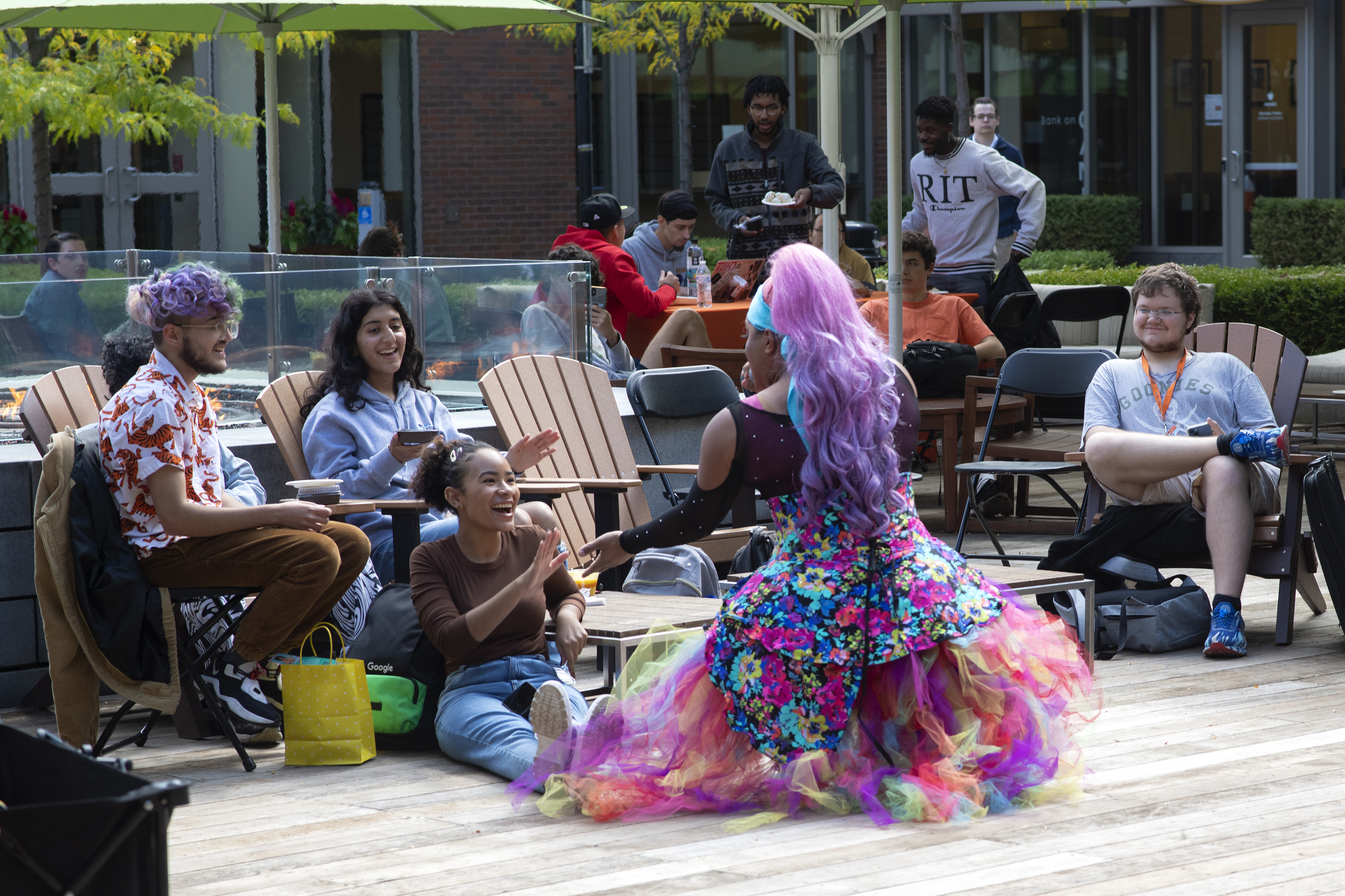 Students living in RIT Housing consistently perform better academically.
Housing Renewal
The Housing Renewal Process occurs in Fall Semester. This process is to renew your current housing for the next academic year.
Criteria to be able to renew:
You must live in a renewable housing location. These locations are:
You can renew any of these spaces including singles and one bedrooms. If you fail to renew your space during the renewal process, you must participate in the Room Selection process if you are interested in an RIT Housing assignment.
Step 1: Complete a Contract
October 30, 2023 - November 5, 2023
Renew your space in your current housing as an individual by completing the 2024-2025 academic year housing contract. The Housing contract will not be available until 12:01 a.m. on October 30, 2023.
How to complete a contract
Navigate to 

mylife.rit.edu

October 30 – November 5

Login with your RIT computer account username and password

Click on the Housing & Dining Applications icon

Select the contract for the 2024 – 2025 academic year

When completing your online contract, click on "Renew My Housing"
Select "Make Room Assignment"

If your renewal has processed, you will receive an email notification verifying your renewal for the 2024-2025 academic year.

Your application status in the portal will state Renewal when you have completed your renewal.
Step 2: Request a Roommate
November 10, 2023 - November 19, 2023
If you renewed your current housing (step 1) you will receive an email notification if the apartment, suite, or room you renewed has any vacancies for the 2023-2024 academic year. You will have between November 10 - 19 to request a roommate(s) to fill the vacancy.

Home of thinkers, makers, doers