Incoming First-Year

First-year students living on campus are embedded in learning communities of diverse interests and lifestyles where they can develop friendships and engage in new experiences in a safe and residential atmosphere. First-year students entering directly from high school who do not live with a parent within a 30-mile commuting distance are required to live in RIT housing for a full academic year. First-year students are required to live in the residence halls and may choose from any of our thirteen different residence hall locations.
Residences halls offer a secure, supportive, and inclusive living and learning environment. Laundry, utilities, and all functional amenities are included. Free transportation shuttles, secure card swipe access, RIT Public Safety patrols, and an on-site RIT Residence Life community staff makes RIT Housing the perfect place to begin the RIT journey.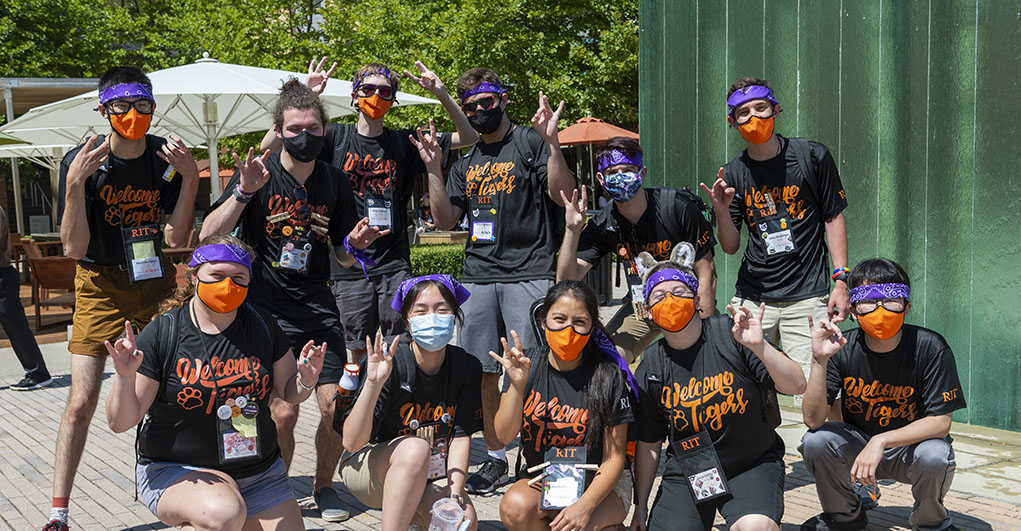 Apply for Upcoming Academic Year
Once your admissions deposit is paid or waived, you can apply for housing for the upcoming academic year. Use the myLife portal to complete your housing contract and create your profile.
Housing Options
Residence Halls
RIT Housing has thirteen Residence Halls to choose from—high rises with wonderful views and low rises with beautiful courtyards. Located on campus, Residence Halls are their own community connected by a set of underground tunnels with easy access to dining, postal services, Residence Life support staff, and some academic buildings. 
RIT Inn
The RIT Inn offers students an amenity-rich living experience and is ideal for those with independent lifestyles. Premium amenities come at a great value and include air conditioning, indoor pool and sauna, on-site fitness center, bi-weekly housekeeping, and on-site dining. Learn more >
Special Interest & Lifestyle Housing
If you're passionate about a field of study or a special topic, you may want to live in one of our seven special interest houses (floors in our residence halls). If you want the variety of people and experiences gained from living in a residence hall but like the idea of floors designed for a particular lifestyle, consider choosing a lifestyle floor.
Special Interest Housing 
Lifestyle Floors 
Rates
- Residence Halls
Room Size
Per 2 Sem
ester
, Per Person
- Residence Halls
Room Size
Per 2 Sem
ester
, Per Person