COLA Cares established for friendly support
Liberal Arts faculty and staff available to run errands or lend a voice of support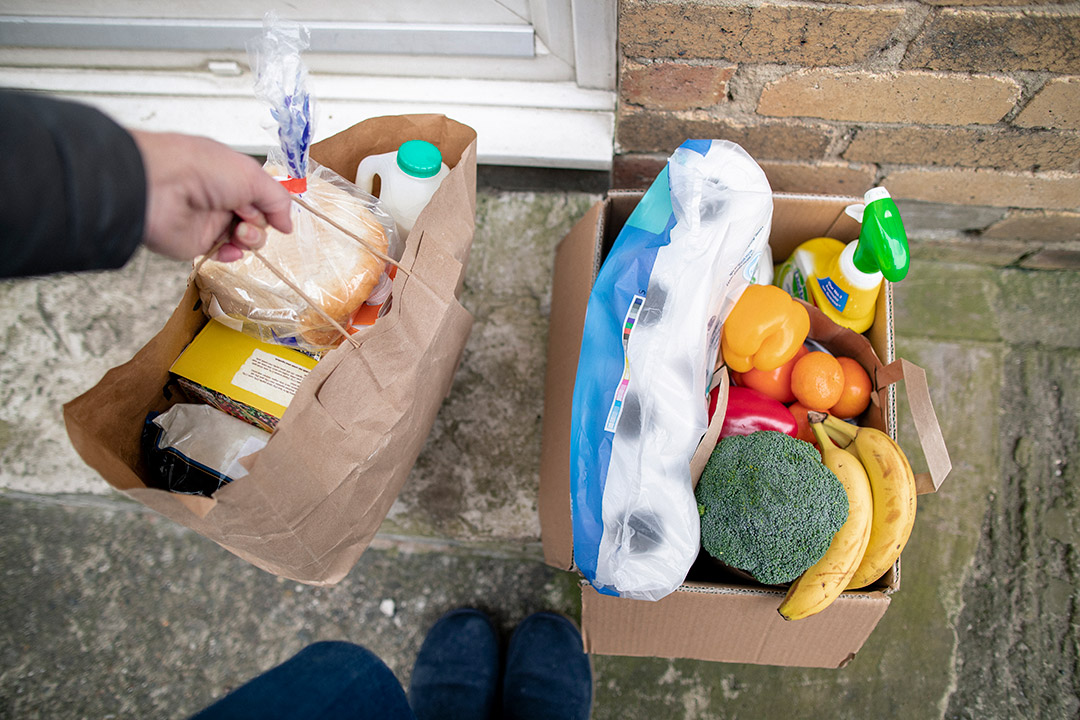 Nearly 30 faculty and staff members from Rochester Institute of Technology's College of Liberal Arts have volunteered to help their colleagues run errands, walk their dogs or just offer a voice of support during this period of social distancing.
COLA Cares was created as a way to offer support and stay connected. Several requests have been made, including help with retrieving things from the office, scanning items, buying groceries and just being available as a friendly voice in a stressful time.
Senior Associate Dean LaVerne McQuiller Williams and Associate Dean Michael Laver sent an email to COLA faculty and staff on March 18 explaining the COLA Cares network.
"One of the things we have appreciated the most about working in the college is the close-knit community," they wrote. "We feel that we have been supported both professionally and personally from all quarters, and for that support we will be forever grateful. In that spirit, the dean's office would like to set up a support system so that the COLA faculty and staff community feels that there is somewhere to turn for whatever support they need."
A list of volunteers with their emails and personal phone numbers was distributed, along with what services they have to offer. Two people were also designated to be on-call each week though mid-May for emergencies or backup support.
Many of the volunteers have said they were available as a friendly voice of support. Others offered services including yard cleaning, book lending, babysitting, help with online teaching, offering music listening suggestions, virtual entertainment for children, conflict resolution, stress and parenting coaching and being a walking buddy.
The requests are kept confidential.
Tracy Worrell, professor in COLA's School of Communication, volunteered to deliver groceries or medicine, pick up items from campus and provide funny memes. She received a few emails saying, "Thanks for the help. I need humor."
She said she doesn't have immediate family in the area and as a single parent, she knows how challenging it can be to get things done without family assistance.
"I offered to help because I genuinely care about the COLA faculty and staff and would always be available, pandemic or not," Worrell said.
Barry Strauber, visiting lecturer in COLA's School of Communication, immediately volunteered to help.
"My students know they can get ahold of me any time too, so this is just an extension of what I already was doing," he said. "I'm right here if you want to talk about stuff. There is a great need for this because things are so confusing. Every day something new comes up."
Strauber said he's heard from colleagues who wanted to trade notes about online teaching and to simply talk about how things are going.
"Being on this list doesn't mean you have to give them solutions. It also helps to just be there to listen," he said.
And Strauber sees a positive that comes from this new normal.
"We're all talking to each other in a way we normally don't, and it gives us a better picture of who we are," he said.
Topics