Finding a future profession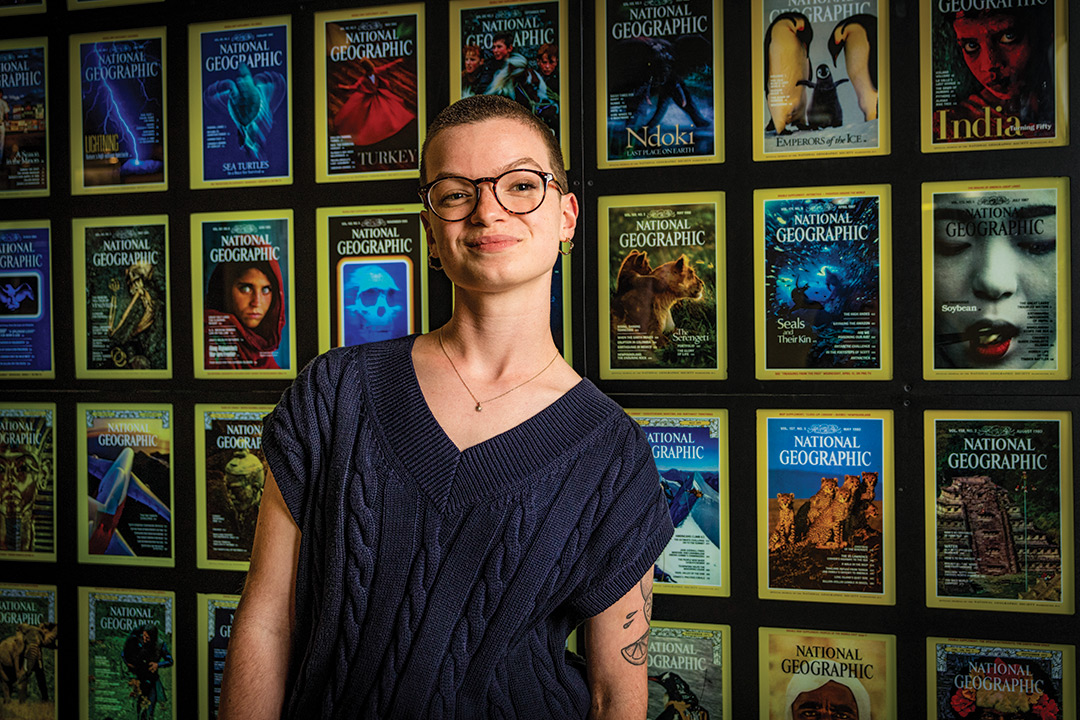 Fourth-year student Anna Pasquantonio has always loved National Geographic and has fond memories of collecting animal trading cards from the National Geographic Kids magazine. Pasquantonio's summer 2022 internship experience at the organization's headquarters in Washington, D.C., helped turn a life-long interest into a possible career.
Pasquantonio, a sociology and anthropology and museum studies double major from Millis, Mass., worked as a film and media archives intern, cataloging and processing a wide variety of audiovisual materials from the National Geographic Society.
"National Geographic was using the best technologies available at the time they captured all of this content. So, the collections have everything from 16 millimeter Kodachrome film, to VHS tapes and DVDs, and everything in between," said Pasquantonio. "I did a lot of work making sure the objects were in proper conditions, and that they were labeled and in the database correctly. Then, specifically with the film materials, I rehoused them to meet archival standards."
Pasquantonio was first introduced to media preservation in an Introduction to Cultural Heritage course, taught by museum studies Professor Juilee Decker. As part of a class project, students worked with National Geographic's film and media collections archivist, Melissa Sagen '15 (museum studies), to catalog media from the organization's archives.
After completing the project, Pasquantonio knew this type of work was what she wanted to do for her career. When she saw the internship listing at the National Geographic archives, she jumped on the opportunity to get more experience.
"This internship solidified everything and validated that this is legitimately something I want to do, and it's something I'm not too bad at," she said. "It also gave me a lot of hands-on experience that I wouldn't have had on campus."
Pasquantonio's internship was sponsored in part by the Emerson Collective Youth Collaborative.
This story is part of the 2023 President's Annual Report. Read more stories from the report.
Topics