RIT hosts Malmo University faculty members
Three-day symposium—Oct. 3–5—features presentations from RIT community members representing every college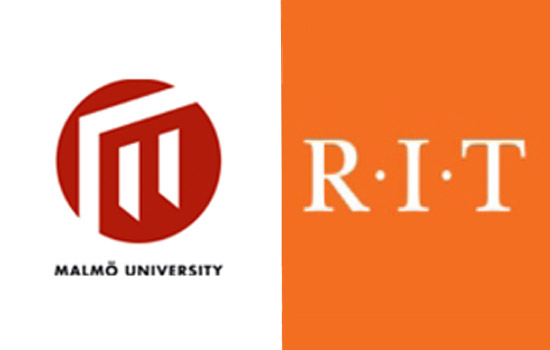 As Rochester Institute of Technology continues to position itself as a leader in global education, the College of Liberal Arts and the Office of the Associate Provost for International Education and Global Programs are spearheading an effort to broaden and strengthen an academic and international collaboration with Malmö University in Sweden.
A three-day symposium, "Sustainable Urban Development: International Perspectives on The University as Partner in the Transformation of The Post-Industrial City," runs 8 a.m. to 5 p.m. Oct. 3–5, in Louise M. Slaughter Hall. Twenty-six faculty members from Malmö University—the largest contingent of faculty to ever visit RIT from an international campus— will participate in the symposium, which features panel discussions with RIT faculty from every college. The event is open to the RIT community.
Topics vary from university governance to social innovation to food security to sustainable architecture, among others.
"A major focus of the symposium will be the strategic value of the university to the municipalities and regions of Malmö and Rochester, and a key outcome of the symposium will be a deepened academic partnership, with specific implications for collaborative research and scholarship, curriculum and program development and student/academic staff mobility," said Jeremy Haefner, RIT provost and senior vice president for Academic Affairs, in a letter to the RIT community.
According to Haefner, the partnership between Malmö University and RIT has been emerging since 2009 and planning is underway to formalize a sister-city relationship between Rochester and Malmö, under the aegis of Sister Cities International.
In addition to panel discussions, the Malmö faculty will tour campus and visit Rochester City Hall.
For more information about the symposium and partnership, contact Ann Howard, senior associate dean, College of Liberal Arts, at 585-475-5104 or mshgsh@rit.edu. Interpreters will be provided upon request.
Topics