RIT offers new bachelor's degree in modern language
Tracks in Chinese, Japanese and Spanish will be integrated with majors in technical, professional disciplines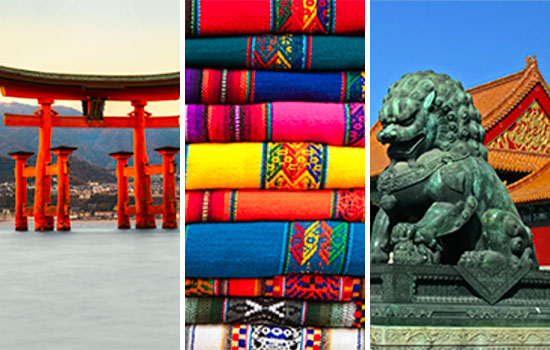 A new bachelor's degree in applied modern language and culture will be offered to students at Rochester Institute of Technology this fall that will provide advanced studies of languages and cultures that directly apply to the global workplace and economy.
Students will pick one language track—Chinese, Japanese or Spanish—and immerse themselves in that region's language and culture. They will also choose a second major or a focus area in a technical or professional discipline, such as computing, information technology, engineering, business, health sciences, the arts or the sciences.
Tracks in German and French are expected in the future.
Students will be required to study abroad or take an international co-op. And in their final year, they will complete an interdisciplinary capstone project that integrates their chosen language with the professional or technical field they have chosen to pursue.
"International experience and applied language instruction are key components of the program," said Hiroko Yamashita, director of the Department of Modern Languages & Cultures. "We would like students to learn the way people do things on site, and we want them to be linguistically and culturally functional in professional contexts."
The major has been in the works for more than three years and received the approval from the New York State Department of Education. Additional faculty will be added to accommodate the program.
"We are very happy to see our department's first degree program finally realized," Yamashita said. "This fits perfectly in RIT's strategic plan; it provides interdisciplinary and experiential education and aims at student success in the global society and workforce."
She said prospective students are already making inquiries about enrolling with that major in August.
Yamashita said the three languages chosen to start make effective combinations with the other majors at RIT, including business, computer design, game design or health sciences.
"We are excited about this addition to our portfolio of degrees in the college," said James Winebrake, dean of the College of Liberal Arts. "The study of languages and cultures is critically important for solving today's most pressing problems. This degree integrates language curricula with professional studies in such a way that our students can pursue new career opportunities and make a positive difference in the world."
Topics