Meet Ryan Noyes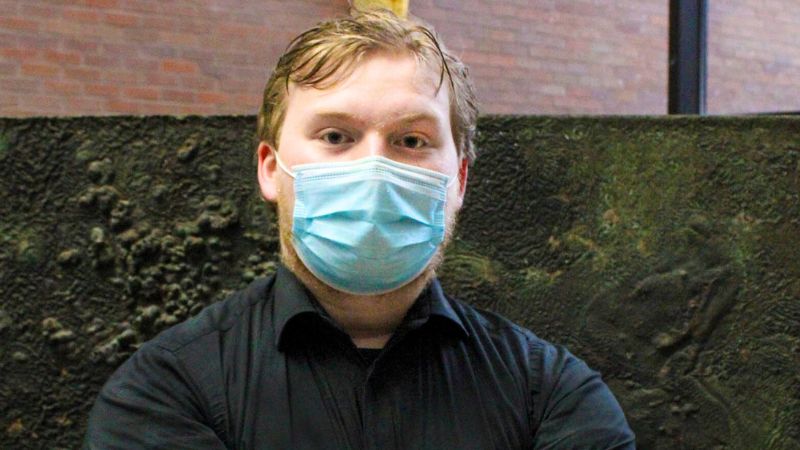 With an interest in game design and Japanese, Ryan Noyes found his place among the spirited atmosphere of RIT.
His parents taught English in Japan, giving him a unique interest in both cultures, and had grown up playing video games. Noyes sees video games as a storytelling medium and believes that there is potential for compelling stories to be told through gaming. Much of the video game industry is located in Japan, and Noyes hopes that learning Japanese can help him further understand their culture, as well as create a collaborative environment for his future in the game design industry.
"I came to RIT with the idea of dual majoring in mind, but I also wanted to do that because in this day and age, I feel like it's very important to understand and communicate with people who don't necessarily use our language or are within our culture," said Noyes, who is double majoring in applied modern language and culture (Japanese track) and game design and development.
Noyes was also among the first students to receive the Pratt Scholarship for interdisciplinary studies, offered through the College of Liberal Arts for students dual majoring in the fields of both STEM and the liberal arts. Learn more about the College of Liberal Arts Multidisciplinary Scholars Program »
---