February 1, 2023
by Luke Auburn
Community members commit to diversity and inclusion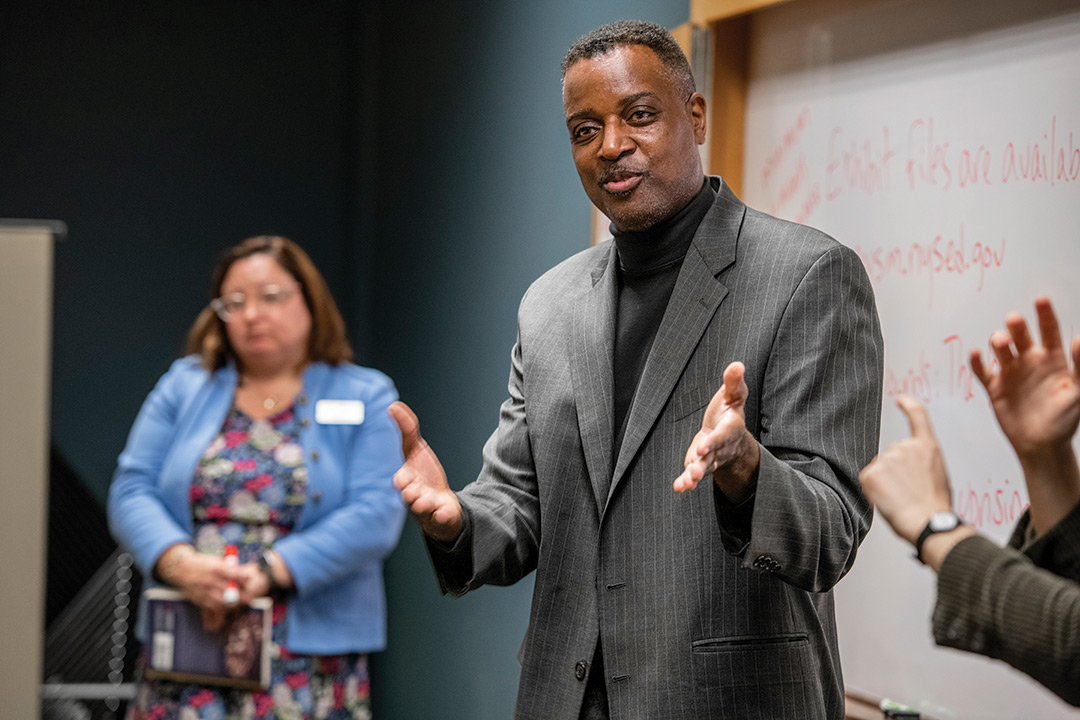 People from across the university are helping RIT make substantial progress on the initiatives laid out in the Action Plan for Race and Ethnicity. Launched in July 2021, the plan unveiled an extensive series of initiatives designed to make RIT more diverse, equitable, and inclusive.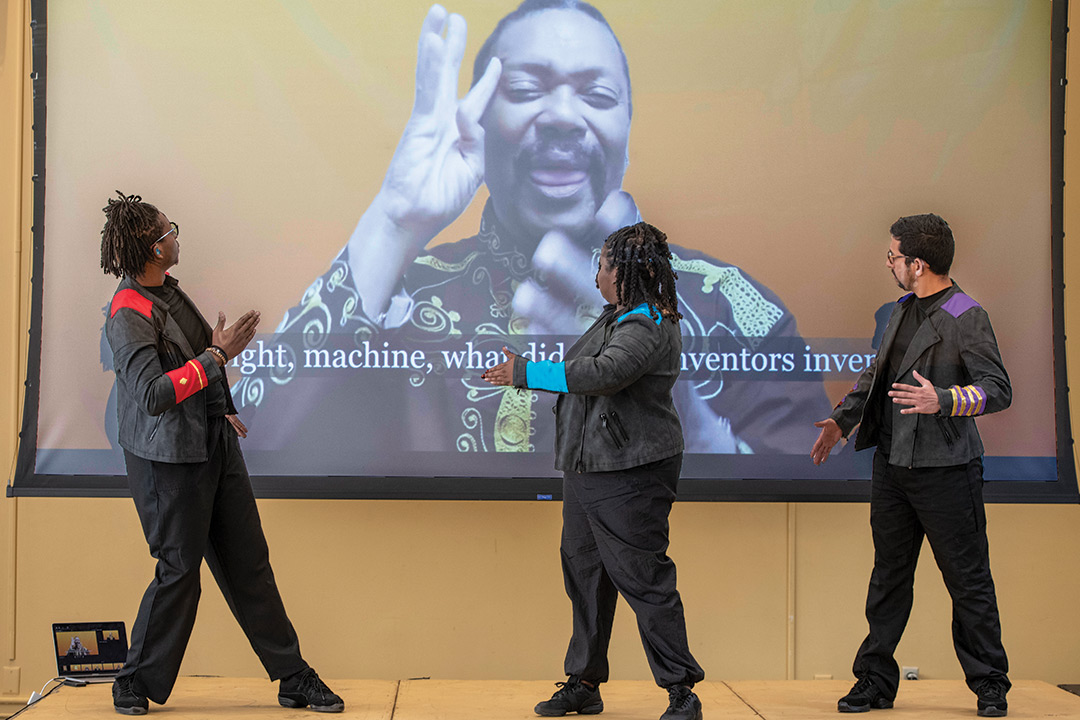 Elizabeth Lamark
The plan's three main pillars focus on leadership, culture, and communication; African American, Latino American, and Native American (AALANA) student enrollment and success; and faculty and staff recruitment, retention, and advancement. Last fall, the university provided an update regarding initiatives in the plan through a Year One Score Card, and a majority of the action steps are completed, nearly complete, or ongoing, with just a few items still in their initial stages.
"This plan highlights RIT's commitment to look at and address systemic racial inequities and injustices as we strive to enhance a sense of belonging among our students and employees," said Vice President and Associate Provost for Diversity and Inclusion Keith Jenkins. "I'm pleased by the way partners from across the university have embraced opportunities to join in this important work."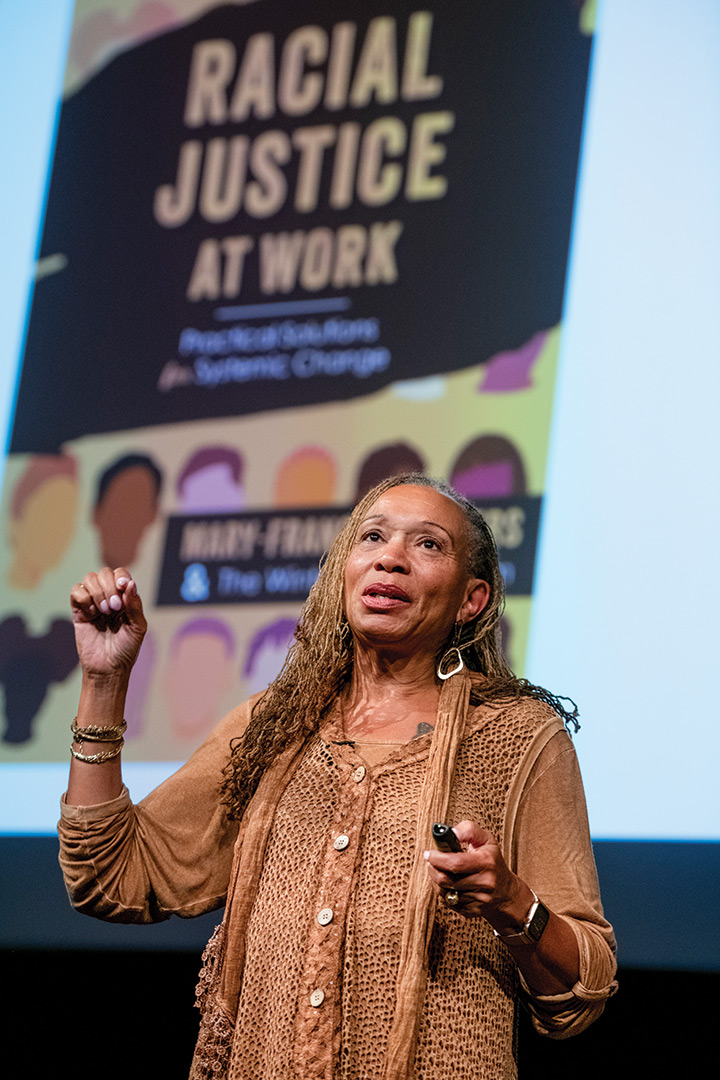 Elizabeth Lamark
One of the most significant accomplishments in 2022 was the inaugural Together RIT: A Day of Understanding, Solidarity, and Racial Reconciliation on Oct. 21. The event, intended to be an annual tradition, drew hundreds of RIT students, faculty, staff, and alumni to engage in intentional and honest dialogue about race, ethnicity, and racism. Together RIT featured nearly 30 events across campus varying from interactive lectures to film screenings to a PC game-testing session.
Another important stepping stone was conducting the Diversity and Equity Campus Climate Survey of students, faculty, staff, and administrators in spring 2022. The survey, along with other assessments led by groups including the Student Success Steering Committee and Division of Marketing and Communications, will provide recommendations for achieving a more inclusive, engaging, and supportive environment.
New positions have been established across the university to help drive diversity efforts. Newly-appointed Strategic Priority Fellow in Diversity, Equity, and Inclusion Torrence Sparkman will enhance education of faculty and staff to more effectively support underrepresented students. At the college level, new positions include the College of Science's inaugural Director of Diversity, Equity and Inclusion Lea Michel, and the Golisano College of Computing and Information Sciences' Director of Diversity Initiatives & Women in Computing Lana Verschage and Assistant Director of Diversity Initiatives Barbara Contreras.
These efforts continue to gain RIT recognition for its work in diversity. INSIGHT Into Diversity magazine designated RIT as a 2022 Higher Education Excellence in Diversity (HEED) Award recipient and a 2022 Diversity Champion. This marks the ninth year in a row RIT has been named a HEED Award recipient and eighth consecutive year as a Diversity Champion.
This story is part of the 2023 President's Annual Report. Read more stories from the report.
Topics