March 23, 2022
by Luke Auburn
RIT Diversity and Equity Campus Climate Survey underway for students, faculty, and staff
The survey is an outcome of RIT's Action Plan on Race and Ethnicity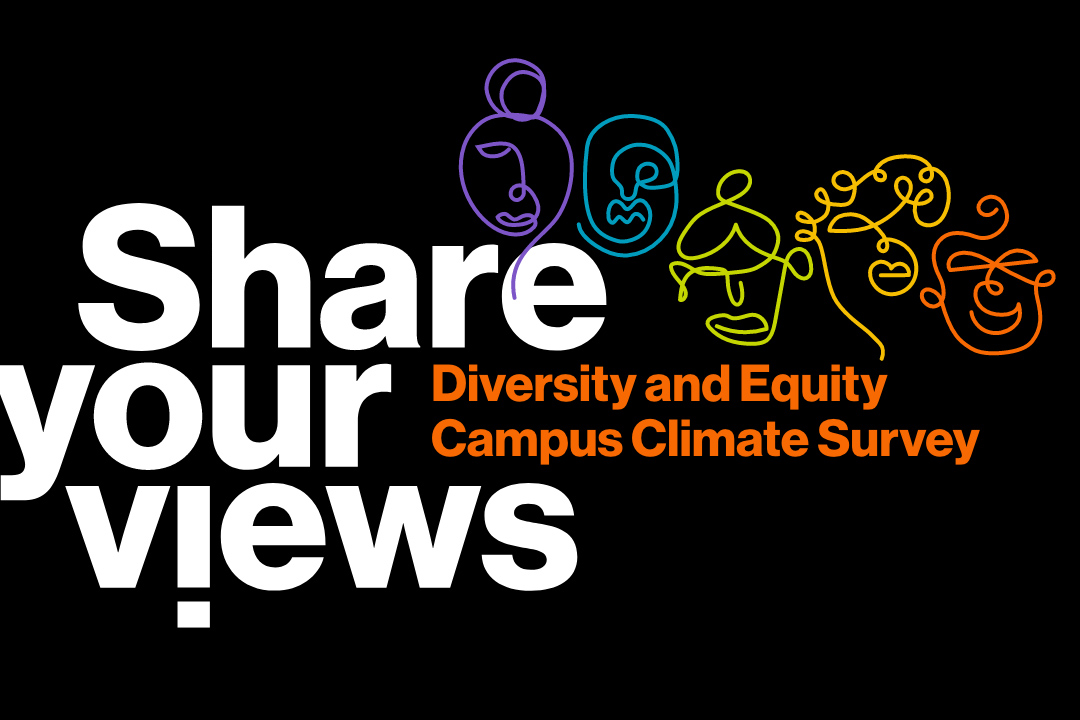 RIT has launched a new survey that will allow the campus community to provide confidential, honest feedback about the university's ability to create an inclusive, diverse, engaging, and supportive environment. The Diversity and Equity Campus Climate Survey was sent via email to students, faculty, staff, and administrators earlier this week and responses can be submitted through April 10.
The survey is an outcome of the RIT Action Plan for Race and Ethnicity, which was unveiled in summer 2021. The university will use the survey's results to inform and improve support, policies, and practices at RIT. The committee administering the survey will assemble key findings and recommendations to be presented to the RIT community during the fall 2022 semester.
"We need the entire campus community to share their experiences and ideas related to diversity and equity in order to create a better learning, working, and living environment for all," said Vice President and Associate Provost for Diversity and Inclusion Keith Jenkins. "We strive to make this an inclusive place where all can succeed, and this Campus Climate Survey is an important opportunity to help us identify where to focus future efforts."
The survey takes approximately 15 minutes to complete and all questions have an accompanying ASL translation video. Those without regular access to a computer can complete the survey on their mobile phone or stop into the Liberal Arts PC Lab (LBR- 3233) on March 23 from 8 a.m. to noon or on March 28 from noon to 4 p.m. and use one of the lab computers to complete the survey.
For additional information regarding the survey including frequently asked questions, go to the Diversity and Equity Campus Climate webpage.
Topics