RIT unveils Action Plan for Race and Ethnicity outlining new diversity and inclusion initiatives
The plan was developed with heavy input from RIT students, faculty, staff, and alumni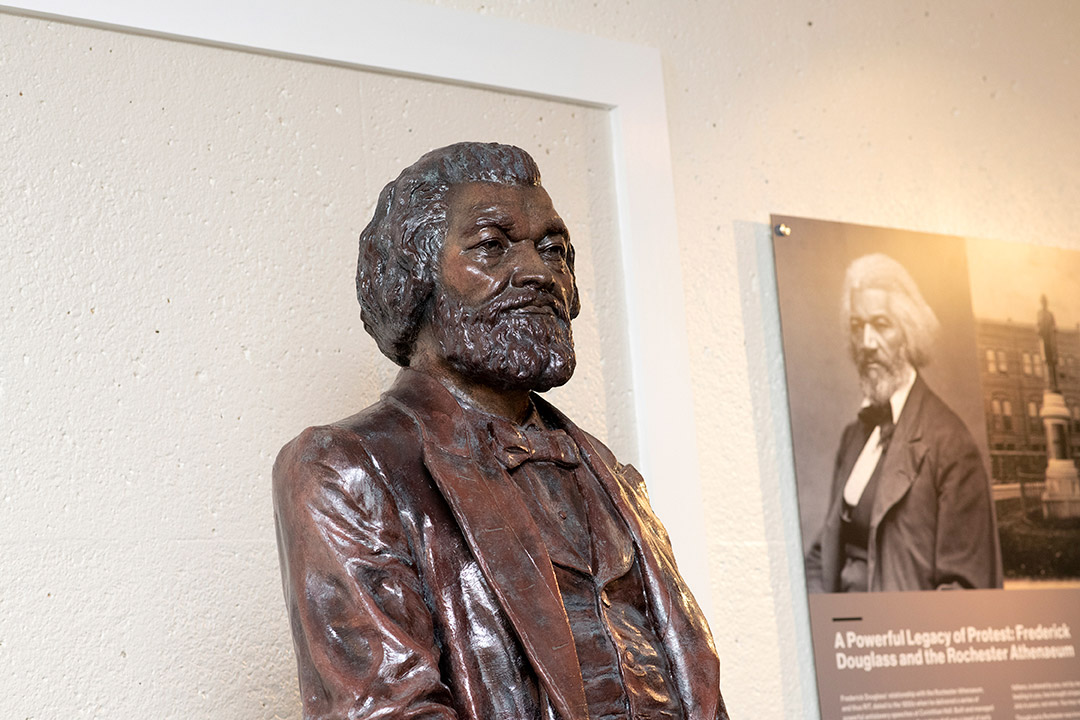 Rochester Institute of Technology unveiled an extensive new plan and series of initiatives aimed at making the university more diverse, equitable, and inclusive. The Action Plan for Race and Ethnicity will guide RIT's efforts over the next several years as it rolls out new programs, services, and policies to help create equal access, opportunities, and respect for all students, faculty, and staff.
The plan has three main pillars with several broad initiatives underneath each. The pillars focus on 1) leadership, culture, and communication 2) African American, Latino American, and Native American (AALANA) student enrollment and success, and 3) faculty and staff recruitment, retention and advancement.
Read more
Vice President and Associate Provost for Diversity and Inclusion Keith Jenkins, who led efforts to compile the Action Plan for Race and Ethnicity, answers several questions about the plan and its implications. Read the Q&A.
Seeds for the plan were planted in the summer of 2020 as the RIT community reacted to the police killings of George Floyd, Breonna Taylor, and others, calling on the university to transcend its existing work in diversity and inclusion. After collecting ideas and feedback from the RIT community during town halls last summer, the university established three working groups to refine the ideas into what ultimately became the three pillars of the plan. The plan's shepherds collected additional input by meeting extensively with governance groups, AALANA student groups, focus groups, and university leadership.
"This plan was developed by the RIT community for the RIT community," said Vice President and Associate Provost for Diversity and Inclusion Keith Jenkins, who led efforts to compile the plan. "Achieving the initiatives laid out in this plan will help make this university a much more inclusive, welcoming, vibrant institution that benefits from the contributions of all of its participants at all levels. I am excited to see this plan put into action and look forward to partnering with faculty, staff, and students across the university to make it a reality."
Jenkins noted that several of the plan's broad initiatives are already underway and will have an immediate impact, while others are on the horizon in the next one to two years.
"The initiatives outlined in this plan will go a long way toward making RIT a more diverse, equitable, and inclusive university," said RIT President David Munson. "I want to thank every RIT community member who participated in the plan's formulation and who contributed their voice and passion to the discussion. While we have a significant amount of work ahead to realize the plan, the university will be a better place because of it."
Earlier this year, the National Technical Institute for the Deaf released a separate Antiracism and Social Justice Plan and NTID is posting regular updates on the plan's progress.
To view the full plan, go to the Action Plan for Race and Ethnicity webpage.