May 6, 2021
by Luke Auburn
Modular 3D-printed instruments allow science students to conduct experiments at home
Adjunct Professor Bruce Kahn developed home kits for students using parts printed at the Construct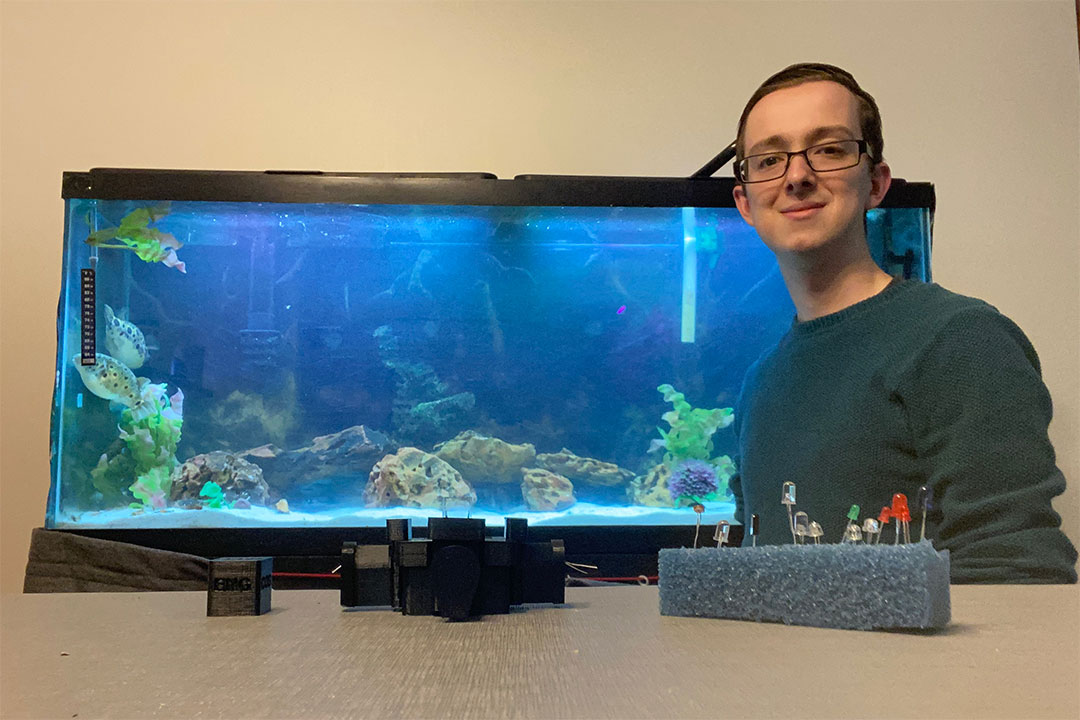 How do you teach students to use scientific instrumentation when a pandemic forces classes online and the students have no access to the usual lab or analytic equipment? Adjunct Professor Bruce Kahn found a creative solution this spring while teaching an experimental techniques class.
Kahn created kits for the 26 students in his class to build their own modular instruments so they could conduct experiments at home and in the field. The kits contained about $10 of materials including 3D-printed parts, LEDs, color filters, household chemicals, pipettes, and electrical components.
He received help designing the instrument over the winter from alumnus David Olney '13 (chemical engineering). Lab Manager Michael Buffalin helped him print the parts at the Construct makerspace, and Kahn had support from the School of Chemistry and Materials Science faculty including Professor Scott Williams and School Head Michael Heagy to run with the concept.
"It's pretty interesting to see what you can do with something inexpensive and the students have learned things they wouldn't have learned otherwise," said Kahn. "Typically, you have an expensive machine, you put your sample in, hit the button, and it gives you the results. You don't know how you got from here to there. These students have had to build it, choose what light sources and detectors to use, figure out what happens, and troubleshoot if something didn't work."
Over Zoom, Kahn walked the students through how to assemble their instruments and the students spent the first two-thirds of the semester doing defined labs to learn how to use its various components to measure how much light is absorbed or fluoresced by the samples they collected.
Then in the last four weeks, he challenged the students to develop projects of their own choosing. Several students worked on water quality analysis projects or ways to further refine the instrument, but one student started a project to help him with one of his personal hobbies.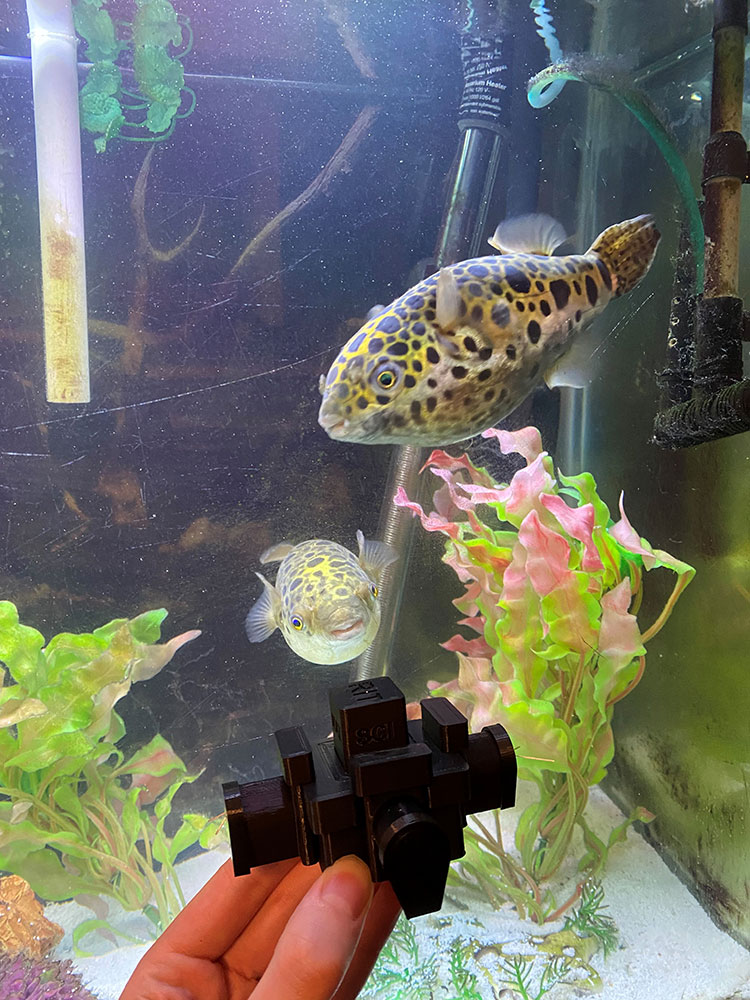 Timothy Niper, a fourth-year student from Middletown, N.Y., pursuing his BS in chemical engineering and master's in materials science and engineering, is fascinated with fish and has several aquariums filled with aquatic animals ranging from freshwater shrimp to green spotted puffer fish from southern Asia. To maintain a healthy environment for the fish, he has to test for things like ammonium, nitrates, and nitrites. For his project, he is developing ways to use the instrument from class to give him more nuanced readings than commercially available tests.
Niper said that while he would have liked the opportunity to get familiar with the analytic equipment in the lab, using the 3D-printed instrument at home was a fun and creative way to make the best of the situation. He said it taught him related topics, such as electronics, that he would not have been exposed to otherwise.
"It was good because I really didn't know how ultraviolet–visible spectroscopy or a fluorescent spectrometer worked, component-wise," said Niper. "He kind of broke it down into its simplest form and I really know the concepts of how it works now. I'll never take that machine for granted again."
Topics