August 10, 2021
by Luke Auburn
RIT HHMI Inclusive Excellence program offers students an early chance to delve into research
Nine College of Science students paired with faculty mentors for summer research experience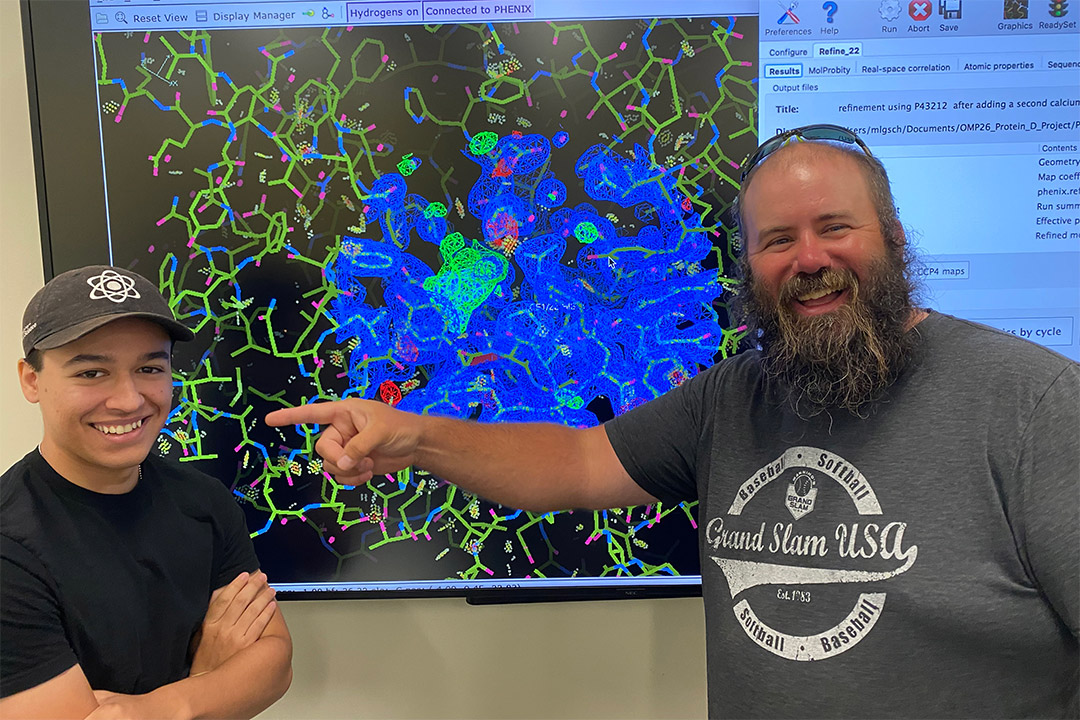 Ryhl Charles spent much of his summer in a lab using X-ray crystallography to examine proteins that may cause pathogenic bacteria to remain dormant and immune to antibiotics. While it may not be a prototypical summer vacation, the second-year biology student was thrilled to get his first experience working in a research lab.
"I loved it," said Charles. "There were a lot of long hours, but research is fun. I loved working with people, getting the comradery going together in the lab, and also learning at the same time as you're doing something. Getting that hands-on learning really connected with me."
Charles and nine other RIT College of Science students received funding to work with faculty mentors on summer-long research projects as part of the HHMI Inclusive Excellence Summer Research Experience. The program is for students who just completed their first year at RIT—including transfer students—and gives preference to students from nontraditional and underrepresented groups to help broaden RIT's research groups to include a greater diversity of culture.
This summer, Charles worked on a research project with Michael Gleghorn, an assistant professor in the School of Chemistry and Materials Science, but he developed an interest in infectious diseases long ago. Charles' father works for the U.S. Agency for International Development and his mother works for the Department of State, so he saw first-hand how infections like malaria or fungal outbreaks in crops affect developing countries. He aspires to go on to medical school but believes getting involved in research can help him become well rounded.
"Doctors look at symptoms and understand this is what's going on and how to treat it, but they don't always understand the biology behind it all," said Charles. "That's why I want to go into research. I want to figure out how things work, as well. That's a really important thing to me and is a big passion of mine. This program is an open ticket to see this is how research is first-hand."
Dina Newman, an associate professor in the Thomas H. Gosnell School of Life Sciences and co-director of the Inclusive Excellence program, served as a faculty mentor for the Summer Research Experience for the first time this summer. She said that students engaging in research so early on in their careers provides important benefits they cannot receive in the classroom. 
"They get to know a faculty member outside the classroom, and that's incredibly important," said Newman. "It's a different interaction than you would have in a classroom, and it's a much closer mentoring relationship. I think research has borne out that the one-on-one mentoring is probably the most important thing about students doing research."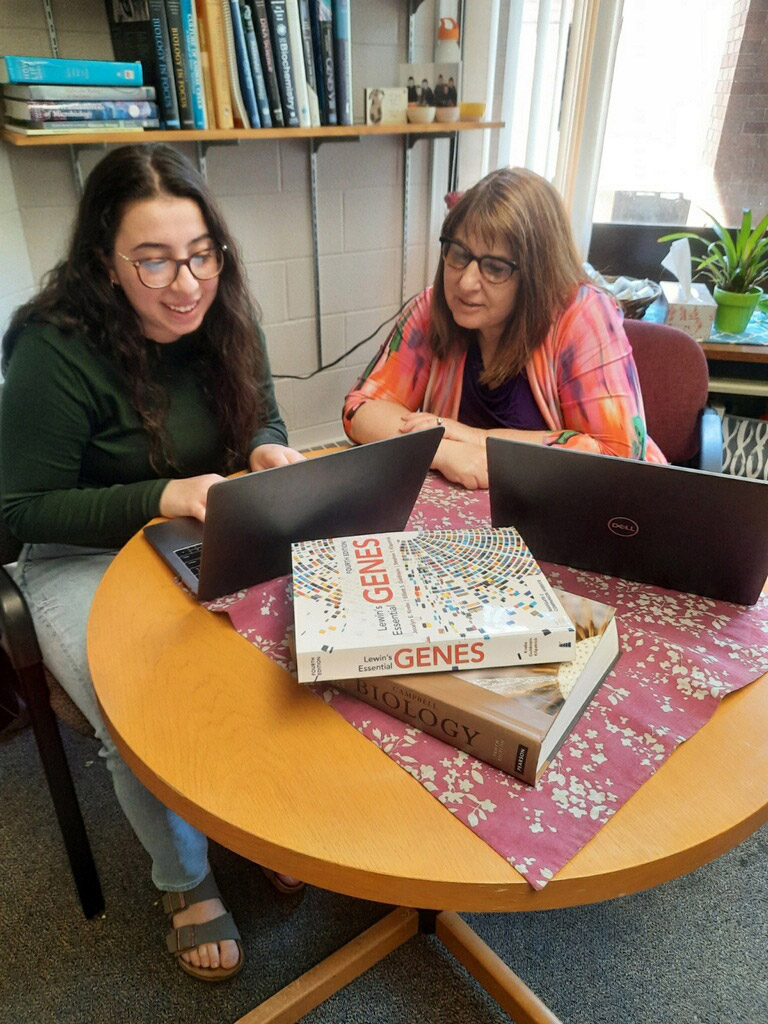 Newman mentored Deanna Abid, a biotechnology and molecular bioscience student from Rochester who transferred to RIT last fall. Abid worked in Newman's Molecular Biology Education Research lab, investigating how textbooks and literature visually represent DNA differently. She said the experience helped her affirm that she is on the right path.
"I wanted to make sure that molecular biology was my interest and this confirmed it for me," said Abid. "I really enjoyed the experience so I think I still want to continue doing research in this field."
To learn more about the research projects students participated in for the Inclusive Excellence Summer Research Experience, go to the Center for Advancing STEM Teaching, Learning and Evaluation website.
This program is supported in part by a grant to RIT from the Howard Hughes Medical Institute through the Science Education Program.
Topics