February 3, 2023
by Luke Auburn
RIT's longest-running NSF Research Experiences for Undergraduates program renewed for fifth time
The REU Site in Extremal Graph Theory and Dynamical Systems at RIT extended through 2025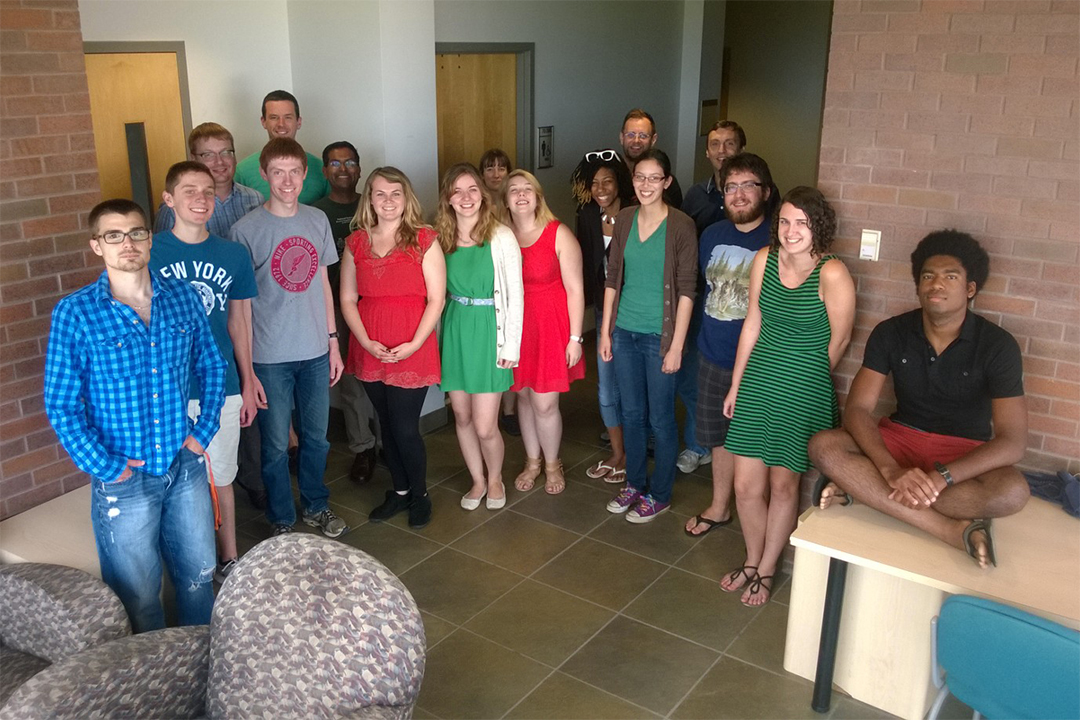 The National Science Foundation is providing Rochester Institute of Technology new funding to continue a long-running mathematical sciences research program for undergraduate students from across the country. The NSF awarded RIT nearly $325,000 to continue to serve as a Research Experiences for Undergraduates (REU) site in extremal graph theories and dynamical systems for the next three summers.
Launched in 2007, more than 150 students have participated in the program to date, working with RIT faculty on research projects and receiving mentoring in research practices, science writing, and oral communication. The highly competitive, eight-week summer program provides 10 students annually a $4,800 stipend, meal allowance, and on-campus housing.
The students are broken into five groups, each of which works with a faculty member to conduct research on topics such as biological networks, social networks, and mathematical biology. Examples of previous projects include developing ways to predict heart arrhythmia and developing models to study the ways that politicians vote.
"This is a tremendous opportunity for students to get exposure to working on research problems that are typically not found in regular undergraduate curriculum," said Darren Narayan, a professor in RIT's School of Mathematical Sciences and principal investigator of the program. "For many students, this is the first time they are looking at problems where the solution is not known. Working together to figure out previously unsolved problems is extremely empowering and creates a wonderful sense of discovery."
Narayan said the program also helps students strengthen their communication skills. The students are required to present their research progress to date each week, and after the REU is complete, they also get the opportunity to present their research at the largest annual mathematics meeting in the world.
Narayan said another important element of the program is the inclusion of women, students from underrepresented races and ethnicities, and students from colleges without Ph.D. programs or which have limited research opportunities. The program is typically composed of 50 percent women and at least 30 percent African American, Latin American, or Native American students.
The REU in Extremal Graph Theory and Dynamical Systems became a model for RIT to replicate and the university currently hosts nine different REU programs. With strong additional support from the College of Science, the Golisano College of Computing and Information Sciences, and the Office of the Vice President for Research, Narayan said RIT's REU programs offer students incredible opportunities for personal growth.
"In the summer of 1993, I participated in an NSF REU program as an undergraduate," said Narayan. "For me, it was the experience of a lifetime and something I wanted to offer to other undergraduates."
Applications are due March 1, and more information is available at the RIT College of Science website.
Topics