Careers at Golisano Institute for Sustainability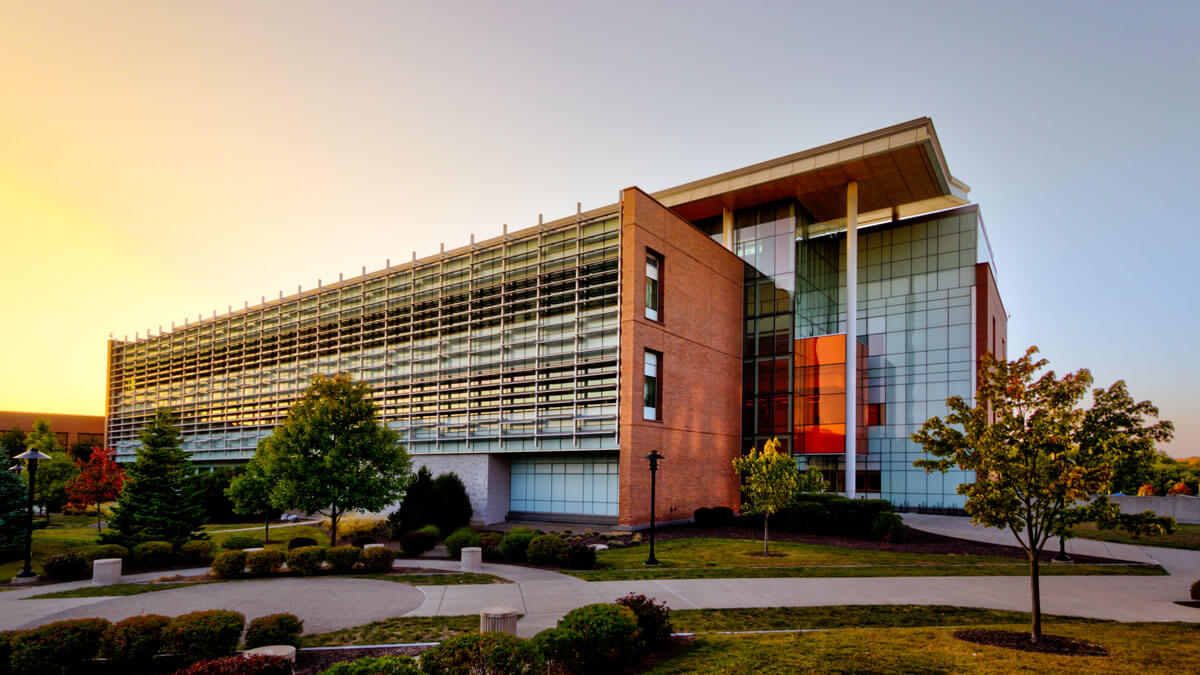 Meet the needs of a fast-growing world with us.
The Golisano Institute for Sustainability (GIS) is a leading sustainability research and education organization at Rochester Institute of Technology (RIT). Our institute is focused on finding novel ways to translate interdisciplinary research and education into the ideas, technologies, and connections that are helping decision-makers to meet the world's growing needs.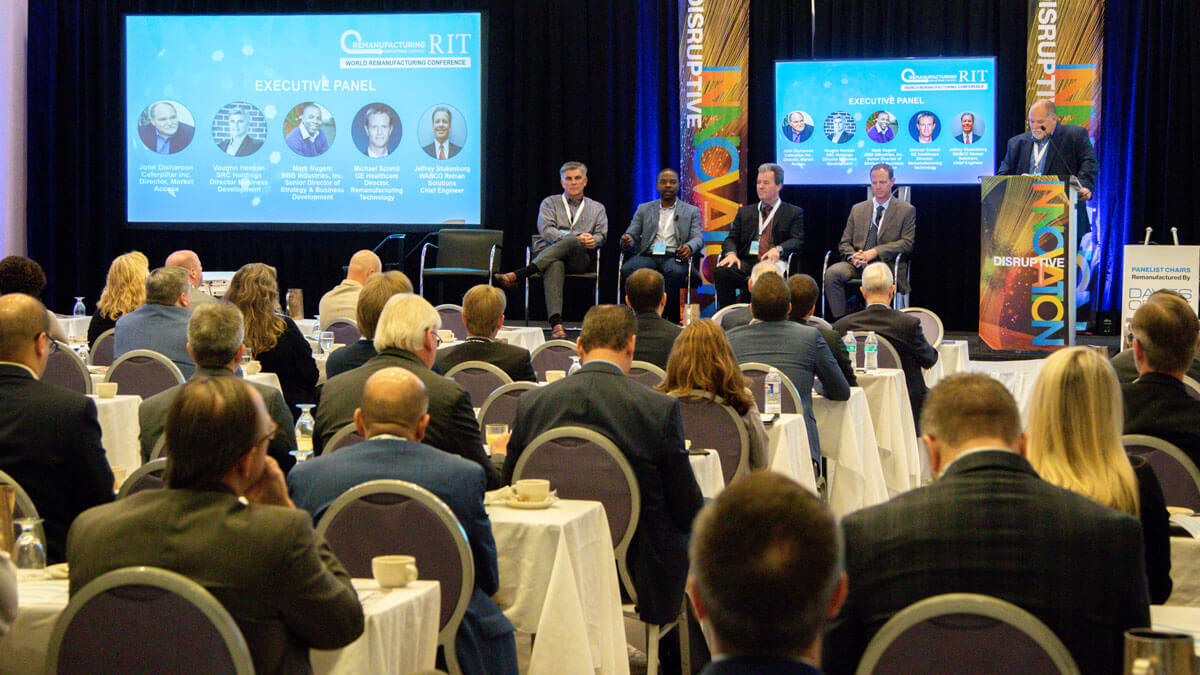 Solve for sustainability with us.
Simple, easy answers don't work when it comes to solving challenges like climate change or the energy transition. That's why we are systems-level thinkers. Our goal at every step is to find sustainable and profitable pathways that allow more people to live better lives without exhausting the finite resources of our planet.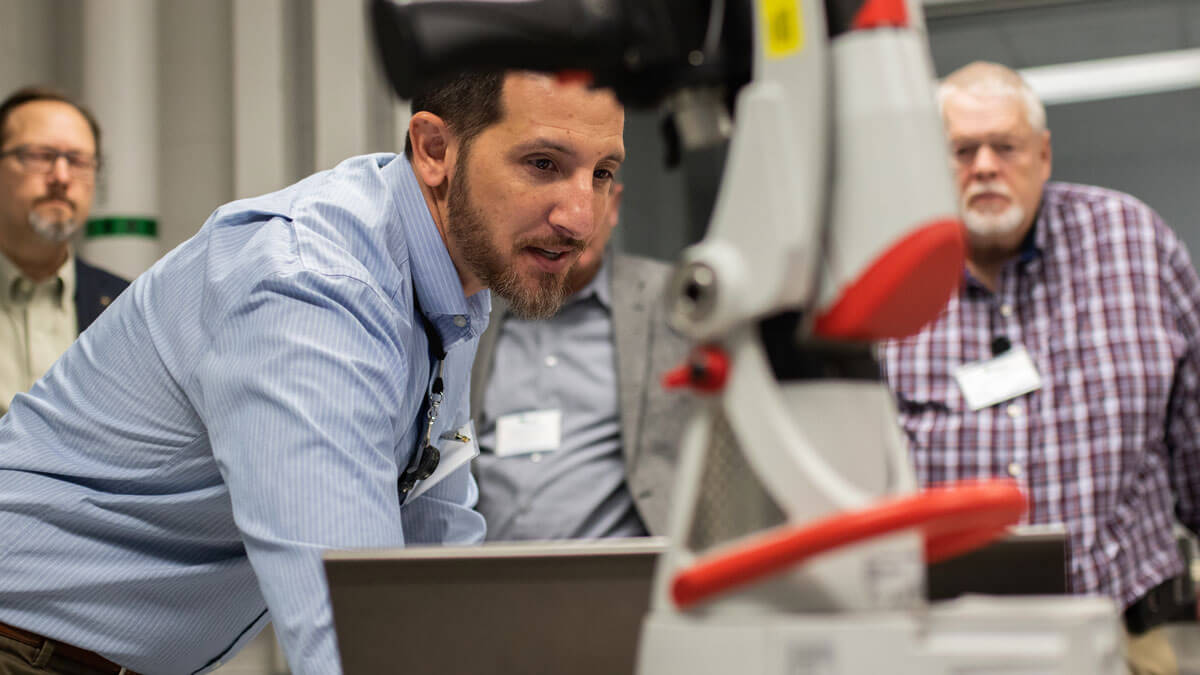 Get things done with us.
We are innovative problem-solvers and doers. Behind our work are some of today's brightest minds in sustainable development. Our industry-seasoned engineers, technicians, and researchers work hand-in-hand with the institute's internationally renowned academic faculty to advance the ideas and technologies shaping what sustainability will look like tomorrow.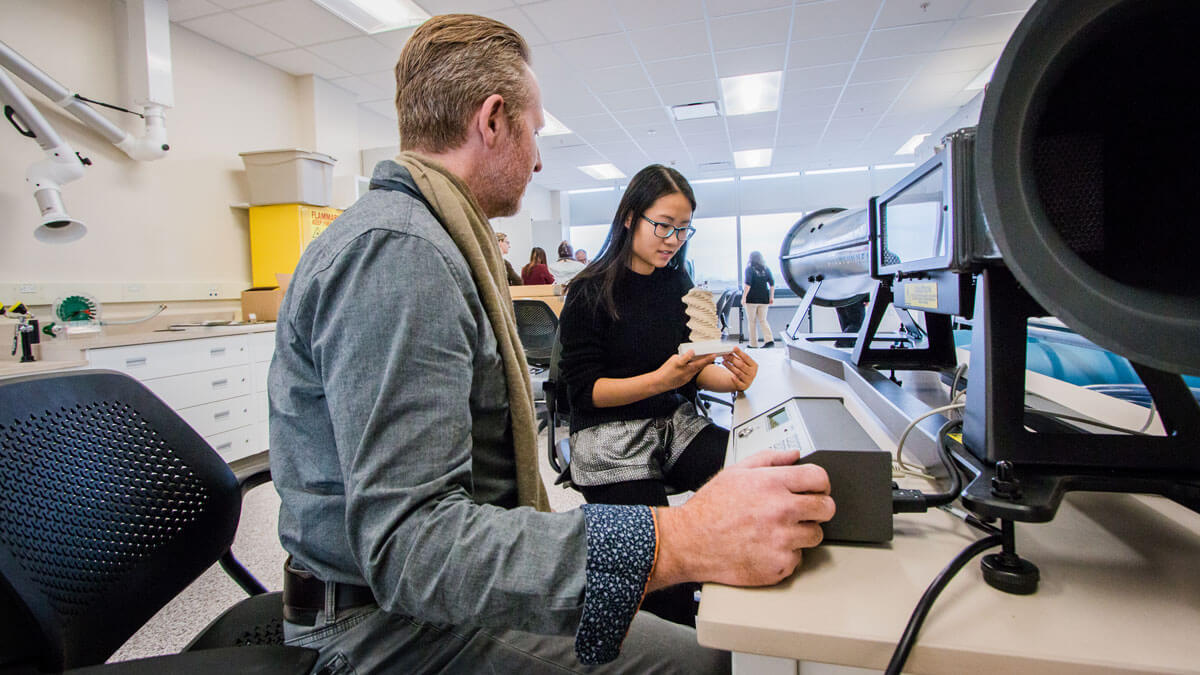 Work—and grow—with us.
We are the perfect fit for professionals from across industry and academia in search of a uniquely dynamic, hands-on working environment that is driven at every level by problem-solving. Our faculty, researchers, and staff value the many opportunities to contribute their talents and hone their skills that our growing, project-based organization offers.
Staff Positions
Senior Staff Assistant - GIS Architecture (7031BR)
The Senior Staff Assistant provides high-level administrative support for the department's ongoing initiatives and programming related to the day-to-day operations of our online track. 
Senior Prognostics and Health Management Engineer (6177BR)
The Senior Prognostics and Health Management Engineer will 1) conduct and manage research and development projects focused on PHM or data analytics in a variety of different application areas 2) Analyze the function and performance of electro-mechanical systems including failure modes 3) Develop models and algorithms to assess the condition of electromechanical systems. Candidate should be comfortable with empirical lab or field work, as well as with simulation and modeling tools in their educational domain area 4) Support or lead development of government and industry proposals for external funding 5) Prepare and present/publish research results.
Director, Recycling Research Program (6388BR)
The Director of the Recycling Research Program will be responsible for the growth, management, and operation of the Recycling program at GIS. This position will be responsible for the financial vitality of the program, along with developing strong relationships with Industry, research sponsors, and potential stakeholders. The primary technical focus will be on developing new approaches to technical challenges and conducting applied research in the area of recycling. This position will work with the GIS Director and the GIS Technical Director (as well as other research faculty and staff) to develop new research initiatives and research capabilities in design for re-X, remanufacturing, and the Circular Economy construct.
Senior Program Administrator (6392BR)
The Senior Program Administrator is responsible for grant and contract management as well as project management support for the Center of Excellence in Advanced and Sustainable Manufacturing (COE-ASM) and Industry 4.0 Transition Assistance Program of GIS. This position collaborates on strategic planning for COE-ASM and development of the annual work plan and commercialization plan.
Graduate Recruitment & Marketing Manager GIS (6598BR)
The Graduate Recruitment and Marketing Manager is responsible for providing leadership for
GIS in the development of recruitment strategies that will increase the number of enrolled
graduate students. This position will lead all facets of GIS –level prospective student recruiting,
marketing strategies, initiatives, programs and events.
Associate Director, NYSP2I (6933BR)
The Associate Director will oversee the Institute's technical research portfolio; develop and execute a strategic plan and impact goals for the Institute's technical program to address NYS environmental priorities; develop annual workplan toward the strategic goals; track progress. Develop organizational capacity in the Institute's technical focus areas (e.g. GHG emissions, EGS, clean production/green chemistry, sustainable food systems); mentor staff; write, publish, and present peer reviewed research papers, reports, and white papers. Represent the Institute at conferences and events.
Senior Advanced Manufacturing Engineer (6812BR)
The Senior Advanced Manufacturing Engineer will provide industry experience and technology know-how, supporting applied research activities and helping companies improve their competitiveness and profitability through advanced manufacturing, IoT, AR, robotics, and other Industry 4.0 concepts and technologies. This position will participate in, and lead, scoping and management of advanced manufacturing projects with companies, and will actively lead technology development efforts in advanced manufacturing and Industry 4.0 concepts.
Senior Mechanical Engineer (7032BR)
The Senior Mechanical Engineer will be involved in direct interaction with clean technology startup companies to review designs and assist with product development efforts, design of cost-effective and reliable products and/or processes, application of computer aided design tools, development and manufacture of test equipment and execution of test programs for product/component reliability and performance. Manage design and development related projects for industry and company projects.
Senior Research Specialist, Green Chemistry (7036BR)
The Senior Research Specialist will conduct research on identified focus areas such as PFAS in food packaging and flame retardants in furniture, and provide recommendations on appropriate compliance thresholds, acceptable test methods, etc. The senior researcher will also be seeking funding from state and national entities to enhance staff and faculty capabilities and expand the NYSP2I green chemistry program.
Senior Economic Policy Analyst (7030BR)
The Senior Economic Policy Analyst is responsible for leading the GIS team and for conducting economic analysis related to trade and public policy that impacts sustainability and the circular economy. Will write research reports and other publications and documents, and will provide expert input for reports and documents of other team members, develop proposals for new project funding.