RIT's Golisano Institute for Sustainability forms partnership agreement with Wells College
Qualified students will be able to enroll this fall in sustainable systems MS degree program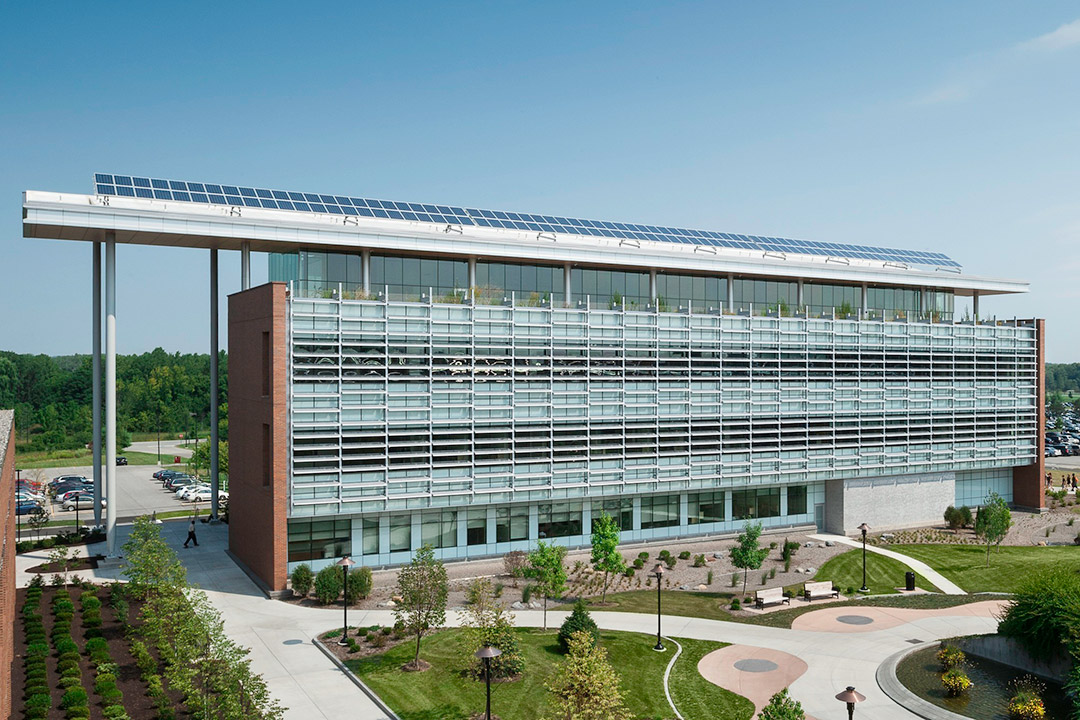 A partnership agreement between Rochester Institute of Technology's Golisano Institute for Sustainability (GIS) and Wells College will enable students from the Aurora, N.Y., school to enroll in RIT's sustainable systems MS degree program.
The affiliation involves the sustainability department at GIS and Wells College's sustainability, business, and environmental science departments, according to Amit Batabyal, interim head of the sustainability department at GIS.
Once accepted, eligible Wells College juniors will be able to enroll in GIS, where they will be required to maintain a minimum GPA and take required courses.
"RIT is pleased to form this partnership agreement that will enable qualified Wells College students to build on their undergraduate education and transition into a distinguished MS program at the university that addresses some of the key sustainability challenges confronting our world today," said Batabyal, Distinguished Professor and the Arthur J. Gosnell Professor of Economics in RIT's College of Liberal Arts.
The agreement came together under the leadership of Nabil Nasr, associate provost and GIS director; Batabyal; and before him Eric Williams, professor of sustainability. It also marks a new collaboration between Callie Babbitt, sustainability professor, and her first Ph.D. advisee and GIS alumna Erinn Ryen '14 Ph.D. (sustainability)—associate professor of business at Wells College—who continue to actively work together on sustainability research.
"Students will have an opportunity to build upon the foundations they gain at Wells College, further developing their competencies at RIT to prepare themselves for careers in renewable energy, urban design, food systems, and more," according to a college statement from Jen Myers, visiting assistant professor and chair of the sustainability program at Wells. "Both of our programs offer a holistic approach to addressing local and global sustainability issues, grounded in building students' skills to navigate complex environmental, economic, and social systems." 
The sustainable systems MS degree at GIS accepts students from any academic background and encompasses a wide range of interdisciplinary studies in sustainability science. Students comprehensively learn and experience the methods that lead to environmental, social, technological, and business success, working one-on-one with a faculty advisor to tailor the degree to their sustainability interests.
Topics