RIT's Nasr launches second circular economy report for U.N. Environment Programme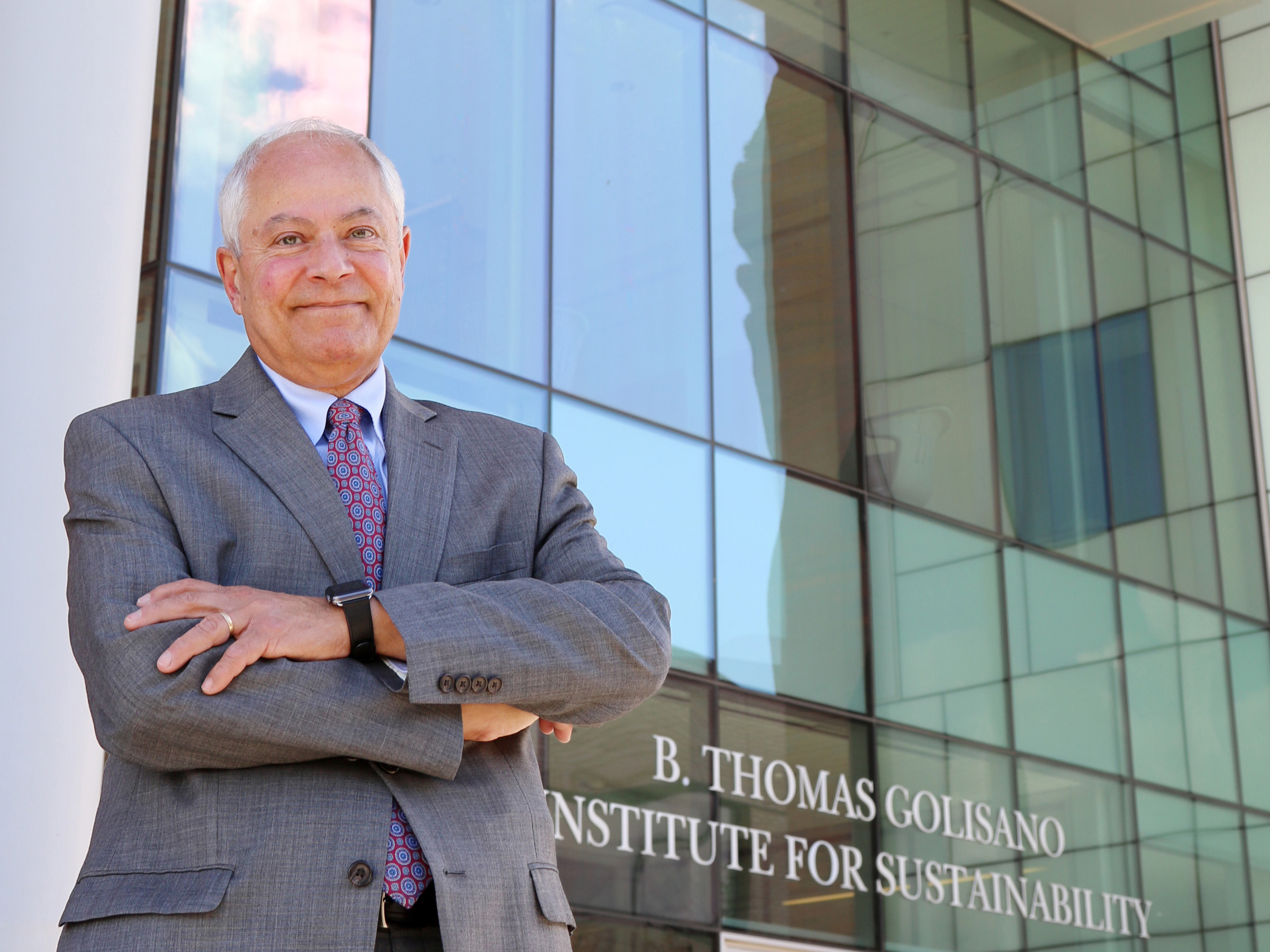 Mia Medina Mueller
Nabil Nasr, director of RIT's Golisano Institute for Sustainability (GIS) and a member of the United Nations Environment Programme's International Resource Panel (UNEP-IRP), will lead new research to explore how value-retention processes (VRPs) like remanufacturing can enable the circular economy within the consumer electronics industry. The initiative will address an increasingly complex problem for manufacturers and policymakers: electronic waste ("e-waste").
The growing volume of electronic products on the market has led to what the United Nations has called a "tsunami" of material waste as products are thrown away or become obsolete. The World Economic Forum (WEF) called e-waste the largest stream of waste globally in a 2019 report, estimating that nearly 50 million metric tons of e-waste are generated every year worldwide. With only 20 percent of e-waste recovered or recycled annually, most electronic products end up in landfills or are forgotten in people's homes once they are no longer useful.
Collaboration is a fundamental feature of the project's design. Key stakeholders from across the consumer electronics sector will contribute to the research, including manufacturers, recyclers, scientific researchers, and policymakers.
"I believe this study will cross an important milestone towards a circular economy for consumer electronics," Nasr said. "Collaboration remains the most important ingredient for success when it comes to building a sustainable industrial system."
Nasr first introduced the concept of VRPs in a 2018 study for the UNEP-IRP, "Re-defining Value–The Manufacturing Revolution: Remanufacturing, Refurbishment, Repair and Direct Reuse in the Circular Economy." VRPs rest on a concept that ties together the most common methods for extending the life of  post-consumer products: remanufacturing, comprehensive refurbishment, repair, and direct reuse. The study resulted in a report by the panel that examined the opportunities and challenges for each VRP across three industrial sectors (aerospace, printing, and heavy-duty, off-road vehicles) within four national economies (United States, Germany, Brazil, and China).
The new study will create case models for VRPs that focus on the critical materials used by various electronics products. These will be used to assess the circular economy opportunities when VRPs are employed for different product types. Nasr and fellow researchers, including overseas collaborators, will then evaluate the technical, economic, and policy contingencies surrounding each, defining the scenarios that are most likely to be favorable or unfavorable to the uptake of VRPs by electronics producers.
Nasr will be collaborating with two colleagues from GIS over the course of the study, Michael Thurston and Kyle Parnell. Thurston is a research faculty member and the director of the NY State Center of Excellence in Advanced and Sustainable Manufacturing. Parnell is a doctoral student pursuing a Ph.D. in sustainability.
Nasr was named a member of the UNEP-IRP in 2014. The panel is widely considered the most authoritative scientific forum for scientists and experts working in the area of natural-resource management worldwide. Nasr is among the United States' three representatives on the panel.
Topics