Managing Grocery Store Food Waste: How to save money and prevent climate change
September 6, 2019
Shweta Arora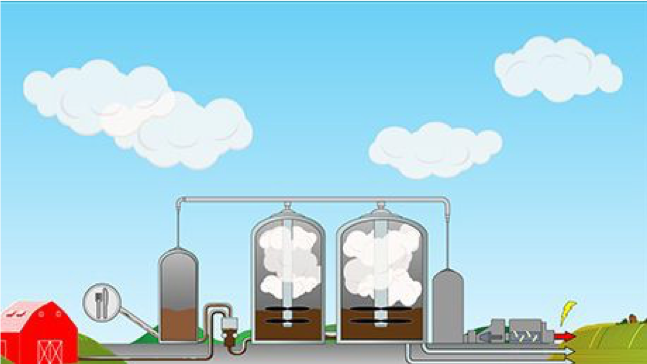 An anaerobic digestor. Photo: Michigan State University
Most grocery store managers are unaware of the new technologies on the market that can help them to cost effectively manage food waste while at the same time preventing climate change.
Grocery stores produce large amounts of waste made up of produce, dairy, meat, cardboard, and plastics. In the United States (US), waste like this is most often sent to landfills. But much of a grocery store's waste is food waste, including fruits, vegetables, dairy, and meat. Decomposition of food waste in landfills produces gases that can cause climate change.
Many states and cities across the US have passed laws banning landfilling of food waste. Most of these laws target commercial sources of food waste like grocery stores. They require that food waste be sent for treatment instead. There are several technologies for food waste treatment on the market. One is anaerobic digestion, a process that breaks down food waste in the absence of oxygen into a gas and a liquid. The gas has high heating value and is useful for generating electricity. The liquid can be used as a fertilizer on farms.
Another common method for managing food waste is composting. In composting, food waste decomposes in the presence of oxygen. Compost is a stable product that can be used as a soil amendment.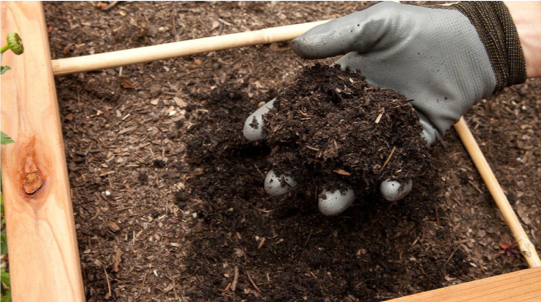 Anaerobic digestion and composting are usually carried out at dedicated facilities. There a few technologies that can treat or pre-treat waste onsite where waste is generated.
Waste that is pre-treated must still be sent to a treatment facility. Common pre-treatment technologies reduce the weight or volume of the food waste. Reduced quantity of food waste means less needs to be sent to a final treatment site, which reduces the cost of transportation to and treatment at an offsite facility. Some of the common pre-treatment technologies are dehydrators, liquefiers, and pulpers.
Dehydrators dry up and macerate food waste into a dry solid mass. The product can be treated further by anaerobic digestion or composting.
Liquefiers liquefy and treat food waste using water and biological additives. The product is usually sent through a sewer line to a wastewater treatment plant.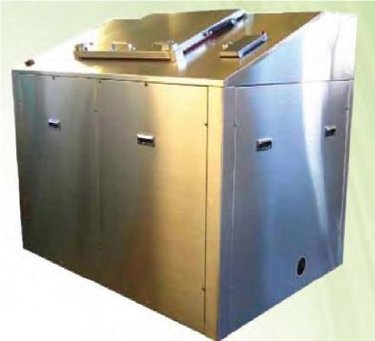 Pulpers macerate food waste using water and then remove the water to produce a mass with reduced volume. The product is usually sent offsite for composting.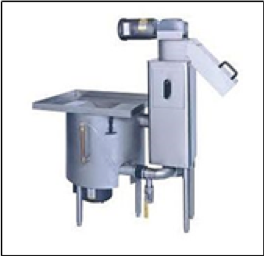 For full treatment of food waste on the premises of a grocery store, in-vessel composting is a common method. This technology involves composting in an enclosed vessel. It is faster and occupies less space than regular composting, which is usually carried out in large open lands.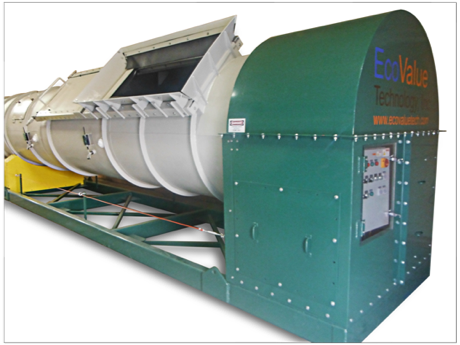 Managing food waste using the above technologies instead of landfilling it can avoid the release of greenhouse gases that can cause climate change. By choosing to adopt a technology that is sustainable, a grocery store can also save money. The cost of transporting waste to an offsite treatment facility varies significantly depending on how far it is from a store, and so is an important consideration when choosing a food waste pre-treatment or treatment technology. Further research is currently underway that will help businesses like grocery stores make more informed decisions about diverting food waste.
---