Staples
Staples Partners with RIT to Assess Remanufactured Ink Cartridge Quality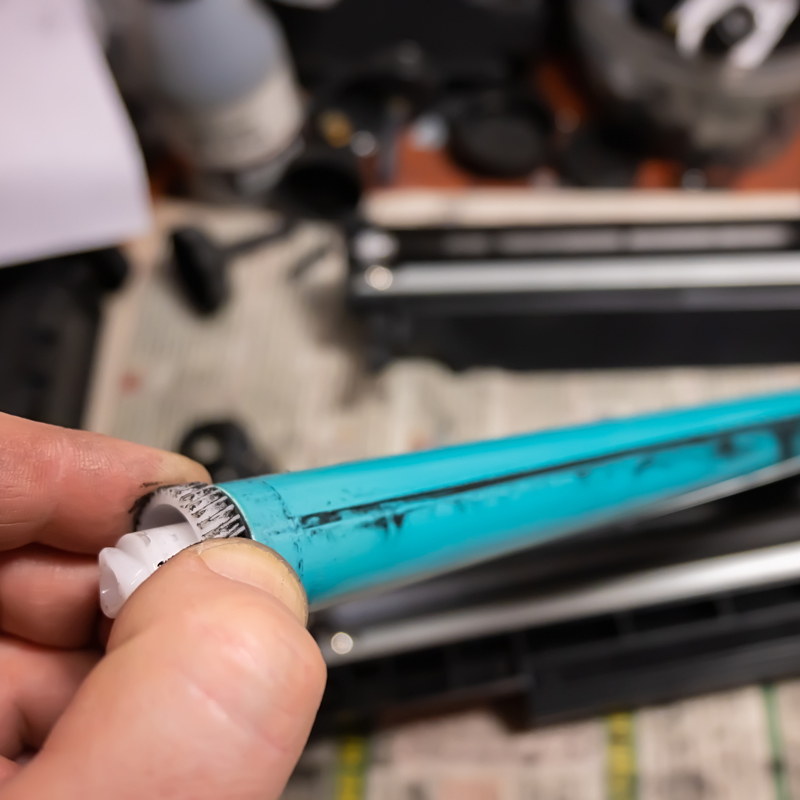 Meeting consumer needs
In the early 2000s, the office supply giant Staples found that a growing number of its customers were dissatisfied with its remanufactured toner cartridges for home and office copiers and printers. The third-party remanufacturers that the company worked with provided inconsistent quality, becoming a significant risk to its growth. 
Home and office toner cartridges, once used, were common in the U.S. waste stream during the 1990s and into the 21st century. The plastic products either remained in landfills or were incinerated, releasing harmful chemicals into the surrounding air, water, and soil. Staples sought to counter this trend by remanufacturing toners after their first use. This served as part of its notable efforts to reduce its environmental impacts and increase its material efficiencies.
Remanufacturing expertise
Staples turned to the Imaging Products Laboratory (IPL) at Rochester Institute of Technology (RIT) to find a way to put in place a quality plan for all of its remanufactured toner cartridges.
IPL was created to develop, evaluate, and apply cost-effective, innovative technologies for the imaging industry. As part of RIT's Center for Remanufacturing and Resource Recovery, IPL's team was able to leverage impressive expertise in both the printing and remanufacturing industries. 
Setting the standard for remanufactured ink cartridges
The first step for IPL towards establishing the standard of quality that Staples sought was to visit firsthand the remanufacturers across the United States and Canada that the company had contracted. IPL engineers evaluated from the ground up each facility's remanufacturing process, making a series of recommended improvements. Happy with the results, Staples asked IPL to expand its evaluation to its remanufactured Hewlett Packard Inkjet cartridges.
Staples eventually made IPL home to its Continual Quality Management Program for printer cartridges. Any Staples brand remanufactured product could be sent to IPL to be stringently evaluated according to standards set out by the American Society for Testing and Materials (ASTM) in conjunction with the International Imaging Technology Council (IITC). Suppliers whose products failed this test would face corrective action by IPL until Staples' quality expectations were met.