U.S. Marine Corps
Flame-spray Corrosion Solution Delivers Significant Savings for U.S. Marines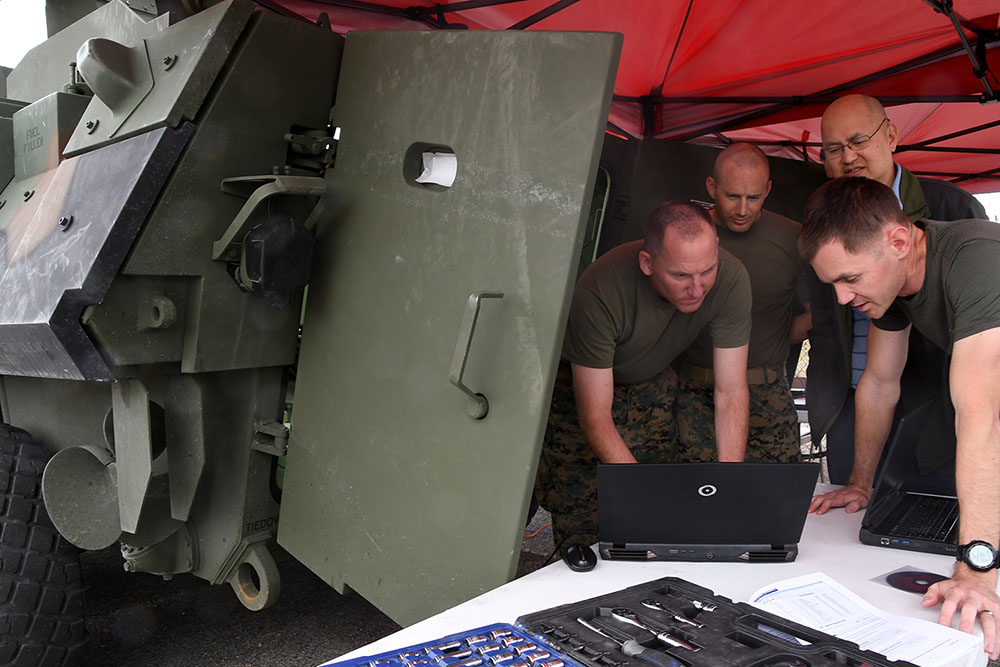 Recurring Problems Are Expensive
For years, U.S. Marine Corps engineers sought cost-effective ways to combat premature corrosion issues in Light Armored Vehicles (LAVs), an issue that has cost the military branch millions of dollars a year. The drive shafts in the LAV-25, an eight-wheeled amphibious armored reconnaissance vehicle, corroded rapidly in the heat and terrain of the Middle East. With no way to fix the corroded shafts, the Marines were forced to replace 75% of them (six of every eight) each time the LAV-25 was scheduled for an overhaul. With more than 700 vehicles in service at a cost of $750 per shaft, this was a costly problem. Seeking a new perspective, they approached GIS to come up with a solution to extend the service life of the vehicle.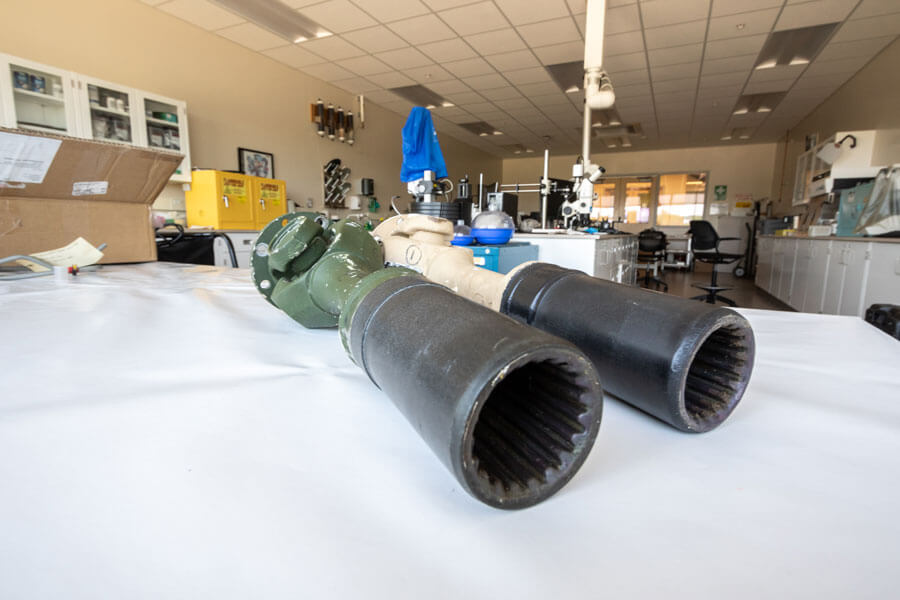 On-site Repair for Extreme Environments
GIS analyzed the drive shafts for surface damage, cracking, and corrosion to better understand the failure of the surface coatings on the shafts. After inspecting the shafts, particularly focusing on the performance needs of the shaft, GIS developed a process for removing the old coatings, cleaning the corrosion, and flame-spraying a new plastic protective layer (Abcite) onto the shaft. This innovative remanufacturing process was developed by GIS for use by military depot personnel, and it allowed for rapid repair of the shafts while still meeting the unique performance requirements for extreme sand and water environments.
95% Cost Reduction, 40% Longer Component Life
At the time of the project, the cost to replace most of the drive shafts was up to $6,000 per vehicle. Using the new remanufacturing process, two Marine depots were able to repair each shaft at a cost of approximately $40, and with a limited total capital expenditure of $50,000 for both depot installations. Since the new repair process was implemented, approximately 700 drive shafts have been remanufactured each year. In addition to the cost savings, the out-of-service time was reduced by an average of 500 days–the lead time previously needed to order new drive shafts from the OEM. The project successfully led to an extended service life, with the new plastic coating increasing the component life by 40%.