Incubator receives $1.8M NYSERDA contract
State funding is earmarked for early-stage, clean-energy companies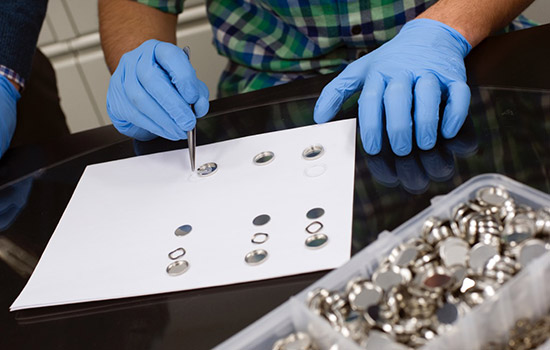 A. Sue Weisler
Rochester Institute of Technology's Venture Creations incubator has been awarded a new four-year contract valued at $1.8 million from the New York State Energy Research and Development Authority (NYSERDA), earmarked for early-stage, clean-energy companies.
Venture Creations is one of seven NYSERDA-sponsored clean-energy incubators that offers commercialization resources, technical assistance and business development support to early-stage companies to help them achieve key milestones and accelerate their time to market. Clients benefit from networking events, workshops and skills enhancement boot camps, and share experiences, challenges, solutions and contacts with fellow entrepreneurs. Most incubators offer low-cost physical office and work space as well as virtual services.
Businesses eligible for admission to RIT's Venture Creations incubator include those developing a wide range of clean-energy technologies such as wind, solar, biofuels, fuel cells, energy storage and smart-grid solutions.
"Venture Creations takes great pride in supporting clean-energy companies," said Richard Notargiacomo, incubator director. "We have been working with these uniquely innovative and creative businesses for nearly nine years, and we have emerged as one of the premier incubators in the state for providing valuable resources and one-on-one coaching to those companies in this market. With this continued commitment from New York state, we are fortunate to be able to continue to provide our clean-energy companies with the tools they need to help them advance their businesses, and produce a viable future that we can all feel good about."
Alicia Barton, president and CEO of NYSERDA said, "Gov. Cuomo has made clean energy and job creation a priority, and New York's incubators provide vital support for these efforts. Our investment in incubators enables us to assist emerging clean energy companies to succeed and support New York's nation-leading clean energy goals."
Since 2009, NYSERDA has invested $14 million in six clean-energy incubators at academic institutions and venture development organizations in Buffalo, Rochester, Syracuse, Albany, New York City and Long Island. As of March 31, 2017, there were 163 companies that are current clients or graduates of NYSERDA-sponsored clean energy incubators. These companies have raised more than $313 million in private investment since 2009, including nearly $70 million in 2016 alone, a 32 percent increase over the previous year. In addition, they are currently generating more than 1,075 jobs in the clean-energy industry throughout the state.
Since opening in 2003, RIT's Venture Creations has graduated 38 companies, of which 12 have been clean-energy companies. Collectively, these companies have created 499 jobs and raised more than $70 million in private capital. There are 10 clean-energy companies among the 24 clients currently at Venture Creations.