NYS Sustainability Conference

State of New York
Sustainability Conference
November 13 - 15, 2019
New York Coalition for Sustainability in Higher Education Presents 2019 State of NY Sustainability Conference
Schedule
Wednesday 11/13
---
SUNY Sustainability Coalition Annual Meeting (3-5 p.m.)
Optional tours (3-5 p.m.)
Networking event (6-8 p.m.)
Thursday 11/14
---
Workshops and keynotes (8 a.m.-5 p.m.)
Campus and project tours (8 a.m.-5 p.m.)
Dinner reception and vendor showcase (6-8 p.m.)
Friday 11/15
---
Workshops and keynote (8 a.m.-12 p.m.)
Poster session (12-2 p.m.)
Student Sustainability summit (11 a.m.-5 p.m.)
To see the full conference program, click here. 
For conference app download instructions, click here.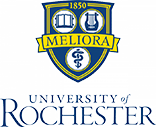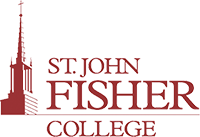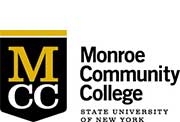 Conference Information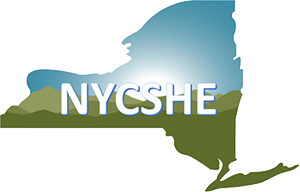 The New York Coalition for Sustainability in Higher Education (NYCSHE), the Conference Steering Committee are pleased to invite you to Rochester, NY for the ninth annual State of NY Sustainability Conference. The conference will be held November 13 - 15, 2019 and will bring together faculty, staff, and students from private and public higher education institutions from across New York State.
This year's theme is "Connecting the Campus with Community". We seek to showcase ways in which higher education institutions can advance sustainability efforts on their campuses and in their communities throughout New York State. Of particular interest are ways in which students are being engaged in these efforts. A student-focused summit will be held for the first time this year at the end of regular conference proceedings.
The main conference sessions will be held at Rochester Institute of Technology, with ancillary meetings at Monroe Community College, and University of Rochester.
Registration Rates
| | | |
| --- | --- | --- |
| What | Early Bird Rate | Regular Rate |
| Optional Imaginarium Tour (November 13th) |   | $30 |
| Professional Full Conference | $165 | $185 |
| Professional One Day Conference | $95 | $100 |
| Student Summit | $25 | $35 |
| Student Full Conference | $100 | $110 |
Keynote Speakers
Join Dave Vitale, Division Director Division of Materials Management NYS Department of Environmental Conservation, and Charles Ruffing, Director of New York State Pollution Prevention Institute, for a discussion on new regulations and environmental policies in NYS. These regulations include the organics legislation, plastic bag ban and other changes around materials management in NYS. Join the conversation for a look at what is to come for New York State's future.
Michelle Gabrieloff-Parish is the Assistant Director for Energy and Climate Justice at CU Boulder's Environmental Center, the largest and oldest in the country. With a dozen programs and a staff of over 30, she illuminates the connections between climate, sustainability, and justice through innovative projects and events. She is the founder of the "Eco-Social Justice Leadership Program" and the award-winning "FLOWS" program. Inspired by the Colorado River and its many communities, FLOWS partners students and low-income community members for energy and water conservation in affordable housing and provides green job trainings. Since 2016, she is a co-founder, director, and consultant with the Just Transition Collaborative advocating for equitable policies and engagement within the climate and resiliency spheres and is an instructor of permaculture design.
Michelle is a former US State Department BoldFood fellow (Uganda) focused on sustainable urban agriculture, and a former Center for Progressive Leadership fellow working on sustainable and equitable food systems and community curriculums for sustainability. Michelle is a board member for Frontline Farming, working for food justice in Denver, Colorado. She founded and co-directs Candelas Glows, raising awareness about the radioactive dangers of Rocky Flats—a nuclear superfund site turned "wildlife refuge" essentially in her back yard. She has studied deep ecology with Joanna Macy since 2009 and is a facilitator for "The Work That Reconnects." She is a multi-ethnic poet, wife, and mother of three.
Plenary Session
Join us for a discussion with officials for the NYS Department of Environmental Conservation (DEC) and the New York State Energy Research and Development Authority (NYSERDA) about the recently enacted Climate Leadership and Community Protection Act (CLCPA). Hear from speakers about what the legislation means for NY, how the process will unfold, and how colleges and universities and help advance the goals of the CLCPA.
Student Summit
The Student Summit is a platform for students interested in sustainability to network and share their ideas, experiences, and projects with peers from other schools in New York State. The Student Summit overlaps with the end of the conference.  It begins Friday, November 15th at 11am with conference keynote, Michelle Gabrieloff-Parish. The summit also includes lunch and poster session; workshop on the intersection of sustainability and social justice, and sustainable (ESG) investing; along with student presented sessions.
About NYCSHE
The New York Coalition for Sustainability in Higher Education (NYCSHE) unites New York campuses to promote sustainable practices throughout their universities. This organization brings together members from higher education communities who share interests and expertise to benefit sustainability policies, practices, and physical development.
Accommodations
Room blocks are available at Radisson Hotel Rochester Airport and RIT Inn and Conference Center. Reservations can be made online or over the phone. Please mention the "State of NY Sustainability Conference" if booking over the phone.
Radisson Hotel Rochester Airport
Booking Link
The reservation cutoff date is Friday, October 25th.
175 Jefferson Road
Rochester NY 14623
585-475-1910
0.5 miles, or a 2 minute drive from the main RIT campus. Shuttle
available to the airport and main RIT campus.
Rate: starts at $103 per room per night
RIT Inn & Conference Center
To reserve a room, call 585-359-1800 and request the NYS Sustainability Conference room block, or visit https://www.rit.edu/ritinn and select the Reservations tab. Under "add code", choose "group attendee" from the drop down menu and input the block code 191113NYSS.
The reservations cutoff date is Wednesday, October 23rd.
5257 West Henrietta Road
Henrietta NY 14467
585-359-1800
5 miles, or a 10 minute drive from the main RIT campus. Shuttle available
to the airport and main RIT campus.
Rate: starts at $101 per room per night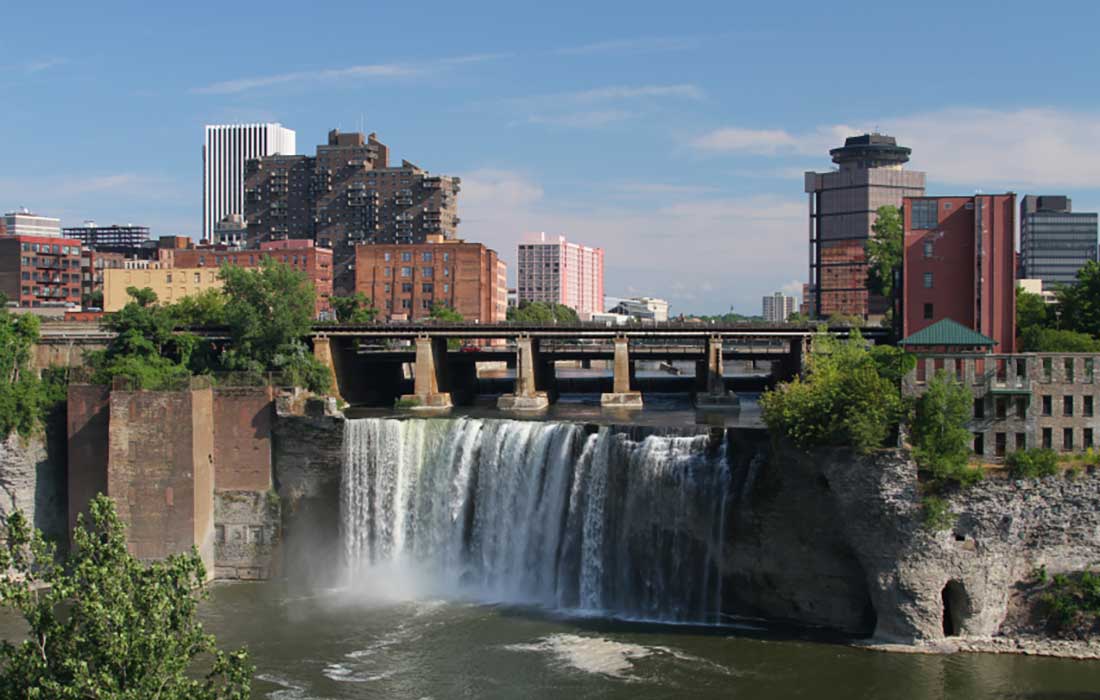 While you are in town, explore Rochester!
The RIT campus is about six miles from downtown Rochester—just minutes away if you want to explore and enjoy the city's entertainment, cultural, and employment opportunities.
Enid Cardinal
Senior Advisor to the President for Strategic Planning and Sustainability