Mike Strobert
Senior Lecturer
School of Design
College of Art and Design
Graduate Program Director, Visual Communication Design
---
Office Location
Mike Strobert
Senior Lecturer
School of Design
College of Art and Design
Graduate Program Director, Visual Communication Design
---
Education
BFA, MFA, Rochester Institute of Technology
---
Areas of Expertise
User Experience Design
Visual Communication Design
Currently Teaching
NMDE-203
New Media Design Interactive II
3 Credits
This course extends previous interactive design and development experience and skills to emphasize interactive design principles and development. The emphasis in this course will be on the creative process of planning and implementing an interactive project across multiple platforms. Students will concentrate on information architecture, interactive design, conceptual creation, digital assets, visual design and programming for interactions.
NMDE-599
New Media Design Independent Study
1 - 6 Credits
New Media Design Independent Study will provide students with the ability to study in a specialized area with an individual faculty member. Students, with the assistance of a faculty adviser, will propose a course of study. New Media Design Independent Study students must obtain permission of an instructor and complete the Independent Study Permission Form to enroll.
VCDE-698
Visual Communication Design Internship
1 - 6 Credits
The Visual Communication Design Internship will provide students with the option to work in the visual communication design field. Students may apply for internships to businesses based on the availability of positions and business job needs. Students must obtain permission of an instructor and complete the Internship Permission Form to enroll.
VCDE-707
Web and UI Design
3 Credits
This course provides an in-depth look at human-centered interface design. Students develop interactive web pages with functional design and usability for e-commerce, education, and the communication of visual communication. Emphasis is placed on the integration and application of design skills applied to information architecture, user navigation and orientation. Projects are focused on designing alternative navigational solutions for online Web applications and touch-screen devices such as mobile phones and touch-pads.
VCDE-723
Interaction Design
3 Credits
This course applies design methodologies to multimedia applications. Students communicate ideas and information to specific audiences through interactive, instructional applications. Course work will integrate content research, developing measurable objectives, and information architecture with interactivity. At the completion of this course students will be able to design site maps and flowcharts, implement an effective graphical user interface, communicate layered information through a hierarchical structure, control user navigation and feedback using interactivity, and design cross-platform projects for entertainment, games, information systems, and education.
VCDE-790
Thesis: Research and Planning
3 Credits
Research is the backbone for any project. This course will focus on the design research and planning stages of a thesis project. Students will define a design problem that provides a significant addition to the design field while addressing needs in the local, regional and/or global community. Course content addresses establishing content, planning, scheduling, and research seeking innovative solutions through the process of concept development, ideation, and in-process evaluation.
VCDE-799
Visual Communication Design Independent Study
1 - 4 Credits
Visual Communication Design Independent Study will allow students to obtain instruction in specialized areas of interest to enhance their individual course of study. Working with a faculty adviser, students will propose a focused curriculum related to their academic and/or future career interests. Visual Communication Design Independent Study students must obtain permission of an instructor to enroll.**NOTE: Student must have a minimum 3.0 GPA **
VCDE-887
Visual Communication Design Part-Time Co-op
0 Credits
Cooperative Education will provide Visual Communication Design students with hands-on experience in their field, directly related to a student's major with an established studio or related business. Students will need to apply for co-ops, and interview as part of the selection process, based on available positions posted by the Co-op and Career Services Office, or found through the students' own research. In programs where co-op is a degree requirement, students must obtain permission of their program or graduate director prior to enrollment. Co-ops are typically paid work experience, and can be part-time (150-479 total hours within the term), or full-time (480+ hours within the term). Co-ops may be one or two consecutive terms - fall, spring, or summer – with department permission.
VCDE-890
Thesis: Implementation and Evaluation
6 Credits
This course will focus on the physical thesis project. Students will continue with concept development concluding with the implementation and retrospective evaluation of their chosen design problem. Solution is presented in a public exhibition, complemented by a written articulation of how the theories and methods employed in the project impact the current and future state of design in society.
VCDE-892
Continuation of Thesis Visual Communication Design
0 Credits
The MFA Visual Communication Design Continuation of Thesis course provides student additional semester(s) to complete their thesis research, project, and thesis document.
In the News
September 1, 2021

Students, alumni honored in motion design competition

Designers from various College of Art and Design programs, as well as RIT developers, created projects that were recognized in the biennial MODE Fest.

May 7, 2020

Higher ed learns a new skill

The Rochester Beacon talks to Thérèse Hannigan, director of RIT Online, and Mike Strobert, lecturer in the School of Design, about the transition to remote learning.
Featured Work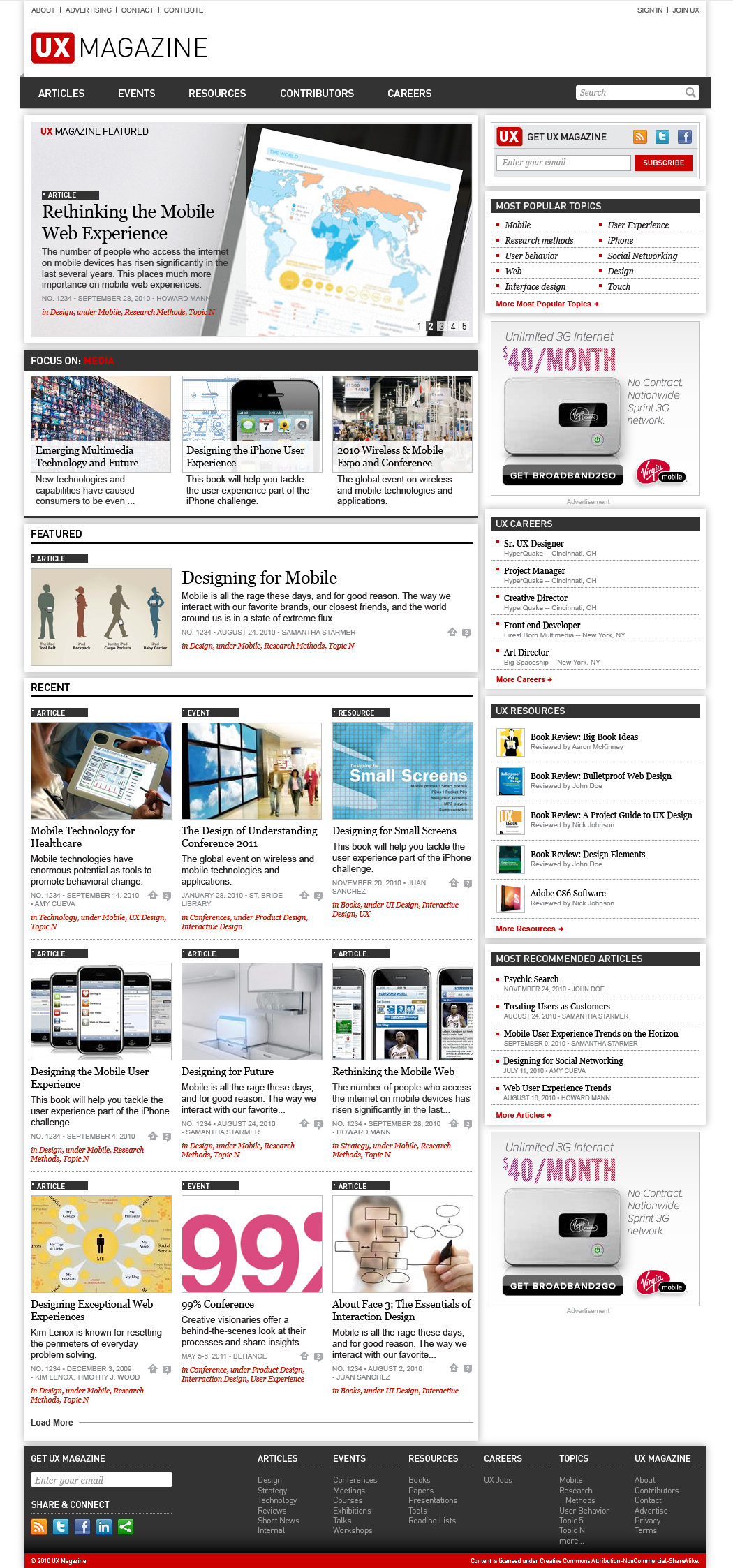 UXMag.com
Mike Strobert
Redesign of UXMag.com – fresh user experience, information architecture, and visual design. Role: UX Designer @ EffectiveUI
View More

about UXMag.com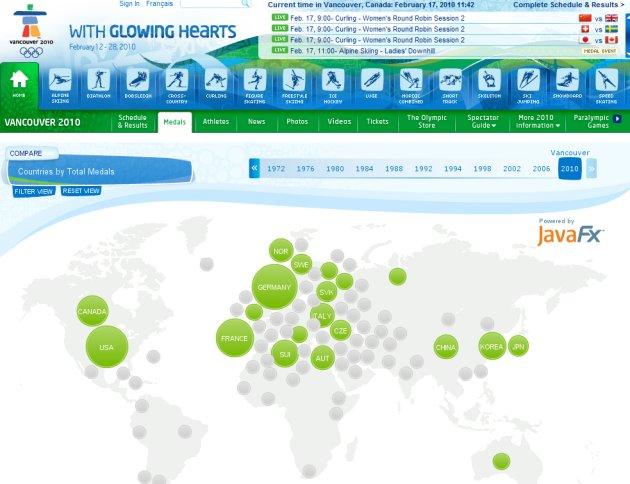 Vancouver 2010 Interactive Medal Visualizer
Mike Strobert
This project was part of the official Vancouver 2010 site and was done while at EffectiveUI. As lead UX designer, I worked with the technology clients/partners and the design team for the Vancouver...
View More

about Vancouver 2010 Interactive Medal Visualizer