Metals and Jewelry Design - BFA Option and MFA
Metals and Jewelry Design BFA option
The metals and jewelry design option provides a stimulating space for students to learn metalsmithing and design techniques. You will learn key processes while working to find your personal artistic voice, and are exposed to everything from traditional metals techniques to advanced design technologies.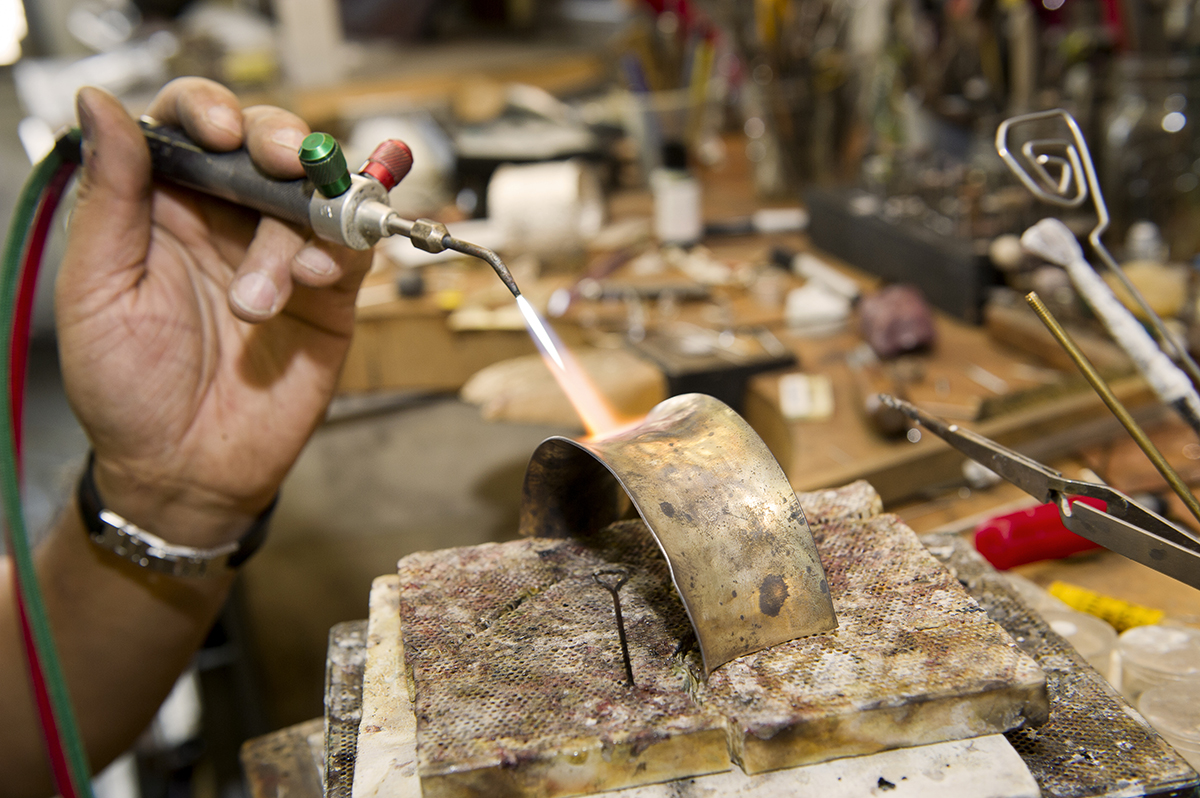 Metals and Jewelry Design MFA
The MFA in metals and jewelry design is a professional degree for practicing artists, craftspeople or designers who desire to leave a lasting impression on their fields through a devotion to their work and the high standards of discipline and artistic ideals.