Engineering alumna wins New York Emmy as host of youth program 'I Can Be What?'
Jennifer Indovina and colleagues from WXXI win prestigious 2021 award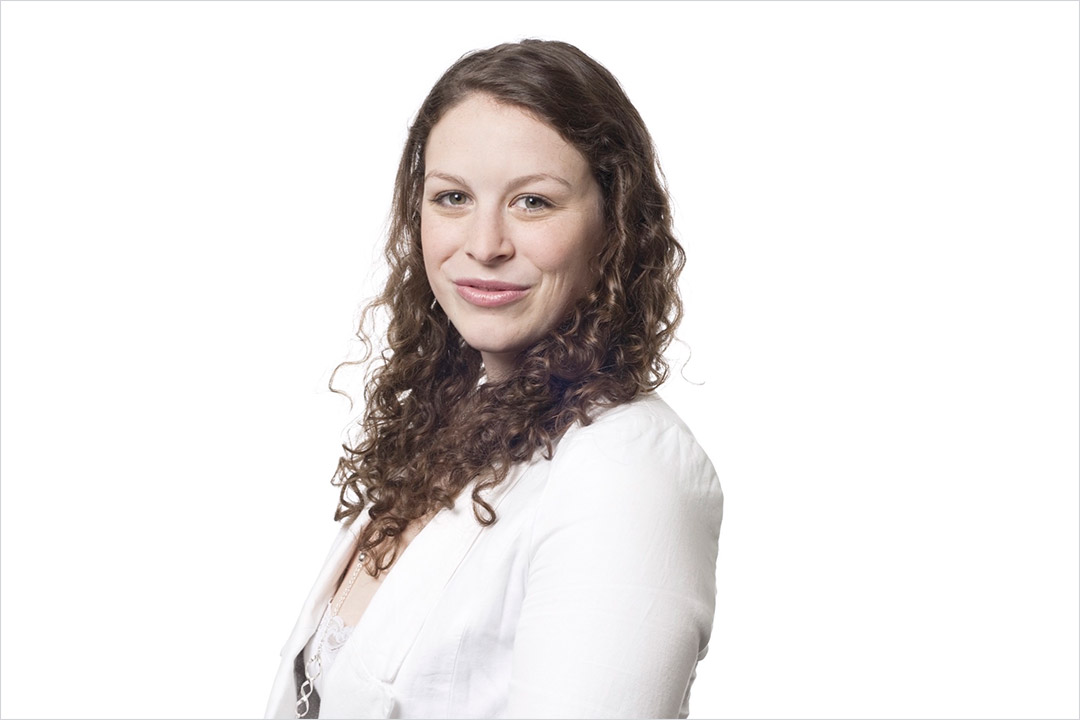 Jennifer Indovina—RIT alumna, entrepreneur, international TED Fellow and adjunct faculty member—was part of the WXXI team that won a 2021 New York Emmy for its educational and career focused programming, "I Can be What?" 
Announced recently during the 64th annual New York Emmy Awards ceremony, the award was given in the Children/Youth (12-and-Under) Short-form Content category. Winners were Indovina, host; Erin McCormack, executive producer; and producers Karen Heller, Katie Epner, Cara Rager, Todd McCammon, and Lisa Famiglietti. It was one of five earned by the local NPR affiliate.
As host of the program, Indovina interacts with individuals in exciting jobs—from zookeepers to pilots to dancers—to show how young people can make career dreams possible.
"We try to show kids not just how a typical day might look but also the personality fit, the culture of the job, and what might draw you to do it outside of just educational requirements. We concentrated on how you can still spark interest and curiosity in kids by showing jobs that could match their skills and personalities," said Indovina '06 (electrical engineering), '07 (MBA). "It's about setting realistic expectations and seeing what it's like to be in someone else's shoes."
Indovina is comfortable trying on different shoes.
"I'm constantly drawn to different mediums and how they could collaborate together," she said. "I believe in crossover, let's bridge technology, entertainment, design, and art, and let's look at it from a child-like place of wonder and see what we can build together."
The Emmy is one more success Indovina built.
She started a business, TENREHTE, a clean-tech company that develops the PICOwatt Smart Plug, an energy-saving outlet adapter. She and the team participated in the annual Consumer Electronics Show. TENREHTE held its own among giants, winning the 2010 Best of CES Green Technologies award. Some other winners that year included Panasonic, Motorola, and Ford Motor companies. 
"That was a Cinderella story," she said.
After sharing TENREHTE's story during the 2010 TED conference, she became a TED Fellow the next year and continues with the international community through the Fellows and as co-founder of TEDx Rochester.
At RIT, she gives back in several ways, volunteering with students in the campus organization Engineering World Heath. Indovina gives a series of workshops on using and repairing medical devices and equipment the students traveling to Haiti or Guatemala will work with during their stay in the countries. Most recently, she began teaching 3D digital design and physical interface design in RIT's College of Art and Design. And students in the Multidisciplinary Senior Design Program in the engineering college interact with her as a professional guide.
"It's fun to see what the students are building, and as a guide, it's great that I can bring in the entrepreneurial aspect, share information with them about product commercialization and how to go from the white board to the schematics to the product—bringing all the new product development ideas together," she said. "Students are enjoying it and so am I."
Topics