Highly anticipated fall semester classes begin Aug. 19
In-person and blended classes will help students re-connect on campus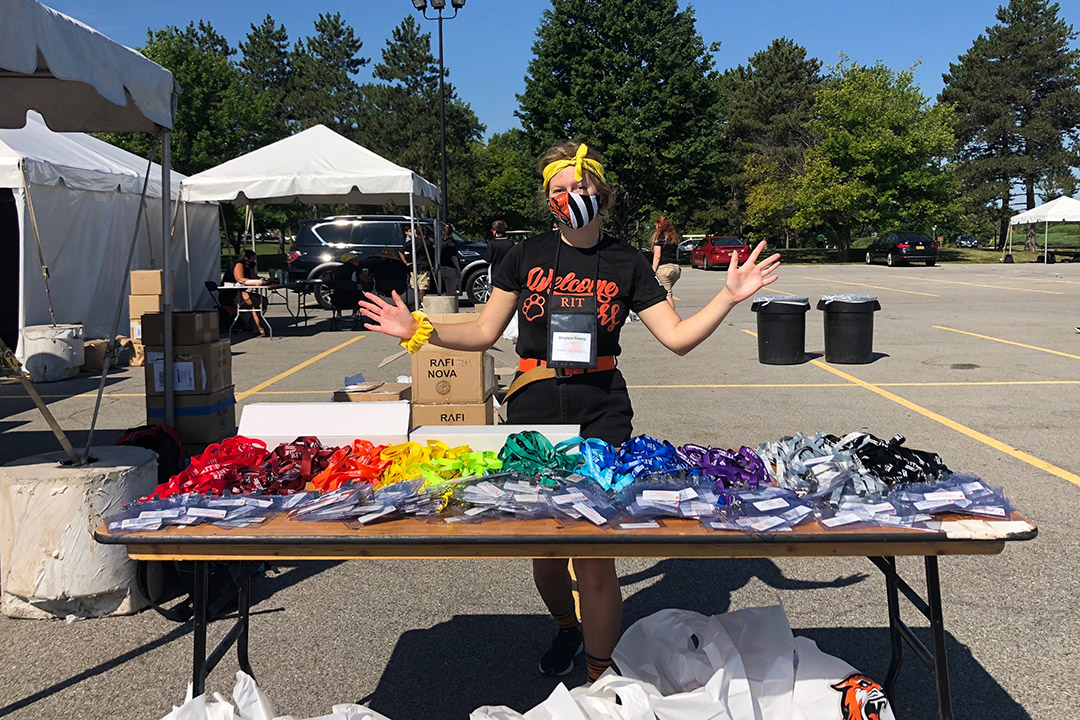 With move-in complete for most students and campus activities well underway, students, faculty, and staff are now anticipating the start of fall semester classes, which begin this Wednesday, Aug. 19.
Students and faculty returning to in-person classes are reminded to adhere to the new health and safety protocols prior to entering academic buildings and while in instructional spaces. Protocols include wearing face coverings at all times, following signage, hand washing, and maintain physical distancing.
Academic buildings will receive deep cleaning on class days. Classrooms will be cleaned and sanitized once per day and academic building restrooms plus common areas and touch points will be cleaned and disinfected twice per day. In addition to the daily deep cleaning performed by Facilities Management Services workers, spray bottles filled with EPA-compliant disinfectant will be placed in each learning space to allow students and faculty to disinfect their areas before and after each class.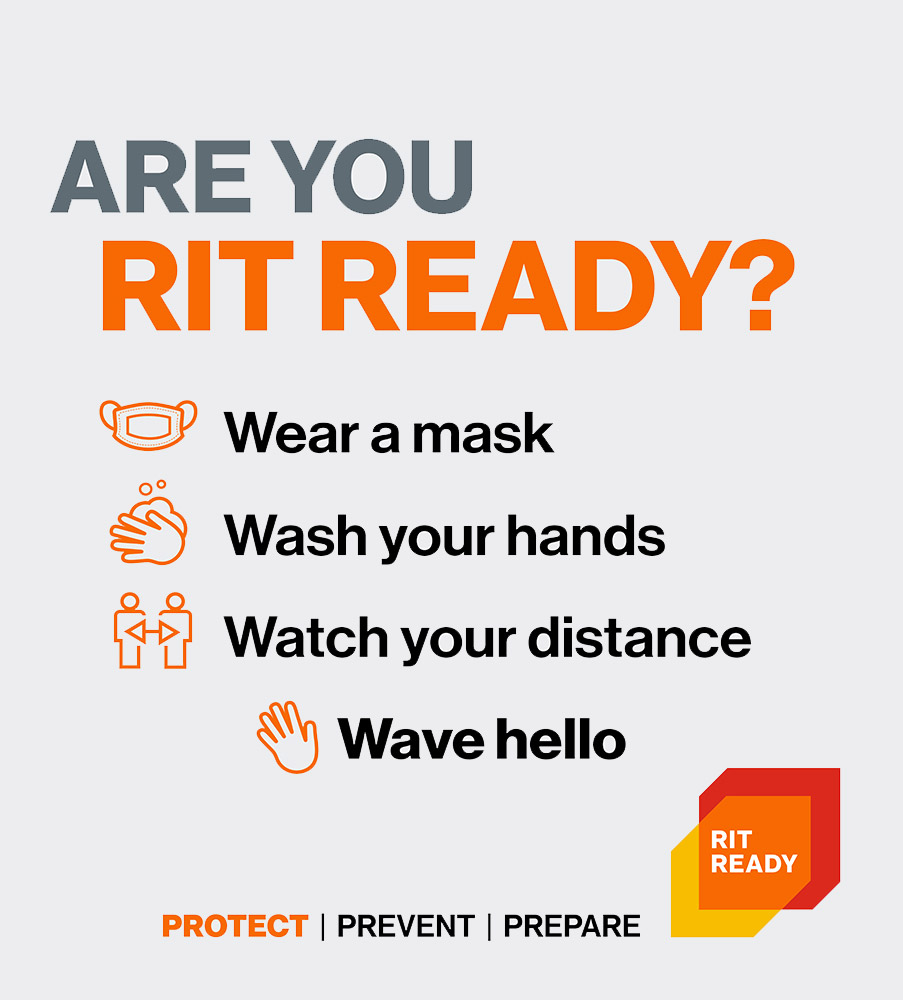 While learning may look and feel different this fall, many students are excited to resume on-campus activities after the spring semester was unexpectedly cut short.
Fourth-year graphic design student Brianna Young says she is "over the moon excited" about returning to campus. Young was studying abroad in Italy in the spring and had to quickly return to the United States when concerns over the spread of COVID-19 began in March. This semester, she is taking a mix of online and in-person classes.
"RIT is my second home," said Young, who is from Oxford, Conn. "I missed the friendly faces and the campus atmosphere, and I can't wait to see my favorite professors, like Mitch Goldstein and Keli DiRisio. Although I'm looking forward to being in class in-person, I'm also comfortable learning online, knowing that if I need help I can access campus resources like the Academic Success Center, the Writing Commons, and my professors."
Young is most looking forward to being face-to-face with her friends, even though it has to be from a safe distance.
"I'm keeping an open mind and not worrying too much," she added. "I believe that RIT wouldn't allow us back on campus unless they were prepared. I am trusting that everyone will be on the same page when it comes to adhering to protocols because we definitely don't want to shut down again. It's being a part of this community that makes it all worth it."
For more information on the preparations that have been made for fall semester, go to RIT Ready.  
Topics