Illustration program works with American Greetings on 'Valenstein' Day cards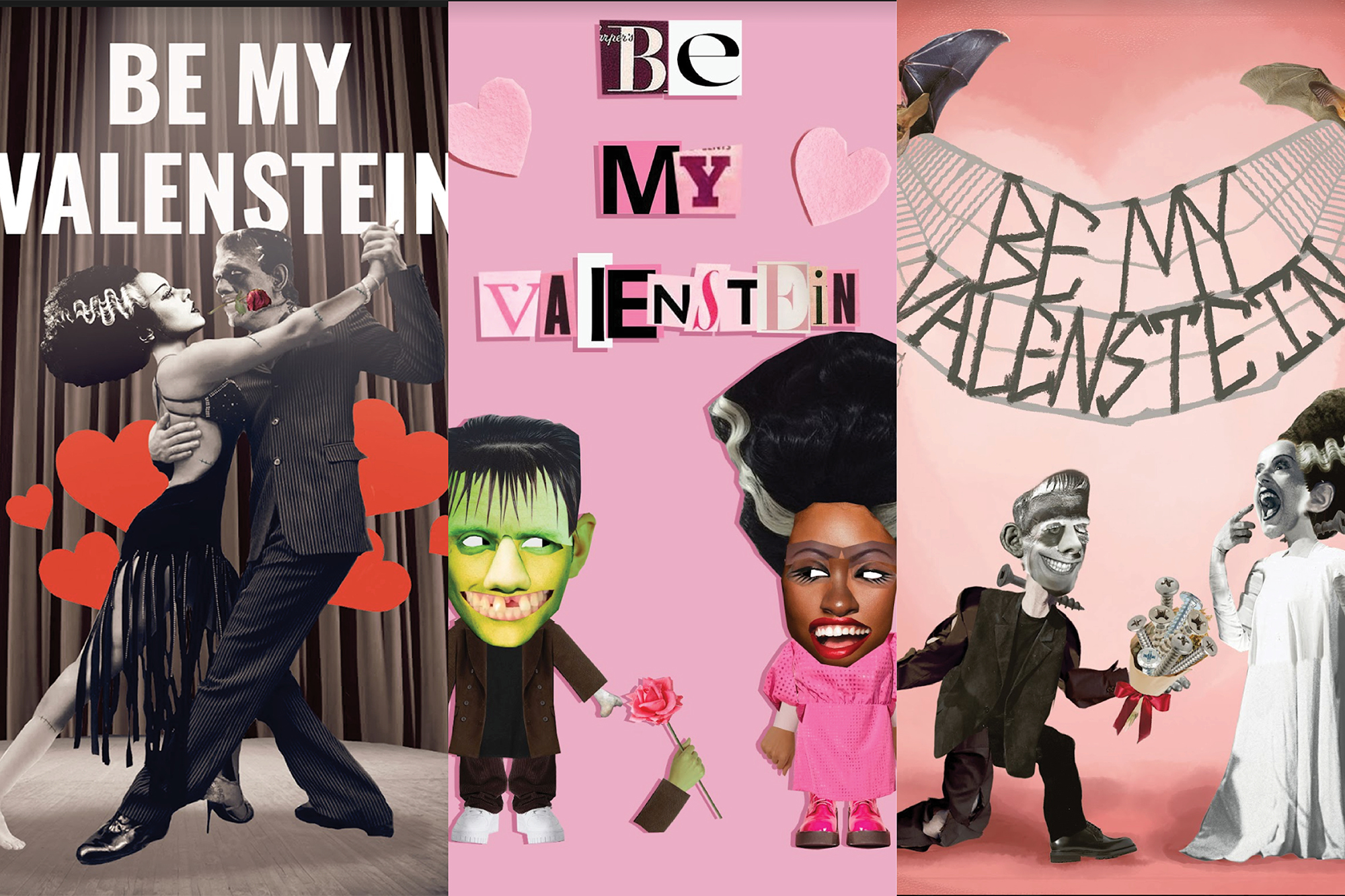 RIT's illustration program put a humorous spin on Valentine's Day this year with a greeting-card contest. 
Students in classes taught by Assistant Professor Jeff Harter and Assistant Professor Chad Grohman, undergraduate program director of illustration, were challenged to use photo-collage in illustrating their Frankenstein-inspired take on the holiday ("Valenstein" Day). 
The project was initiated by Harter, who invited a pair of art directors from American Greetings — Melissa Forman and Jim Rhinhelder — to provide feedback and select contest winners. Harter's vast experience in the industry included a stint working for American Greetings in its licensing, alternative humor and entertainment departments. While there, he helped develop the visual brand language and illustration styles of several greeting card lines.
Each student-made "Be My Valenstein" card required the inclusion of the Frankenstein and The Bride of Frankenstein characters originally created by Mary Shelley. The collaboration with American Greetings also led to an invitation for illustration students to apply for a summer internship with the greeting-card giant. 
Contest results:
First place - Hannah Hodgdon
American Greetings touted this design as the most marketable with its elegant feel and wide-ranging appeal.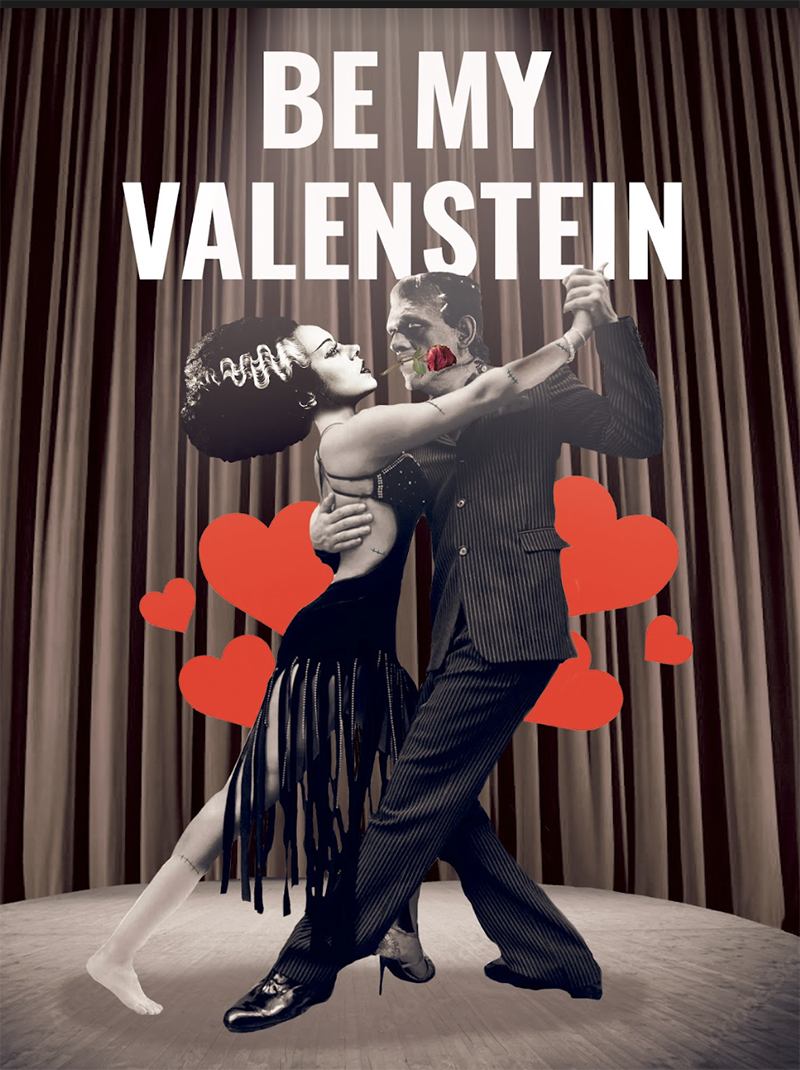 Hannah Hodgdon
Second place - Leah Chirico
Chirico's design received high marks for its creative humor and whimsy.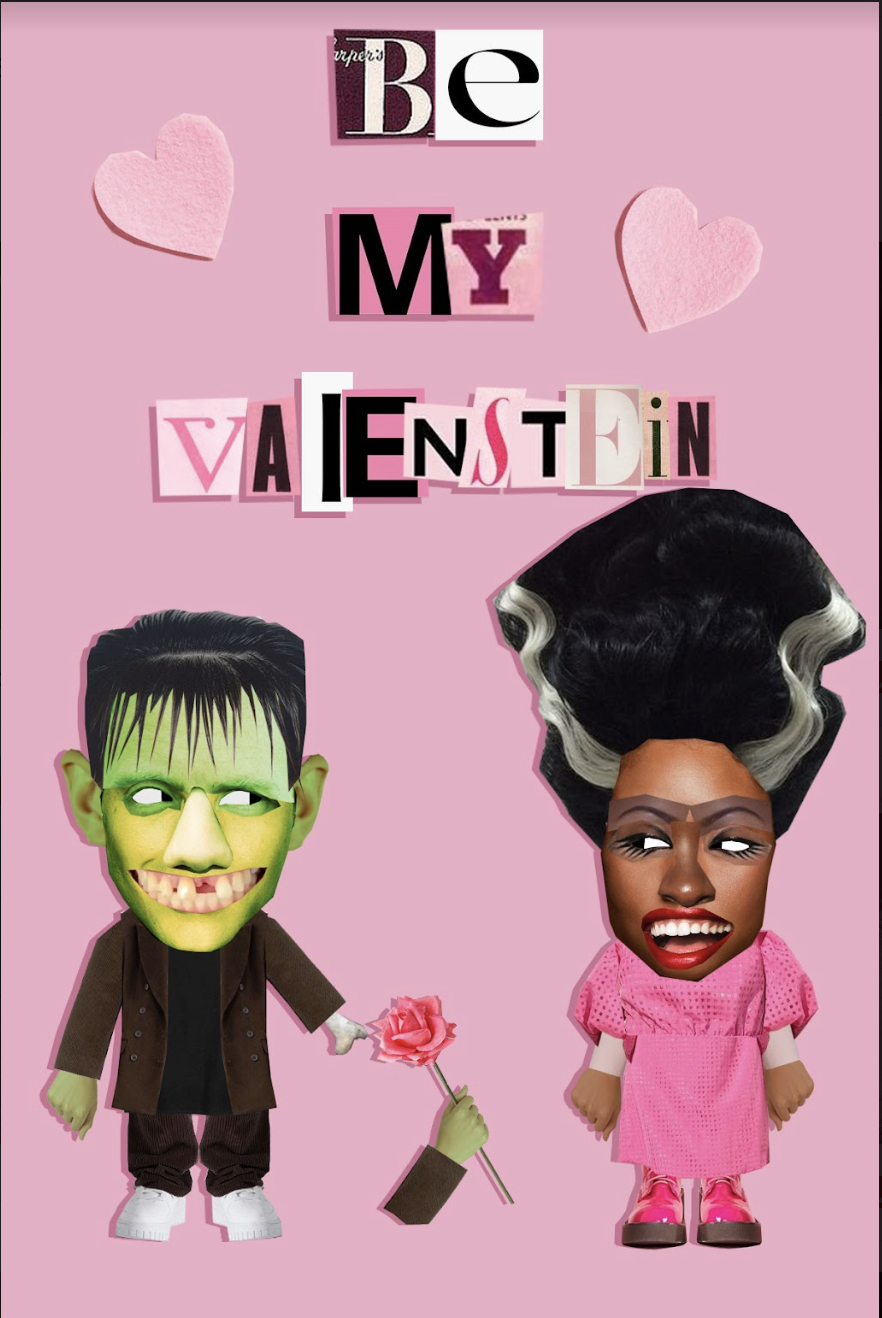 Leah Chirico
Third place - Katelyn McKillip
American Greetings complimented incorporating the lettering into the design and the supplemental elements.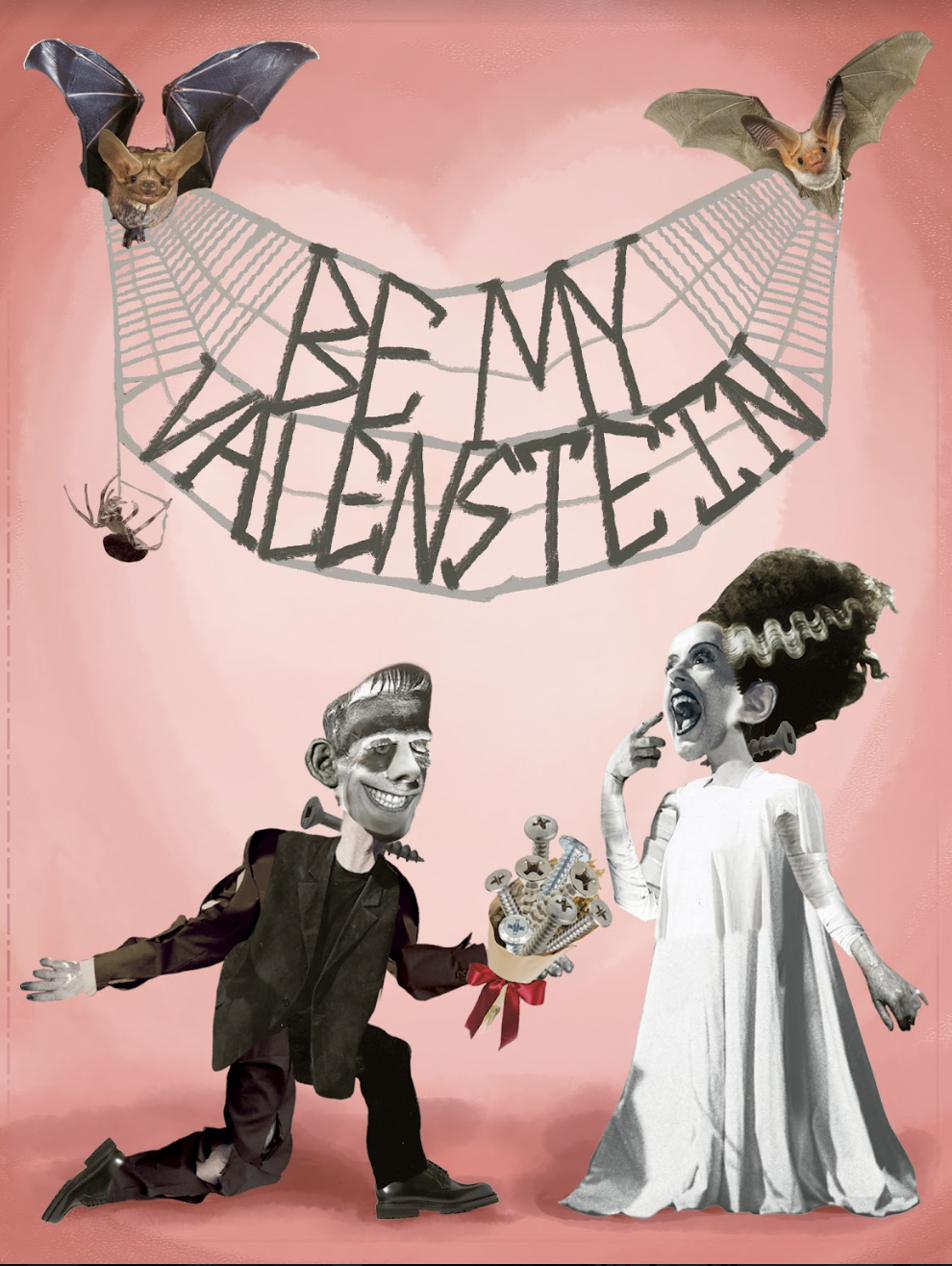 Katelyn McKillip
Runner-up - Calypso Kunkle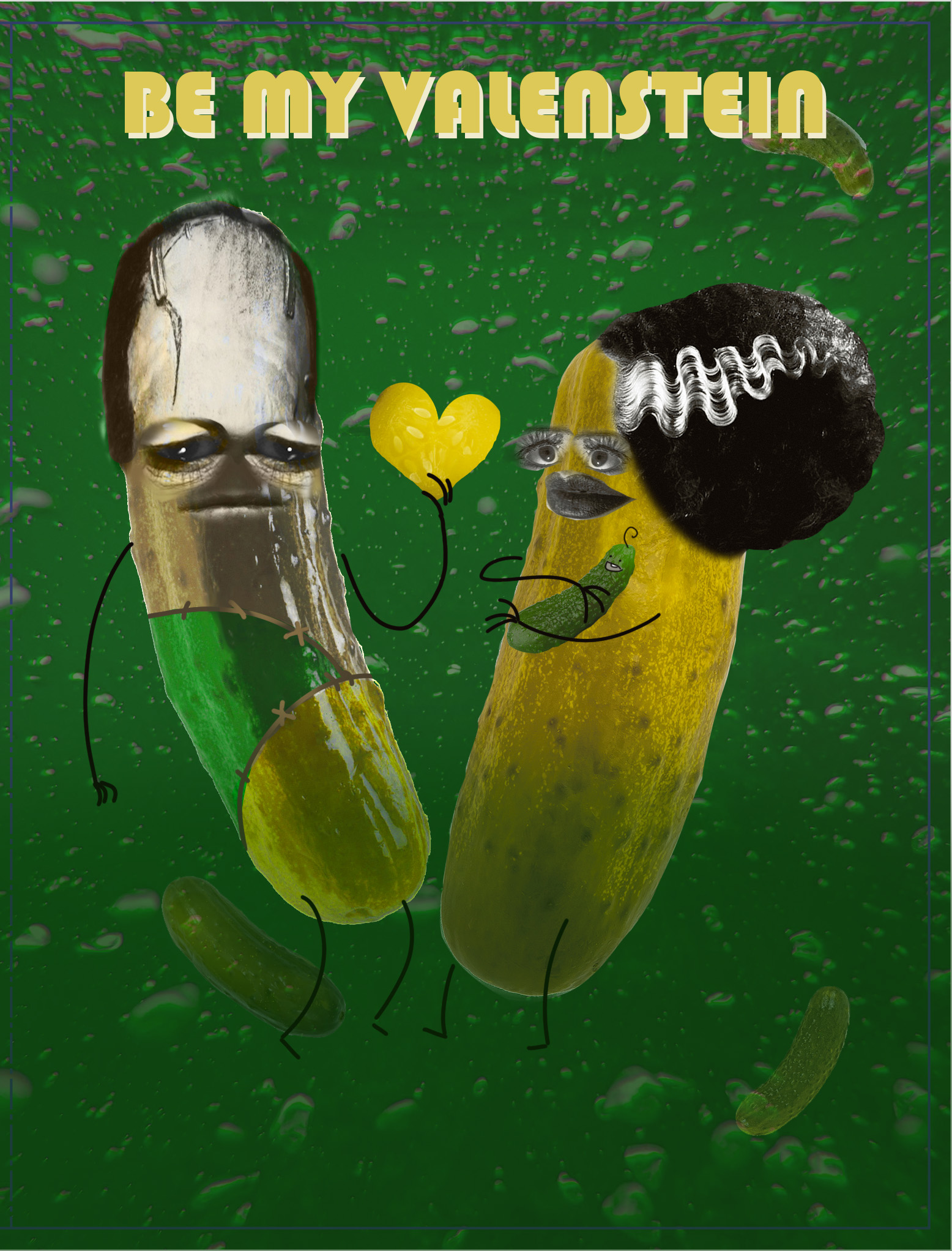 Calypso Kunkle
Runner-up - Juliana Falcon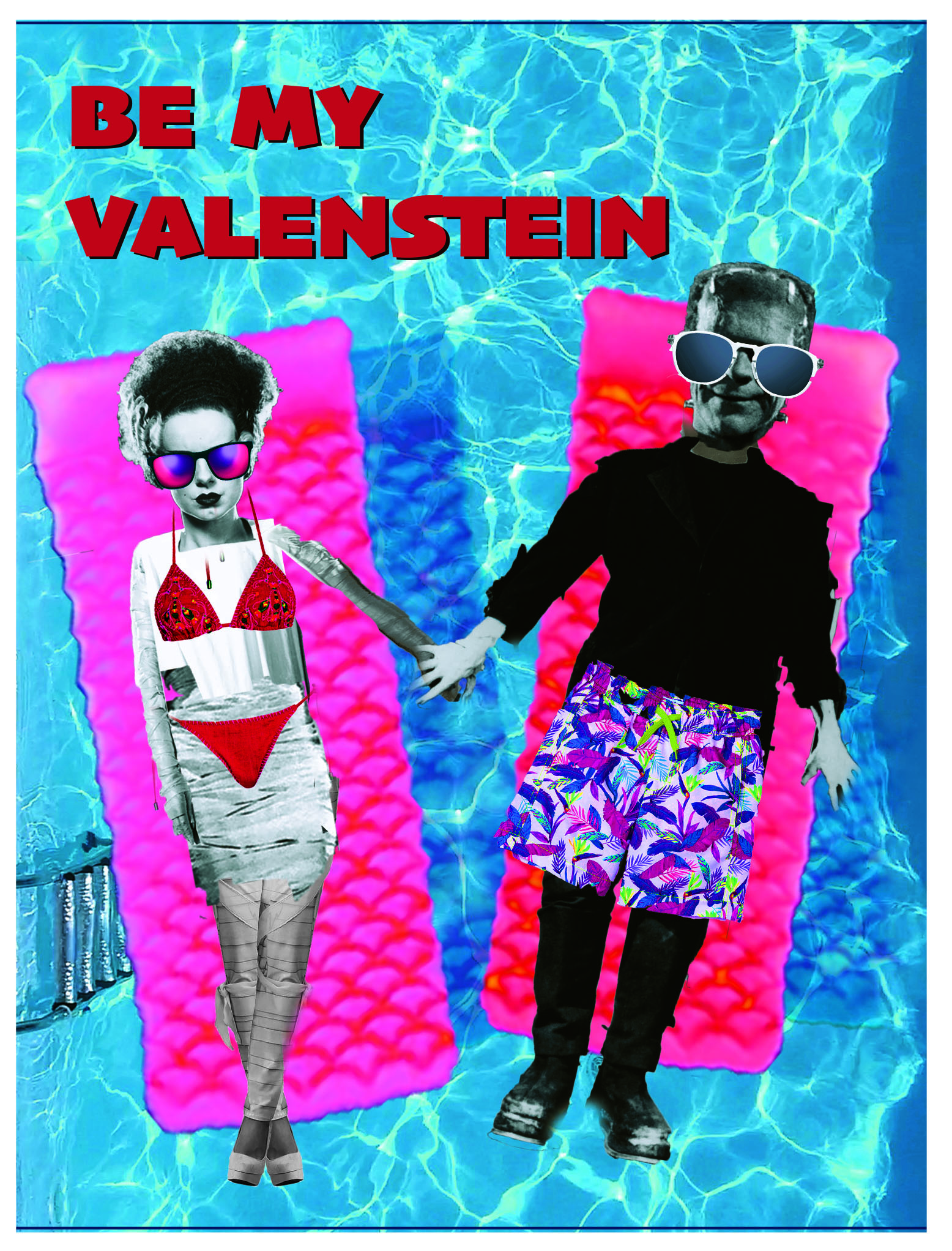 Juliana Falcon
Topics