Kodak print conference to feature College of Art and Design keynote speaker, project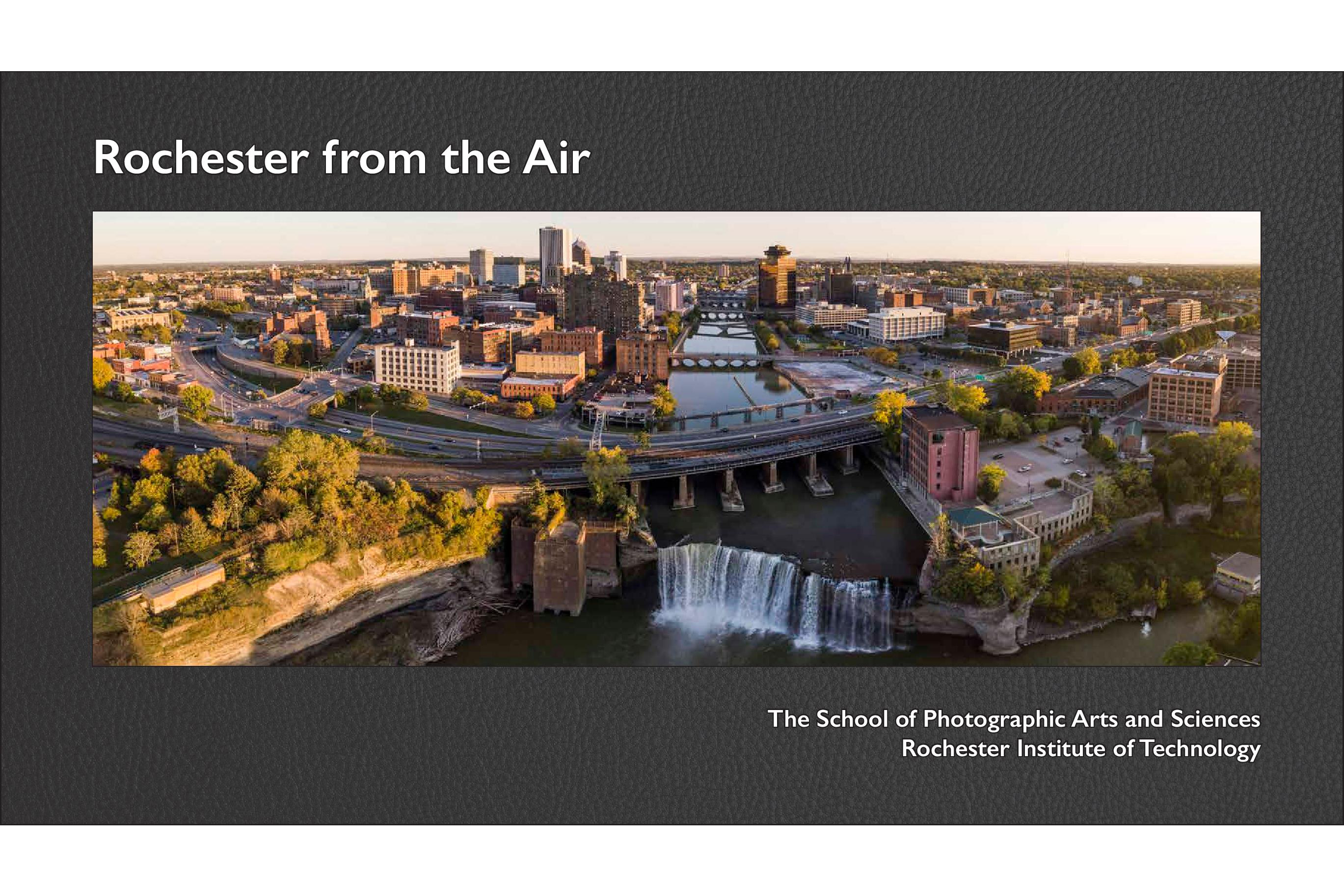 As Eastman Kodak Company prepares to host a print conference at its Rochester headquarters, Rochester Institute of Technology's College of Art and Design is gearing up for its role.
Frank Romano, world-renowned printing expert and RIT professor emeritus, is the scheduled keynote speaker at the technology company's first-ever "Taking Print Further," a two-day event revolving around today's print market trends and the future of the industry. Additionally, a photobook produced by RIT School of Photographic Arts and Sciences professor and visual media chair Frank Cost's Aerial Photography course will be distributed.
The event is slated for Feb. 28 to March 1 at Kodak Center, 200 West Ridge Rd., Rochester. It will feature speakers, panels and a technology fair showcasing new innovations.
Romano, who taught for years in RIT's School of Print Media (now School of Media Sciences), is scheduled to share his thoughts on the future of print from 6:45-7:15 p.m. on Feb. 28, according to the conference schedule.
A special deluxe edition of photobook Rochester from the Air will be printed by Kodak on one of its NexPress digital color presses and showcased at "Taking Print Further." The publication is a collection of drone-taken panoramic images of Rochester landmarks that Cost's class captured during the fall semester.
VIP customers at the conference will receive copies of the book on top of a set of posters of select panoramic photos from the publication.
An optional tour of RIT is available to attendees from 9 a.m.-noon on March 2, according to the schedule. To register for the conference, visit here.