RIT alumnus confirmed by Congress for Department of Defense position
David Honey appointed DOD undersecretary for research and engineering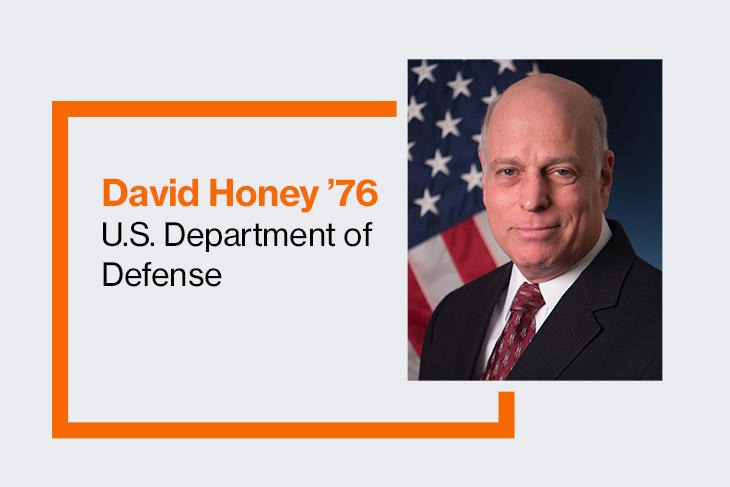 RIT alumnus David Honey '76 (photographic sciences) was recently appointed deputy undersecretary for research and engineering with the U.S. Department of Defense (DOD). Honey was nominated for the DOD position in August 2021 by President Joe Biden and confirmed this past month by Congress.
Currently a special assistant to the director of the Defense Advanced Projects Agency, familiarly referred to as DARPA, Honey will work with Heidi Shyu, the Defense Research and Engineering Undersecretary, overseeing defense investments in warfighting technology platforms, according to Congress.gov.
After receiving his undergraduate degree from RIT, he joined the U.S. Air Force, serving as a pilot. He retired with the rank of lieutenant colonel and transitioned to research and development in a variety of defense-related organizations.
While at DARPA, he held several leadership positions in addition to responsibilities as director of science and technology in the Office of the Director of National Intelligence and deputy assistant secretary of defense for research at the Pentagon. In this capacity, he was responsible for policy and oversight, bringing extensive experience in the fields of advanced sensors, communications, UAVs, adaptive signal processing, and undersea warfare technology and optoelectronics.
He received graduate degrees from the University of Arizona and the Air Force Institute of Technology, and a doctoral degree from Syracuse University.
Topics