Students design solutions for local nonprofit during EUREKA! workshop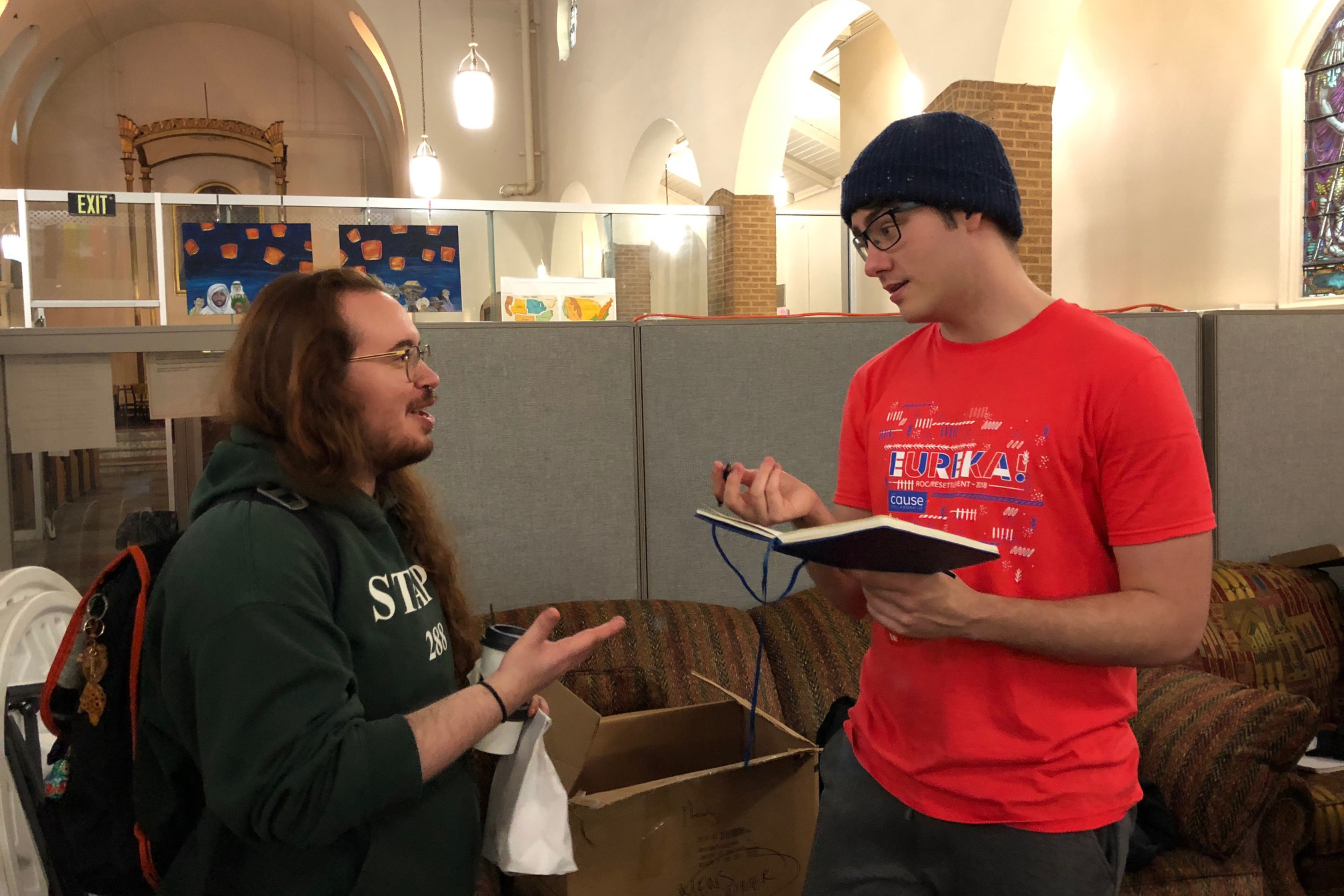 Students from disciplines across Rochester Institute of Technology collaborated to support the local refugee community for this year's EUREKA! design blitz. 
The annual interdisciplinary workshop sees student teams partner with a community organization to initiate social change. 
This year, students worked from Nov. 1-3 with Rochester Refugee Resettlement Services (RRRS) to design solutions for real-world challenges faced by the nonprofit organization. RRRS provides services and opportunities to ensure the assimilation of refugees in the area. Rochester marketing agency The Cause Collaborative also contributed to the workshop, equipping students with insight into design research. 
In all, there were 26 participants from graphic design, industrial design, new media design, mechanical engineering and visual communication design.
"EUREKA! is such a powerful event for participants and facilitators," said EUREKA! organizer Lorrie Frear, RIT professor of graphic design. "Reaching outside the campus to the Rochester community to use our design skills addressing community problems is a valuable experience for our students."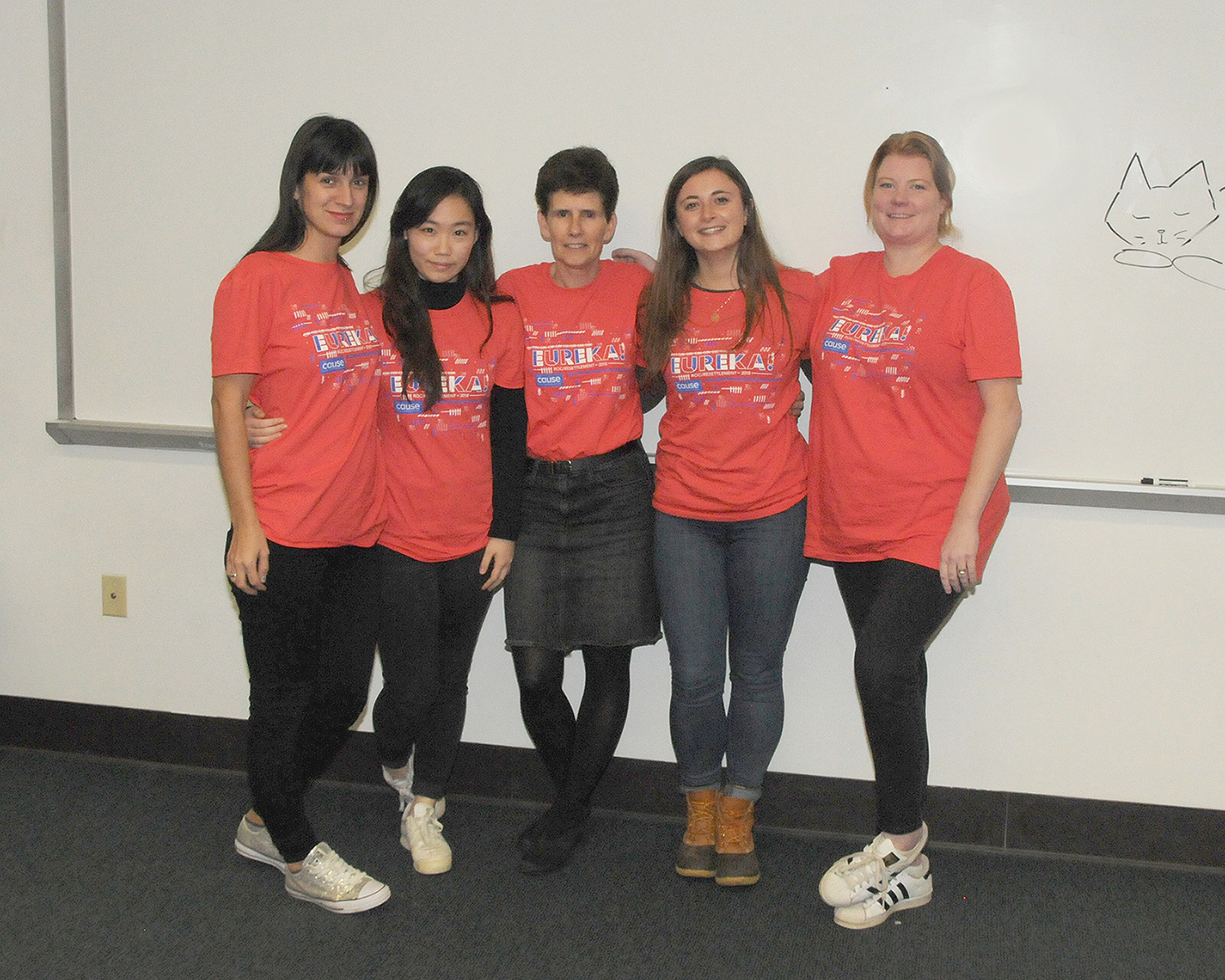 The project facilitators were all alumni of RIT's College of Art and Design, including lead facilitator Mike Kelly '17 (industrial design MFA). Kelly, an adjunct faculty in RIT's industrial design program, is the design and innovation lead at Rochester Refugee Resettlement Services and served as the client for the workshop. He delivered a lecture and educated students on RRRS' mission and its supply chain, processes and issues faced.
Kelly came away from the experience and final presentations impressed — to the point, he said, that he has already implemented three of the six projects at RRRS.
"The work was absolutely exceptional," said Kelly, who has participated in EUREKA! In some capacity the last four years. "The type of design that I teach is called immediate design for social good. And the purpose of EUREKA! is to get the students to develop a prototype that can immediately go into use, using little or no resources. The students completely nailed the brief."
The winning project was completed by Team Iris, comprised of Erica Boyd, Jingyu Cao, Nik Delgado, Tess Roberts and Brianna Young. They developed a new and innovative marking/organization system for RRRS' fabric that comes in the form of donated clothing. 
"They won because what they proposed was very simple, very elegant, and it addressed what was the hardest and most overwhelming project for me as a client, which was organizing my space," Kelly said. "They really went above and beyond."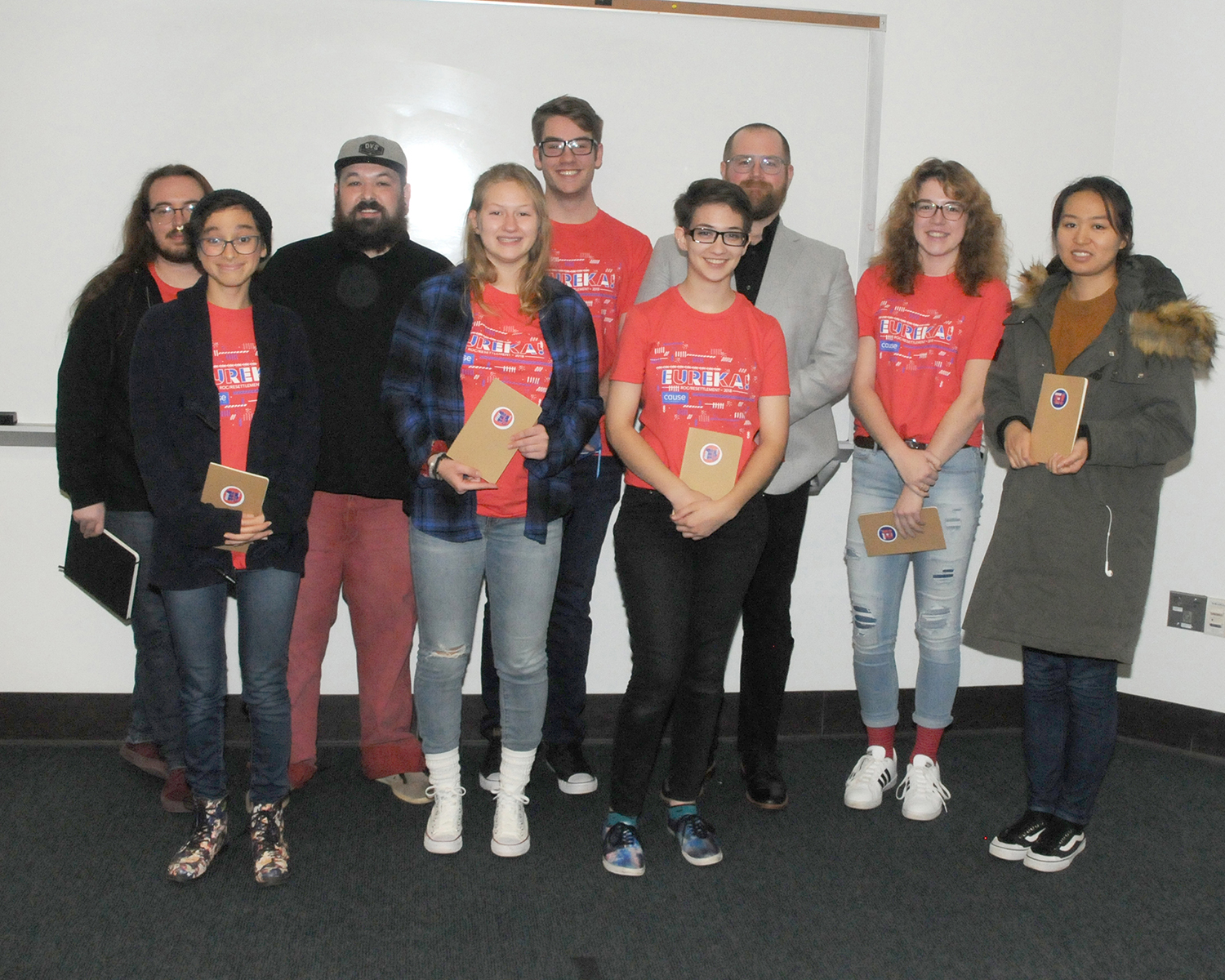 Kelly immediately put Team Iris' ideas into practice, along with two additional designs focused on the nonprofit's life skills training. They were:
• A scrunchy design Kelly said is a perfect project to use for teaching beginner sewing.
• A communication system in which painting parts of RRRS' sewing machines from various decades and manufacturers establishes a consistent education language. A companion handout helps teach English using the machine colors, while also teaching sewing.
"EURKEA! was an experience unlike any other I have had so far at RIT," said Young, a second-year graphic design student. "It was a chance to help and change my community for the better through design. Every moment with EUREKA! got me more and more excited for the next phase. I now have real-world experience under my belt, such as getting to know a nonprofit organization, having face-to-face meetings with a client to present ideas/get feedback, adapting to that feedback, and so much more. Gaining these skills prepared me for the future."
Other EUREKA! facilitators were Karley Allis '18 (graphic design), Dan Grinthal '18 (industrial design) and Shaemus Spencer '15 and '18 (illustration and visual communication design MFA), also an adjunct faculty in the College of Art and Design.
"What (EUREKA!) offers for the students is a chance to learn what community action means and to learn what social good means," Kelly said. "They came in and helped facilitate the work that (RRRS) does. It was fantastic."