WALL\THERAPY continues community impact with 10th anniversary festival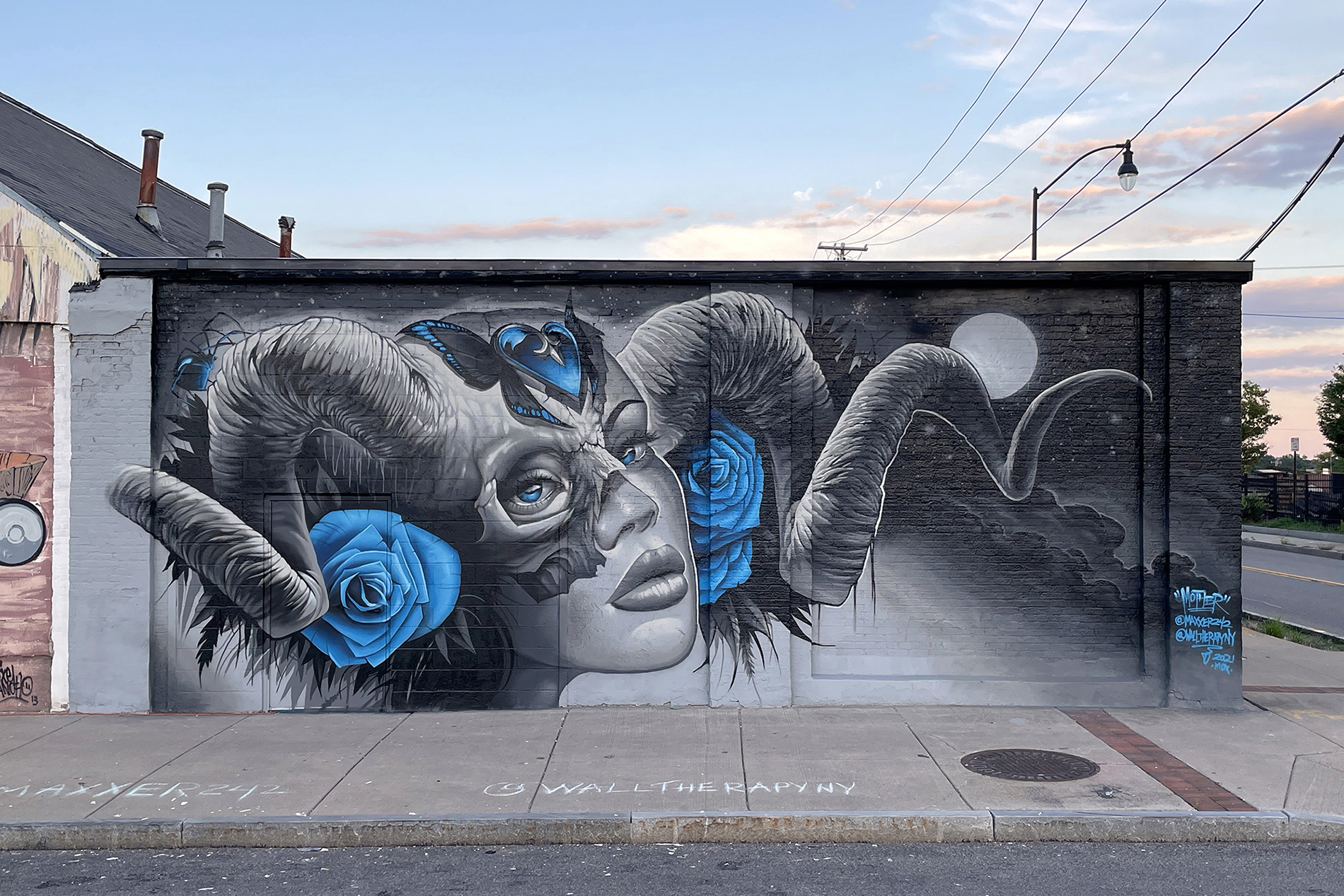 It's hard for Erich Lehman to look around and not see the impact.
For the last 10 years, he has played an integral role in reshaping the urban landscape of Rochester through WALL\THERAPY. One sprawling mural at a time, the art and community intervention project has stamped the city of Rochester with a spectacular showcase of free, accessible art. 
"For me, it's been life-changing," said Lehman '97 (electronic media publishing), '99 MS (crossmedia publishing), co-curator and lead organizer of WALL\THERAPY. "I look at my city very differently – how I interact with it. 
"It's been this enriching moment in life," he added. "And our hope is by putting artwork into the community, it improves everyone's life."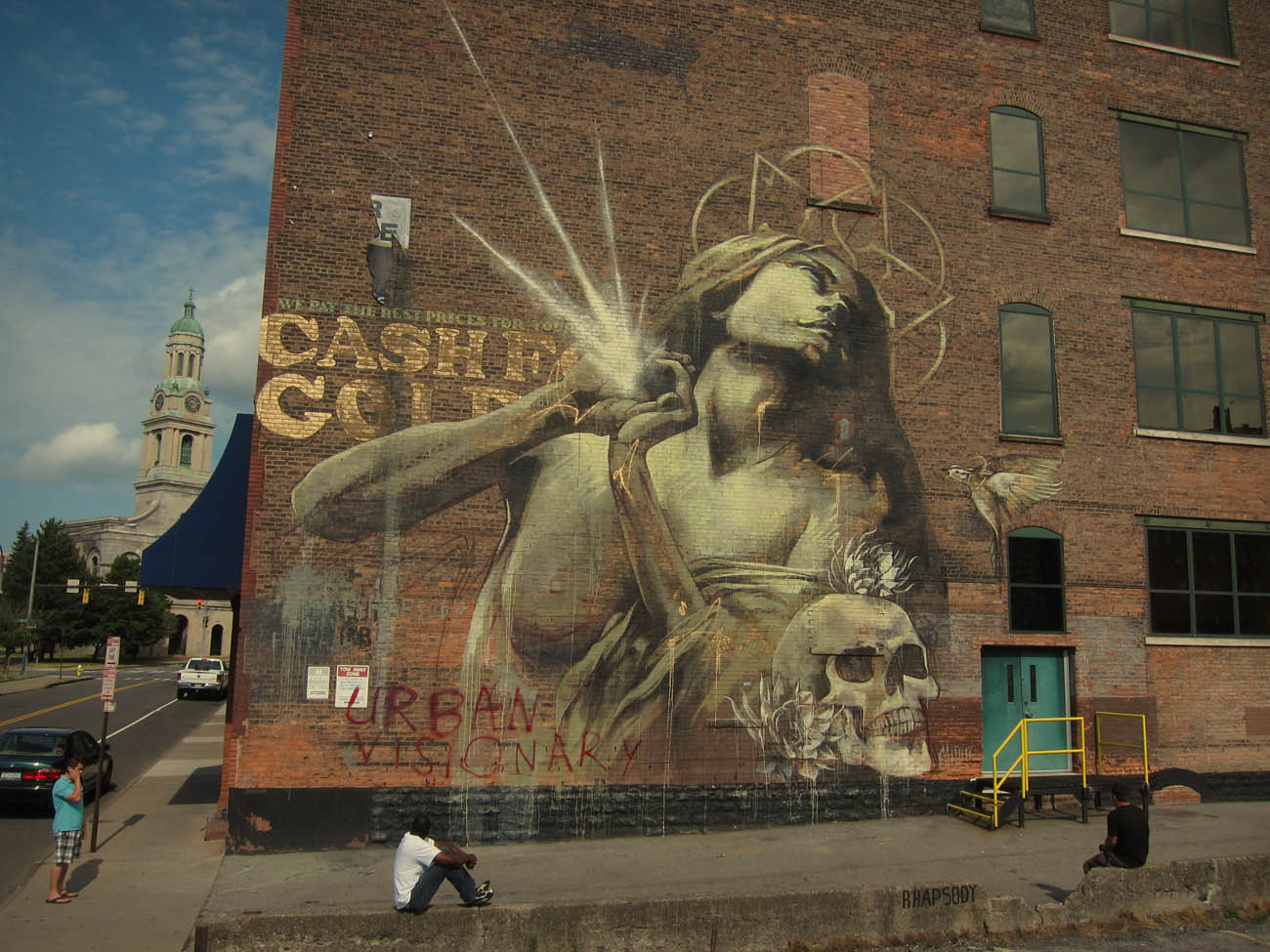 Photo by Martha Cooper
WALL\THERAPY's mark is noticeable in the striking presentation of stories-high murals by well-known local, national and international artists. Lehman can recount conversations with local residents who have lauded the ability of the murals to expose beauty in Rochester that previously went unnoticed.
"It's bringing awareness to your surroundings," Lehman said. "I'm a big proponent of art in people's lives."
This summer is the 10-year anniversary of WALL\THERAPY's run as an annual festival. From July 23-31, a dozen artists will combine to install 10 new murals, continuing an unwavering effort by organizers to transform buildings and neighborhoods with thoughtful, large-scale works. 
Once the final stroke of this year's festival is applied, WALL\THERAPY will have adorned buildings with 155 murals that collectively foster community and spread inspiration in all corners of the city. 
"Making human connection is as much a part of this project as putting a mural on a wall," said Lehman, also the systems administrator in RIT's College of Art and Design.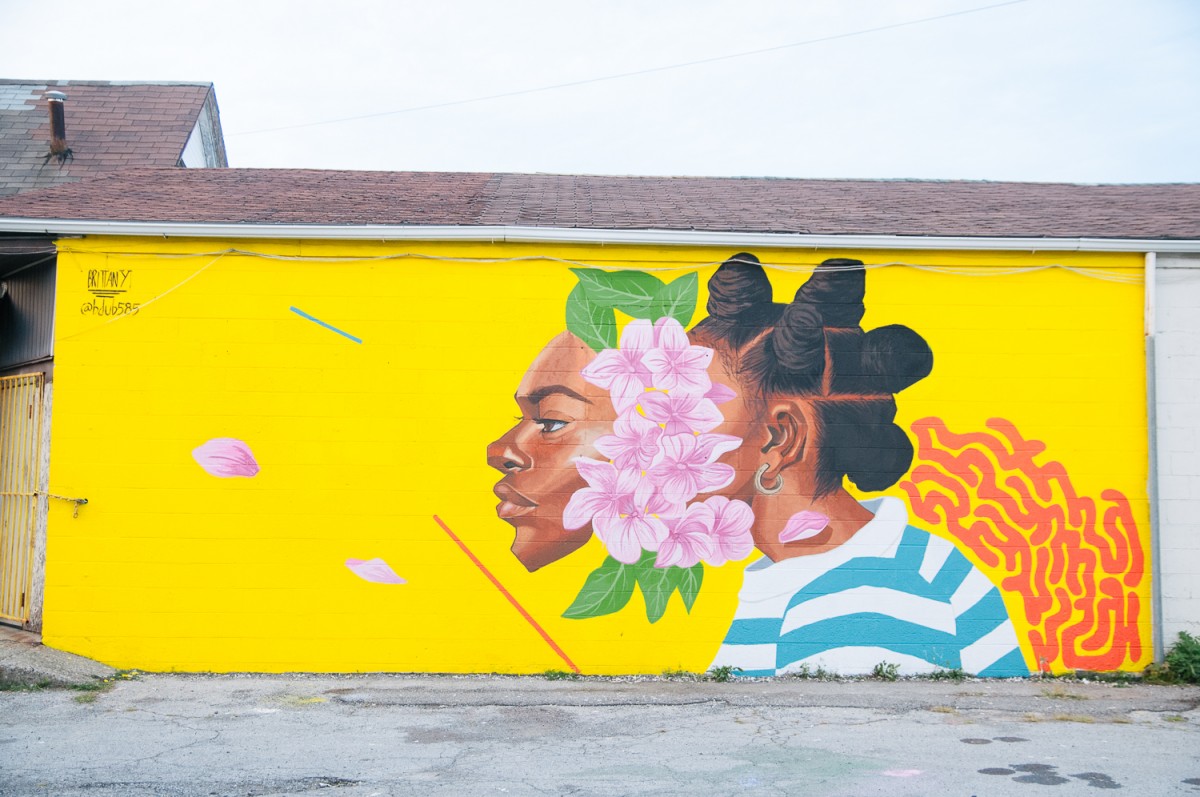 Photo by Jason Wilder
The muralists for this year's festival are: Nani Chacon, Ephraim Gebre, Conor Harrington, Sydney G. James, Jarus, Ian Kuali'i, Daniel Jesse Lewis, Elléna Lourens, Faring Purth, RIT School of Art Professor Luvon Sheppard, Keya Tama and Brittany Williams. 
This is also the final year of the weeklong festival format as the initiative shifts to a project-based approach for future mural installations. Founded by Dr. Ian Wilson in 2011, WALL\THERAPY is evolving in the way it makes a difference.
"While this is the last festival, we're surely not done with our work," Lehman said. "We just want to focus on some more intimate, smaller-scale projects that enable us to have more flexibility in what we do and how we do it."
Related: Lehman and others involved with WALL\THERAPY discuss the project on WXXI's Connections radio program >
The public is welcome to watch the mural artists in action and attend other festival programming — including a free screening of Martha: A Picture Story, a film detailing photojournalist Martha Cooper's influential documentation of street artists. The screening, which will be followed by a Q-and-A with Cooper, is set for 7:30 p.m. Tuesday, July 26, at The Little Theatre. Registration is required.
More information about festival programming can be found on the WALL\THERAPY website.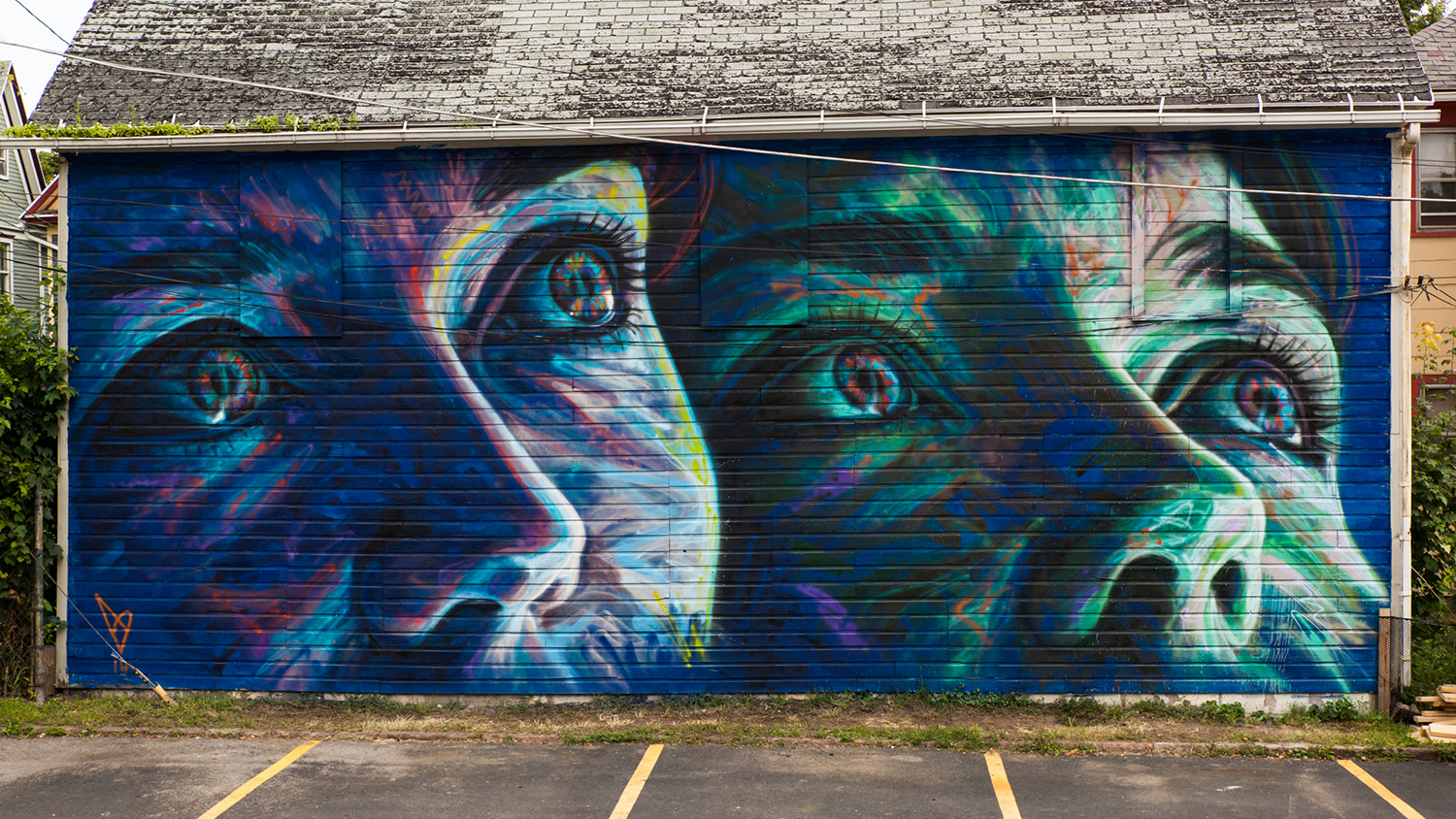 Over the years, several College of Art and Design alumni, faculty and staff have been involved in WALL\THERAPY as artists and volunteers. This year, Luvon Sheppard — the longtime RIT professor and legend in the local art scene — will team up with Ephraim Gebre to bring one of Sheppard's compositions to larger-than-life scale.
"I love that generational bridge," Lehman said. 
Sheppard's work with Gebre is a collaboration that befits WALL\THERAPY's roots. To Lehman, it's always been about human connection as much as the art. 
"One of my favorite things about doing WALL\THERAPY is being in the streets, talking to people and learning about my neighbors," Lehman said. "People of all stripes dig the murals. Mural art has this potential to be a unifier and to communicate across boundaries."
Topics