Ceramic Sculpture
February 10, 2020
Marian Draper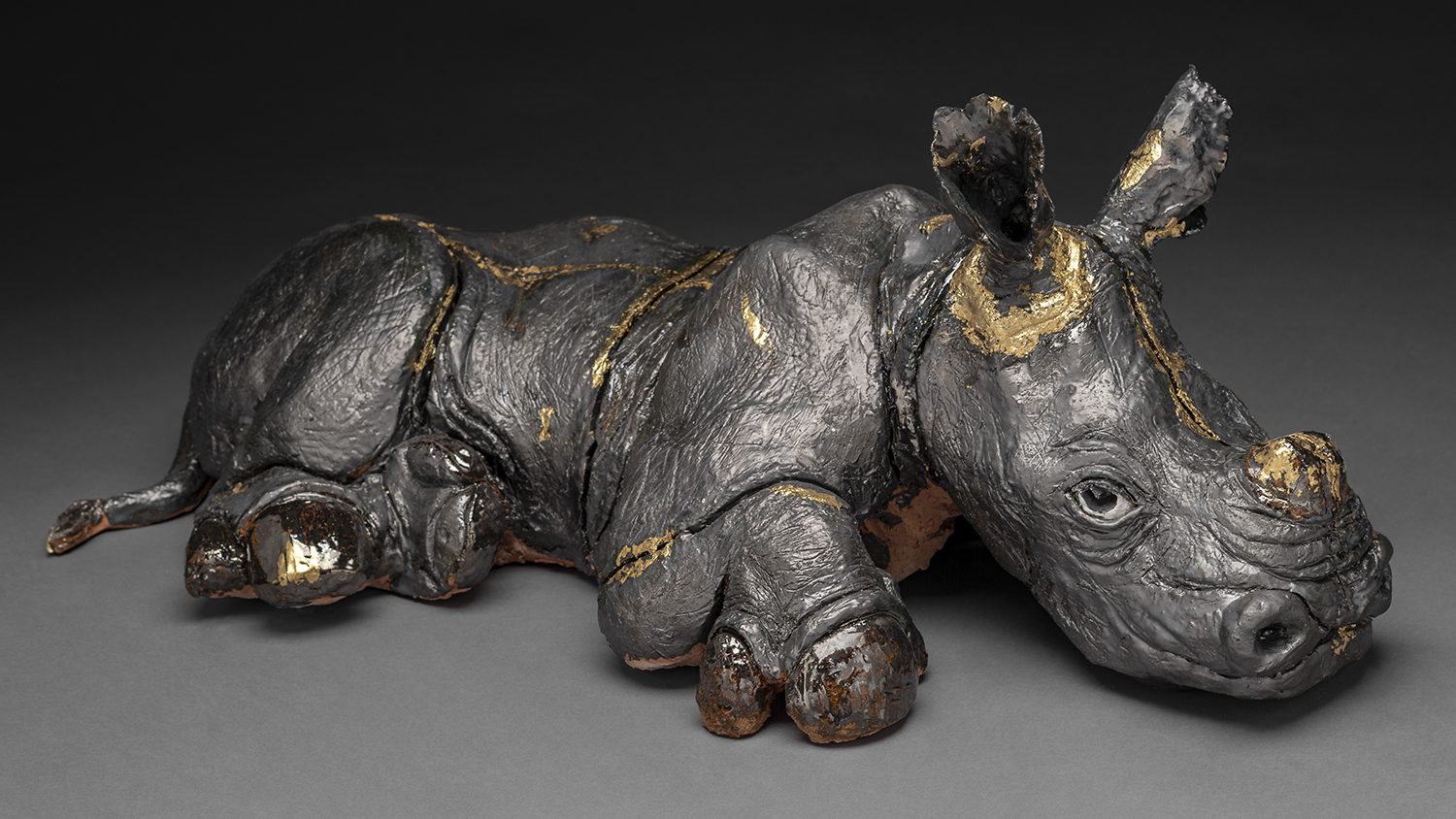 "Teddy" (above) 
"The rhinoceros I created is named Theodore, or Teddy for short," Draper said. "He is the result of a project that we did in the first semester of my sophomore year. My classmates and I took a trip to the zoo after reading Why Look at Animals by John Berger with our professor, Johanna Keefe, to appreciate animals for what they are and realize the domestication and objectification of the beautiful creatures that inhabit our Earth. After much consideration, I chose to sculpt a rhinoceros because of the interaction that I had with one at the zoo. The zoo rhino looked me in the eyes before scraping its horn on a post and for a brief moment, I had an understanding of what that animal was experiencing.
"Teddy is about the size of a baby rhino. I chose to sculpt a baby rather than an adult rhinoceros because there is a sort of innocence that can be found in infant animals that is sometimes lost in adults. I wanted to capture the innocence of the rhinoceros I saw at the zoo, which resulted in a baby rhino. I sculpted my rhino solid and then hollowed it out.  It was a process I had not previously done and it also gave me the ability to really shape the form the way I wanted it to be. For glaze application, I chose a satin black glaze to highlight the skin texture that I carved into the surface of Teddy. I then added gold leaf to the surface to highlight the cracks throughout the sculpture. I did this to expose the 'cracked' mentality of hunting endangered species. 
"Overall, Teddy was a huge step for me as an artist. Prior to this, I had never really done large-scale sculpture.  I learned a lot through this project and am grateful for the experience."
"Shale" (below)
"The Shale was the result of a prompt that our professor gave us at the beginning of the fall semester this year," Draper said. "We were asked to make a souvenir. I have ties to the Adirondacks and nature through trips and camps up north and so the souvenir I chose to create was my take on a rock cairn in the Adirondacks. I have seen many rock cairns while hiking and running in the Adirondacks. I started making a bunch of different types of rocks and the shale is the one that really stuck and captured the look I wanted.  
"The Shale is not one piece, but separate pieces that you have to balance each time you 'build it.' I chose to do this instead of making the structure one whole piece because I wanted the viewer to feel on edge about the precariousness of the piece. Balance is also needed for this piece to work, so I wanted the viewer to contemplate balance while looking at my shale cairn. The glaze is a shiny, metallic, gunmetal glaze. I chose it to highlight the crevices in the shale pieces and to reflect the light hitting it."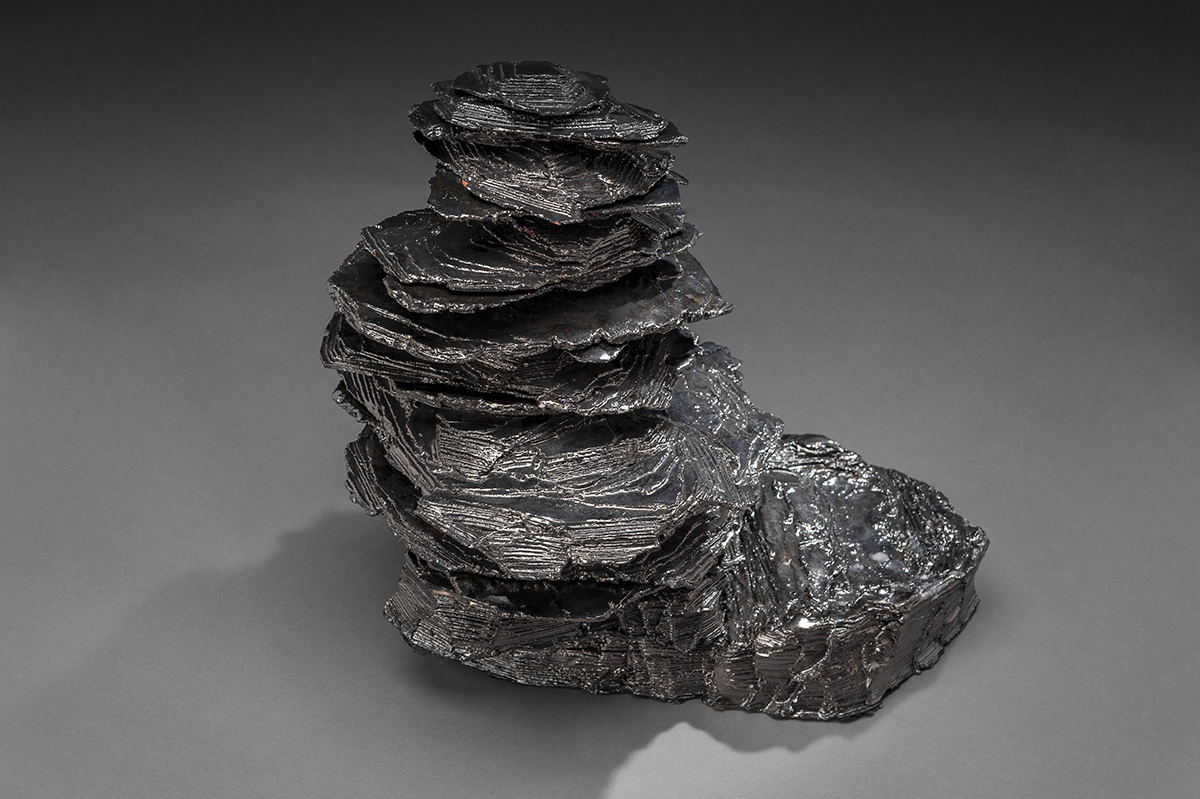 ---