Pipe Organ Design
November 20, 2020
Kelly Cleveland '21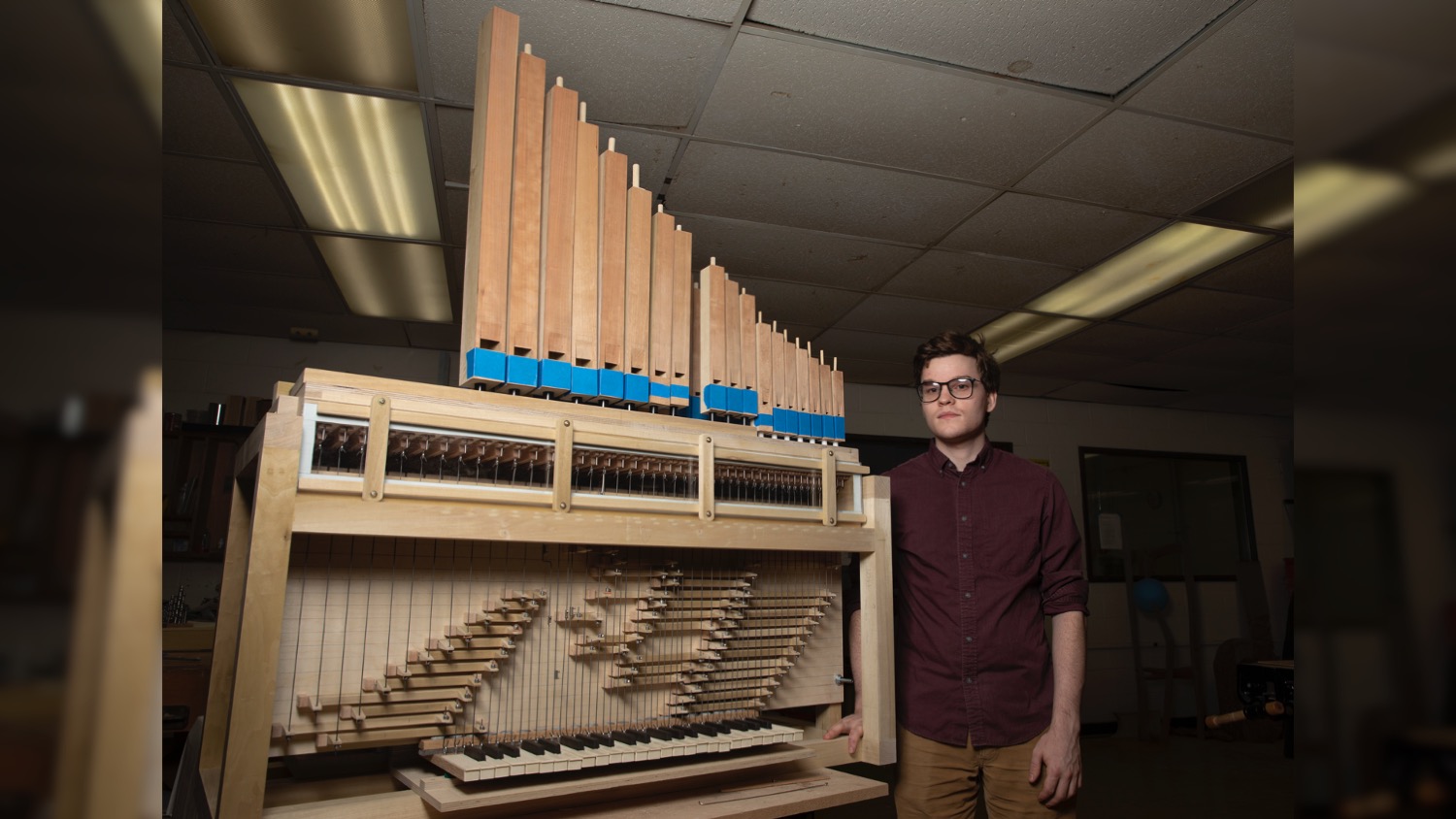 Crisp tones of 18th-century classical music have filled RIT's Furniture Design studios this fall. The source of the sweet melody is an awe-inspiring pipe organ being custom built by student Kelly Cleveland '21 (Furniture Design) for his capstone project.
"I tried to build a few organs in high school, and they were never quite how I wanted them to be," said Cleveland, from Ithaca, N.Y. "So to have kind of my last opportunity to have access to these facilities, I felt it was my best chance of being highly motivated to go ahead and build this organ."
Cleveland began the project this fall. He's paired his woodworking skills with research and knowledge of other materials and disciplines to create every component of the instrument — from 90 wooden pipes to the keys and their brass hinges to the sheepskin leather valves to the mechanical action connecting the keys and pipes.
His blending of woodworking, metalworking and engineering is coming together to create a crescendo that is hard to ignore, in both aesthetic and sound. On a given day, Cleveland can be heard playing his in-progress pipe organ in the studio. Often, the emitted sound is baroque music — a classical style popular in the 17th and 18th centuries that inspired the project. 
Much of the framework and mechanics of the organ, which stands more than 8 feet tall and 5 feet wide, are complete. The mechanical, functional parts are made of poplar, the keyboard is holly and ebony and the pipes are cherry. Cleveland will focus on the pipe organ's casework during the spring semester. 
The program being rooted in fine woodworking and design principles, Cleveland said, not only made RIT the perfect fit to execute his capstone project, but for all four years. 
"There is not really another program like this, where design and construction are so intermingled," Cleveland said. "I think having a comprehensive education in materiality is extremely important to being a good designer. It's a perfect balance.
"We're heavily design-focused and we get a lot of design education — working with CAD (computer-aided drawing) and hand-drawing and drafting skills and everything that goes along with designing furniture."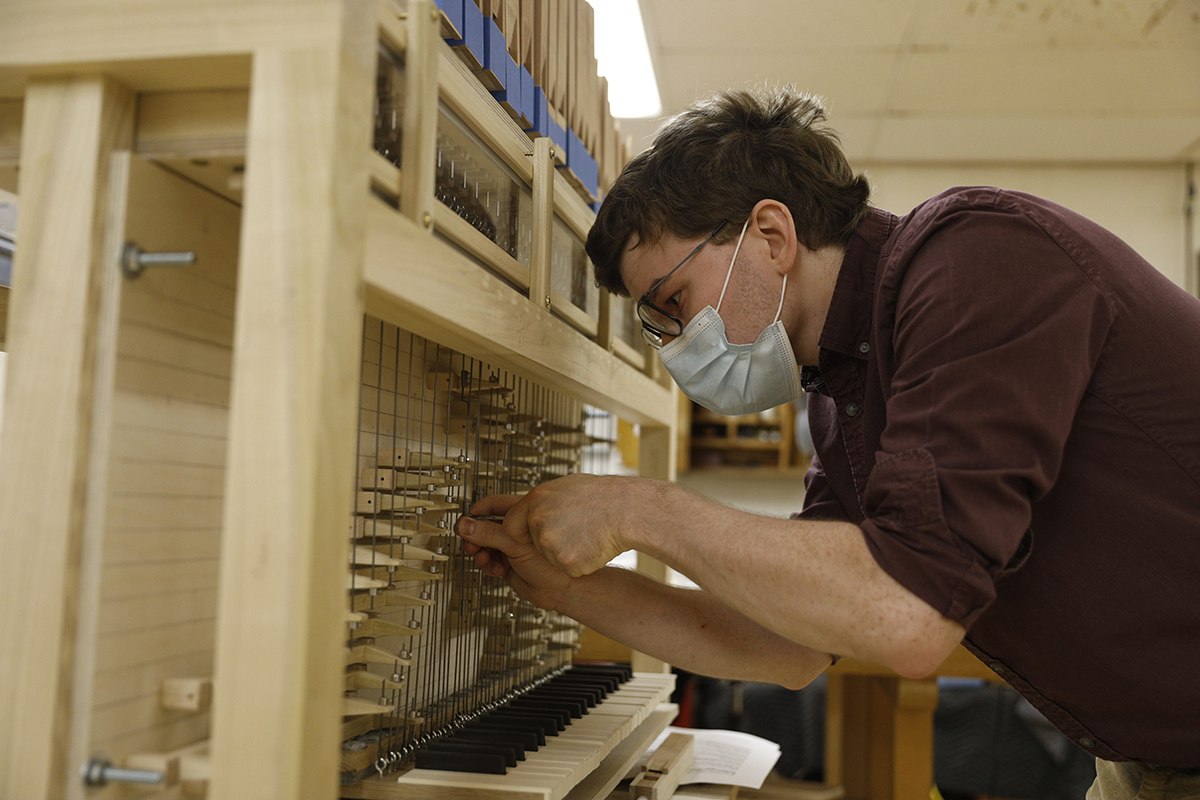 ---