January 23, 2020
by Avery Howe
Free Tax Return help? Building Resumes and Community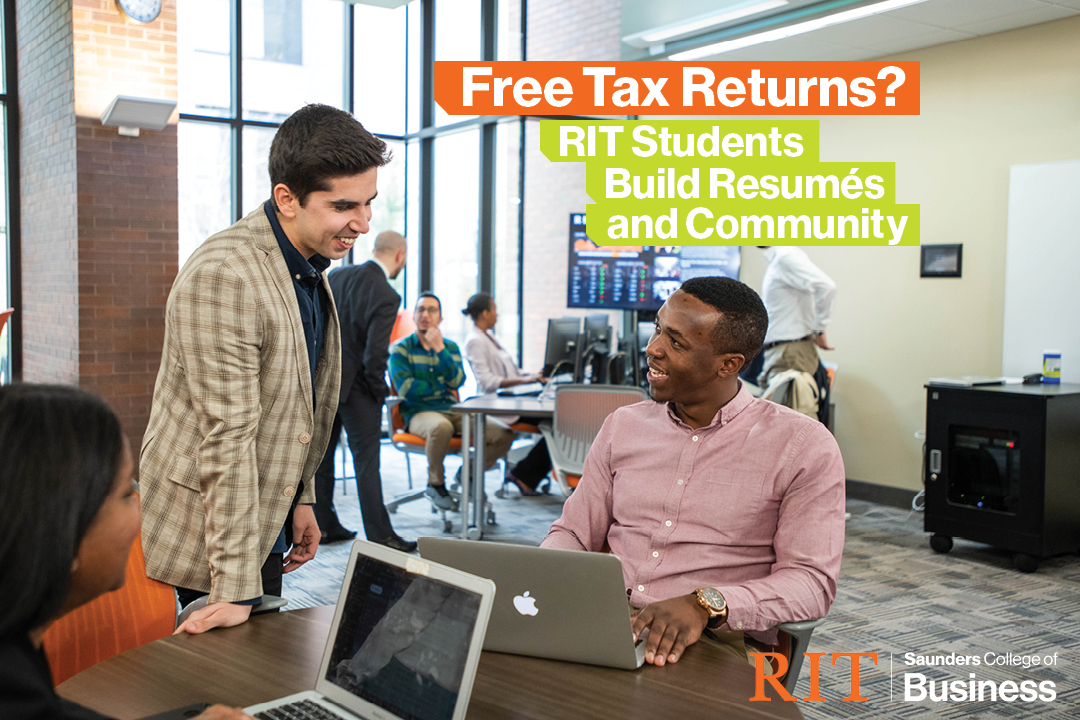 Saunders students are helping their community and gaining valuable business skills through the volunteer program Creating Assets, Savings and Hope (CASH). 
The CASH coalition is made up of over 40 organizations working to provide financial services to low-income families in Monroe County. CASH has helped over 155,000 families file their tax returns since its beginning in 2002. The organization offers an alternative to expensive financial services while encouraging asset building, offering credit counseling, and providing access to community resources.
Since 2016 CASH has had over 123 Rochester area college students complete 1,343 tax returns for families in need.
Cindy Wu, a third-year accounting student, is volunteering for CASH for the first time this year. "I was raised by a single mother who actually got annual help from CASH many years ago here in Rochester," said Wu. "I remember what the organization has done for my family and so there is a spot in my heart for them. I would love nothing more than to return to favor. Of course, I also see it as a valuable opportunity to gain experience as this directly relates to my major. I am going on a tax co-op in the spring, so it is even more beneficial to me." 
Students have the opportunity to work in many volunteer positions as front desk support, CASH advisors, and tax preparers. No accounting experience is needed to participate. Volunteers simply register with Volunteer Hub, complete the online training, and sign up for the shift(s) that they want.
CASH is looking for assistance with its Tax-A-Thon event February 8 and 9. Various other year-round site locations are also available for volunteering. Students looking to participate in the program should contact program manager Ellen Oberton for questions about the process or Philip Gelsomino for training manuals and study books.
Volunteering for CASH is one of the experiential learning opportunities available at Saunders. It helps to prepare accounting students and business students of all majors with the hands-on experiences that benefits them in the real world, as well as benefitting the community. Saunders offers a bachelor's, a master's, and an MBA in accounting with courses and learning opportunities designed to produce students that consistently exceed state and national CPA passing rates.