RIT/NTID alumni, student athletes to participate in Deaflympics in South America
Soccer, track, and distance standouts will compete in Caxias do Sul, Brazil starting May 1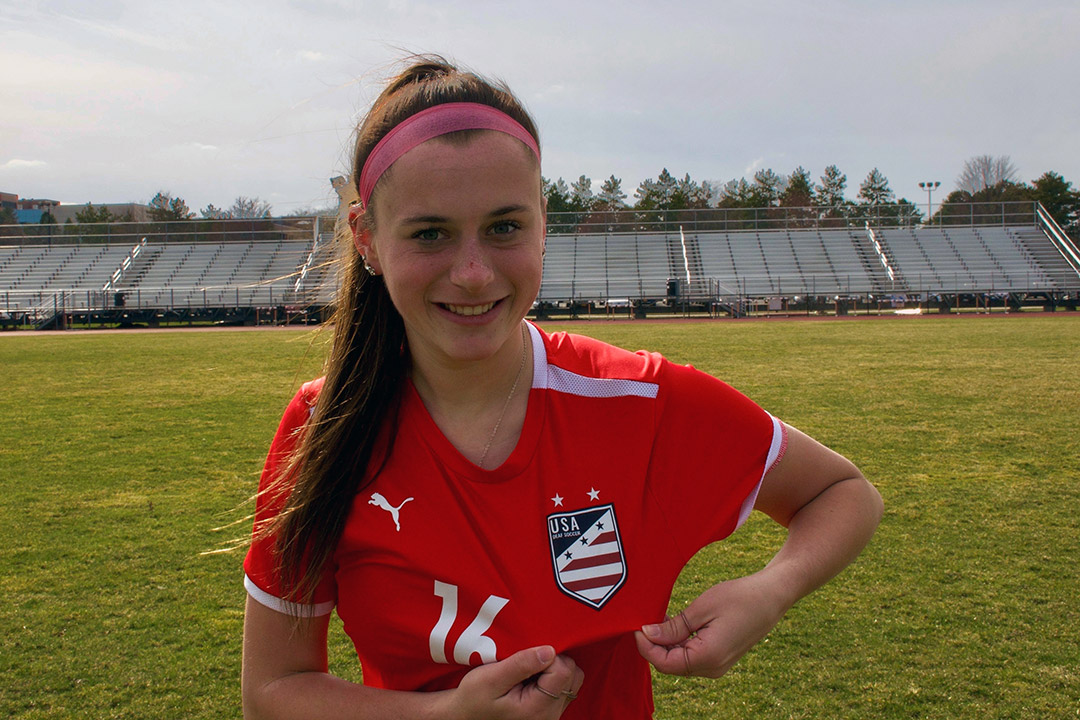 Three RIT/NTID alumni and one current student-athlete will travel to Caxias do Sul, Brazil, to participate in the 24th Summer Deaflympics, May 1-15. The Summer Deaflympics takes place every four years and is the oldest multi-sport event after the Olympic Games. This year marks the first time the Deaflympics will be held in South America.
Participating RIT-affiliated athletes are: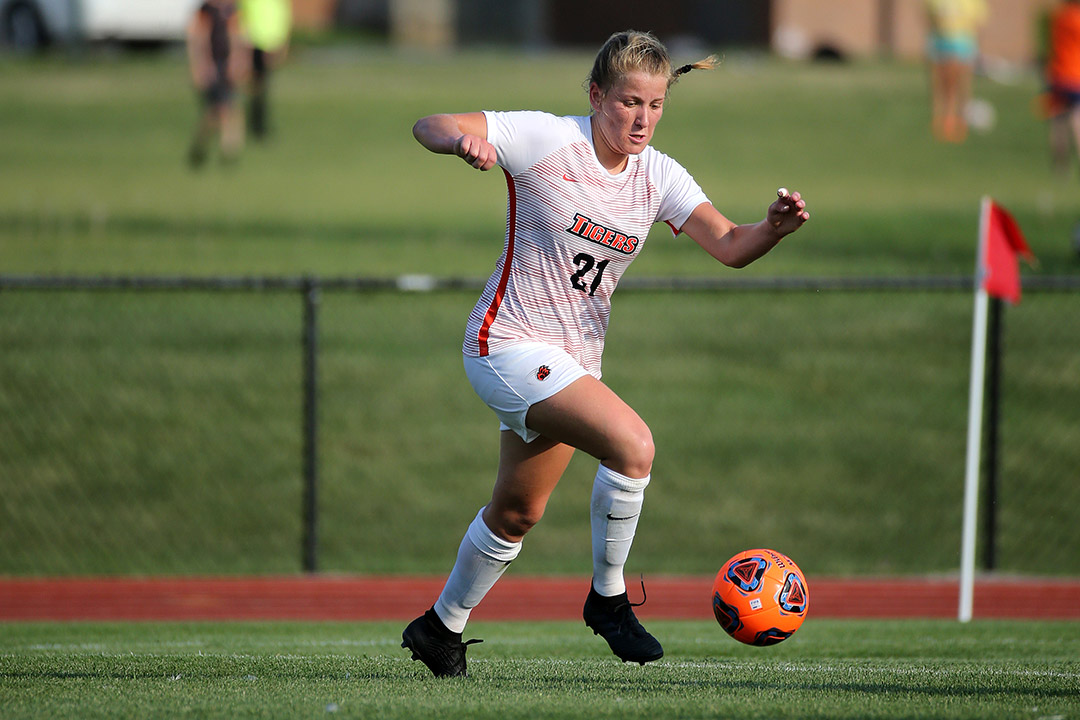 RIT Athletic Communications
Mia White (soccer). White '20 (management) is a former forward/midfielder and co-captain of the RIT women's soccer team. She was named Liberty League Player of the Year in 2019 and garnered First Team All-Liberty League honors, was a First Team United Soccer Coaches All-New York Region selection, finished third on the team and tied for third in the Liberty League in points, and led the Liberty League in assists. White started all 18 games for RIT and logged 1,125 minutes of playing time.
Krystyna Miller (soccer). Miller is a forward, from Plainville High School, Plainville, Conn. Miller is a first-year student majoring in business technology at RIT/NTID and is a member of the RIT women's soccer club. She participated in the DCSAA All-Stars soccer game in 2019.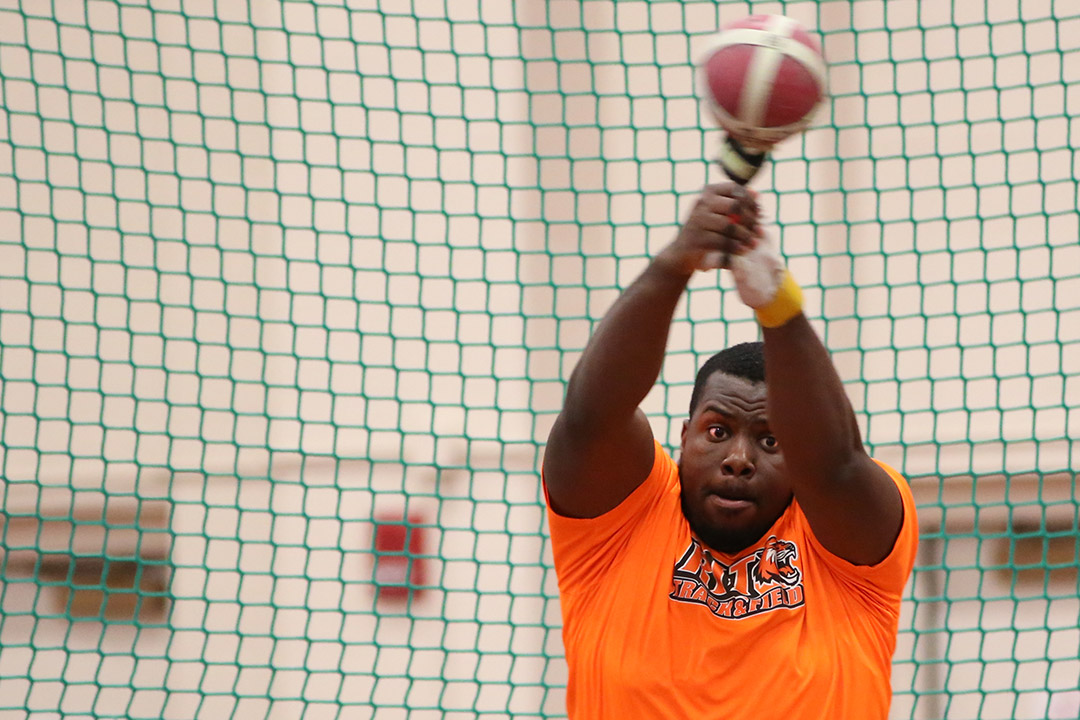 Matteo Bracco
Ethan Ettienne (track). Ettienne '18 AAS (accounting technology) participated in hammer throw, discus, and shot put events during the indoor and outdoor seasons. He set career bests in the weight throw (16.46 meters), hammer throw (48.27 meters), discus (32.55 meters), and shot put (12.11 meters), and finished in the top 10 at 13 meets, placing fifth in hammer throw at the Outdoor Liberty League Championship and third in weight throw at the Indoor Liberty League Championship.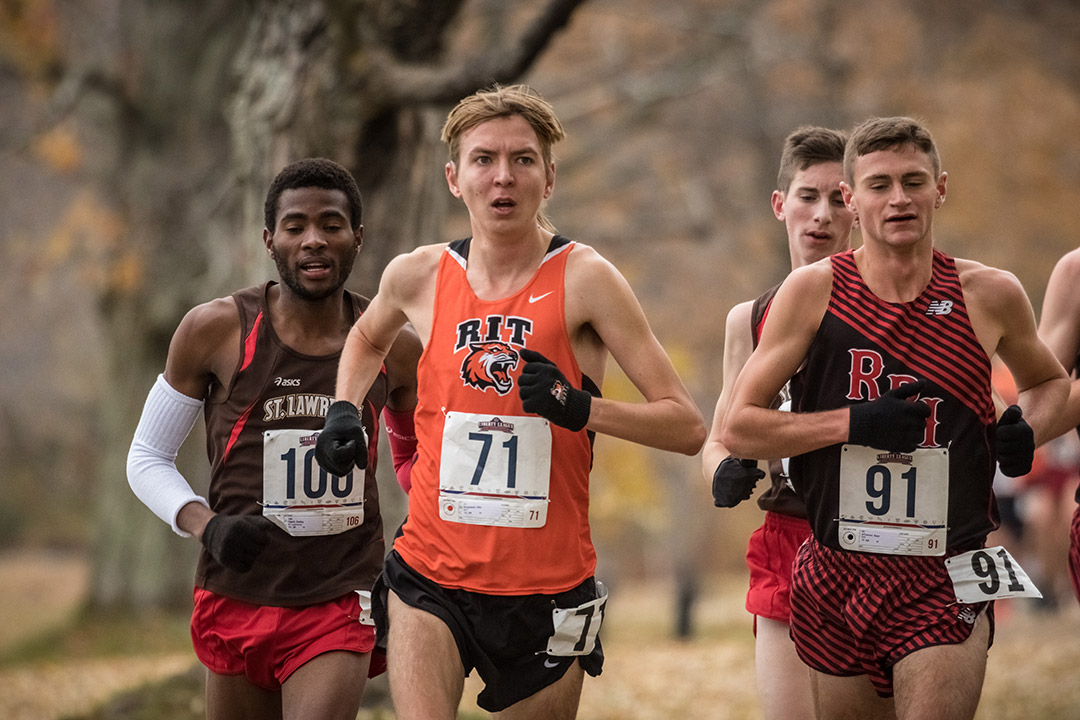 Schuyler Meyer
Otto Kingstedt (distance). Competing in the Deaflympics for Sweden, Kingstedt '19 AAS (graphic design), who is from Stockholm, competed in multiple long-distance events during the indoor and outdoor season. He set a career record in the mile (4:29.79), won the 10,000-meters at the Outdoor Liberty League Championship, took first in the 10,000-meters at the Atlantic Region Track and Field Outdoor Championship, and had six top-three finishes. He also won the 3,000-meter race at the Cornell Kane Invitational. Kingstedt earned Google Cloud/CoSIDA Academic All-Region honors, garnered United States Track and Field and Cross Country Coaches Association All-Academic honors, and was named to the Liberty League All-Academic Team for maintaining a 3.30 grade point average.
According to the website, the Deaflympics is an international multi-sport event, organized by the International Committee of Sports for the Deaf (ICSD). The first games, held in Paris in 1924, were the first sporting event for people with special needs, pre-dating the Special Olympics.
The organizing committee expects 4,500 deaf athletes and teams from more than 100 countries to participate in the two-week event.
Follow RIT/NTID on Facebook and Twitter for updates on the athletes during the games.
Topics