May 1, 2020
by Avery Howe
Saunders ESD Honorary Society Inducts Five New Members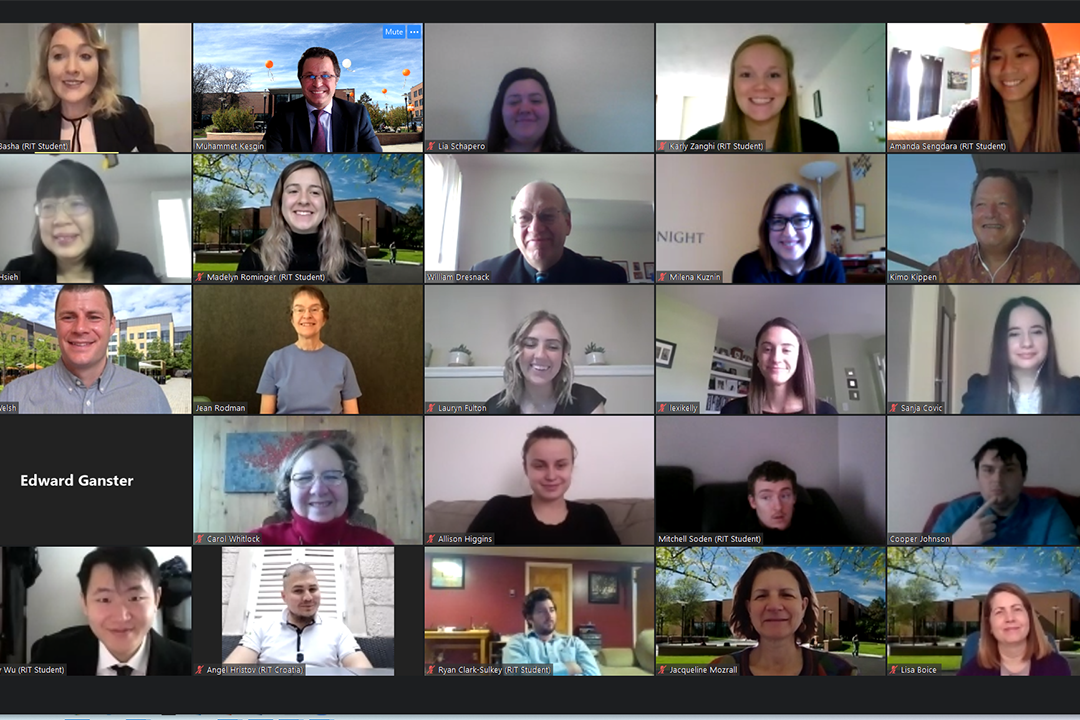 The international honorary chapter Eta Sigma Delta (ESD) recognized the hard work of five Saunders Hospitality students this week. These students exemplified the four honor pillars that the ESD is built upon: Excellence, Leadership, Creativity, Service, and Ethics.
New members Lauryn Fulton, Alexandra Kelly, Amanda Sengdara, Jeremy Wu, and Karly Kanghi were inducted on April 22 via a virtual platform.
Lauryn Fulton is a third year Hospitality and Tourism Management student with the hopes of working in corporate hotel financial operations. She is also a member of Hospitality Financial and Technology Professionals (HFTP) and the Zeta Tau Alpha Fraternity.
Alexandra Kelly is a senior and second year inductee and member of the Delta Sigma Pi Professional Fraternity. She has also served as American Hotel and Lodging Association (AHLA) Secretary and Treasurer while working at a Saunders, providing critical support to operations as an event assistant. Her goals include corporate event and festival planning.
Third year Amanda Sengdara is a brother of Delta Sigma Pi Epsilon Lambda and Lao Upstate New York representative. She plans to work for a hospitality firm.
Jeremy Wu is also a third year student at Saunders. He has served as Vice President of HFTP and Guest Service Associate at Gunther & Associates. He hopes to start his own company, either as a CEO for property management or a casino and gaming organization.
Third year Karly Kanghi has served as Vice President of AHLA and works at the Courtyard Marriott in Rochester. Someday she hopes to work in operations management somewhere in the south.
Saunders is proud to recognize each of these new inductees and their accomplishments both within the College of Business and the business world. As members of the Saunders ESD Chapter, they have shown their dedication to their futures as well as the Hospitality and Tourism Management Program.
Topics