November 11, 2020
by Avery Howe
The World at Your Fingertips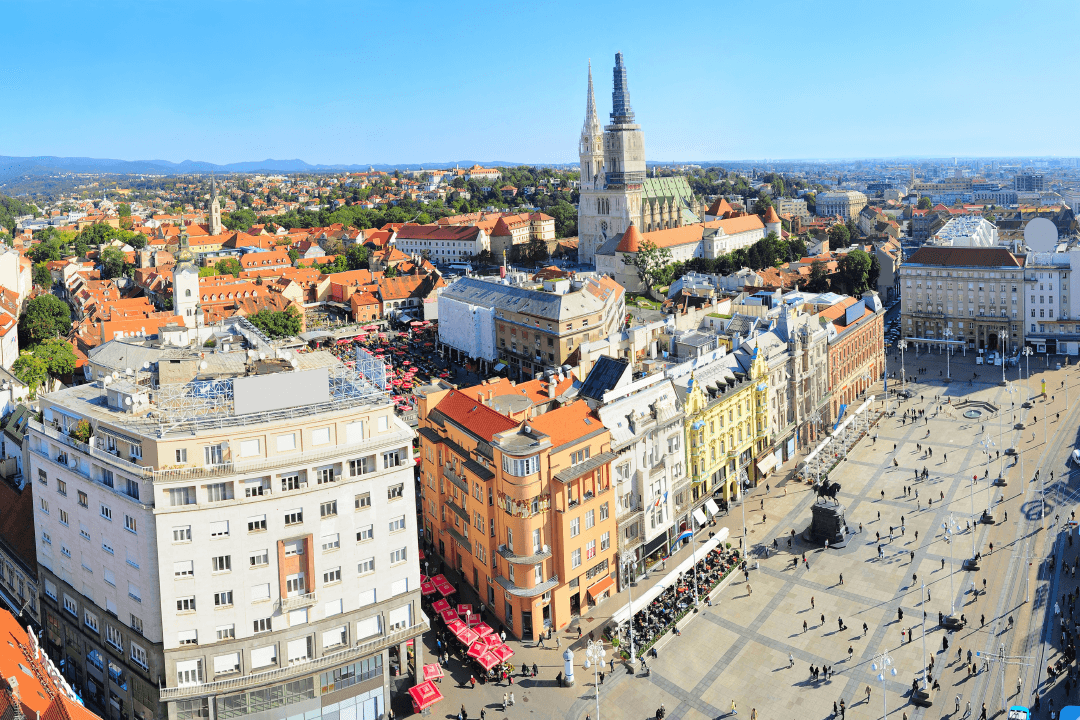 The international business program at Saunders College of Business is designed to give students the knowledge to act with cultural understanding when facilitating business between international entities. With the additional co-major or minor of their choice, students are provided with a strong core curriculum to fully comprehend business principles. Advanced foreign language courses create opportunities to explore interests and gain applicable skills, while the curriculum focuses on project management and the latest technology in state-of-the-art facilities. 
Is International Business at Saunders right for you?
The international business degree allows students to transfer skills across any background to become better members of an organization. International Business Degree Guide claims that "gaining the valuable perspective of different trade regulations, understanding other linguistic and cultural differences, and learning multicultural business etiquette will all aid a person in becoming an effective and competitive business person for the twenty-first century globally connected business world."
According to All Business Schools, "Because of the vast and dynamic growth and profit in technology and communication, many corporations are establishing offices overseas." This doesn't necessarily mean that international business majors have to work outside of the United States as it's essential to know how to communicate with other countries effectively. All business is a global business.
Students in the Saunders program can:
Learn about global trade practices, gain cultural awareness through global immersion, and navigate challenges faced by international businesses and cross-border transactions.
Gain global experience between four RIT Global Campuses, additional global student exchange partnerships, and over 100 study abroad locations on every continent and a culturally and nationally diverse Rochester campus with 1,594 students from 86 countries. 100% of International Business students will have the opportunity to gain global experience*
Get real-world experience with an applied curriculum in the classroom and through paid co-op experiences with one of the world's oldest and largest cooperative education programs.
Take foreign language courses for deeper cultural immersion.
Join the Global Business Group to further expand global knowledge by networking with peers and industry experts.
*pending NYS program approval
Careers in this field vary across several different industries, including advertising, public relations and marketing, commercial banking and credit, food and beverage, management consulting, manufacturing and pharmaceuticals. Some recent alumni's job titles are global logistics manager, business analytics manager, operations manager, management analyst, financial analyst. Hear about their experiences first-hand on our Spotlights page.
Saunders College of Business at Rochester Institute of Technology
Saunders College provides students with a comprehensive understanding of business while utilizing RIT's vast resources in technology. The core curriculum provides business students with the knowledge they need to succeed in their field, and courses are designed to reflect the latest trends and business needs. RIT is also the home to one of the world's first and largest cooperative education programs, allowing students to do paid work and gain hands-on experience before they graduate. Electives can be chosen from any of RIT's nine colleges to tailor degrees towards career goals. With the dynamic network of more than 25,000 Saunders College alumni and 130,000 RIT alumni, students make a global impact! Saunders College of Business is #1 in Western New York, ranking #67 nationally for undergraduate business programs by U.S. News & World Report, 2021.