Research Insights: A strategy paradox in Swiss timekeeping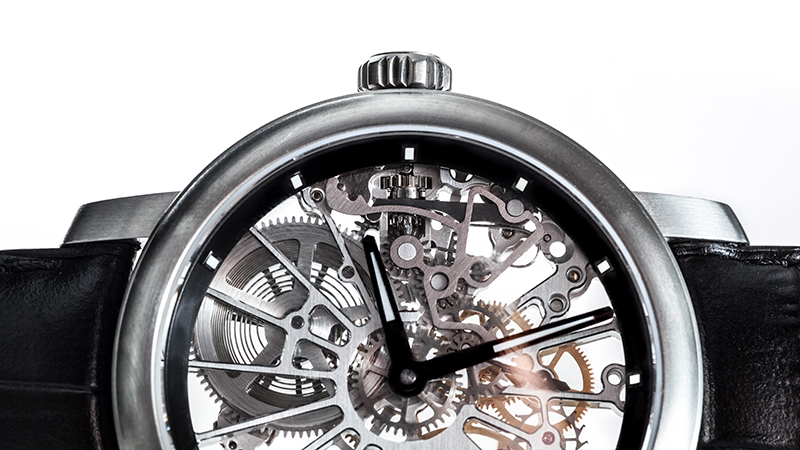 What happens when dual leaders of a business hold divergent visions of the future? History is replete with such instances when battling egos resulted in failure. However, according to paradox theory, when leaders in that situation deliberately engage with those tensions—asking not "Are we managing for today or tomorrow?" but rather "How can we manage for today and tomorrow?"—the result can be creative problem solving and success.
Rich DeJordy, Ph.D., professor and chair of the department of management, explores this conundrum in a co-authored article, "How leaders with divergent visions generate novel strategy: Navigating the paradox of preservation of modernization in Swiss watchmaking," published in Academy of Management Journal (2022). 
DeJordy and his collaborators completed a historical qualitative case study of two Swiss watchmaking companies formed in 1983, one devoted to traditional, expensive, mechanical Swiss watchmaking, the other to affordable quartz watches. The former industry had been rocked in the 1970s by the introduction of inexpensive, mass-produced—yet superbly accurate—quartz watches by the Japanese. Eventually, the two Swiss companies joined forces. Of interest to DeJordy and his colleagues were the actions and interactions of the two leaders of this new business. 
The authors completed 147 interviews with the two leaders, industry experts, Swiss watch executives, and others. They also conducted field observations and sifted archival data. They employed a nested case study design, which through the interaction of data and established theoretical constructs allows new theories to emerge. Their key question: How do leaders with divergent visions for their organization come together to create a novel strategy?
Ultimately, the co-leaders were able to incorporate elements of each other's initial visions into their perspectives, and the company succeeded by simultaneously preserving the past and modernizing for the future. How they did this, the subject of DeJordy's article, will be of special interest to leaders faced with managing strategic paradoxes.
View article published in Academy of Management Journal (2022), "How leaders with divergent visions generate novel strategy: Navigating the paradox of preservation of modernization in Swiss watchmaking"
---