Co-ops give students edge in job market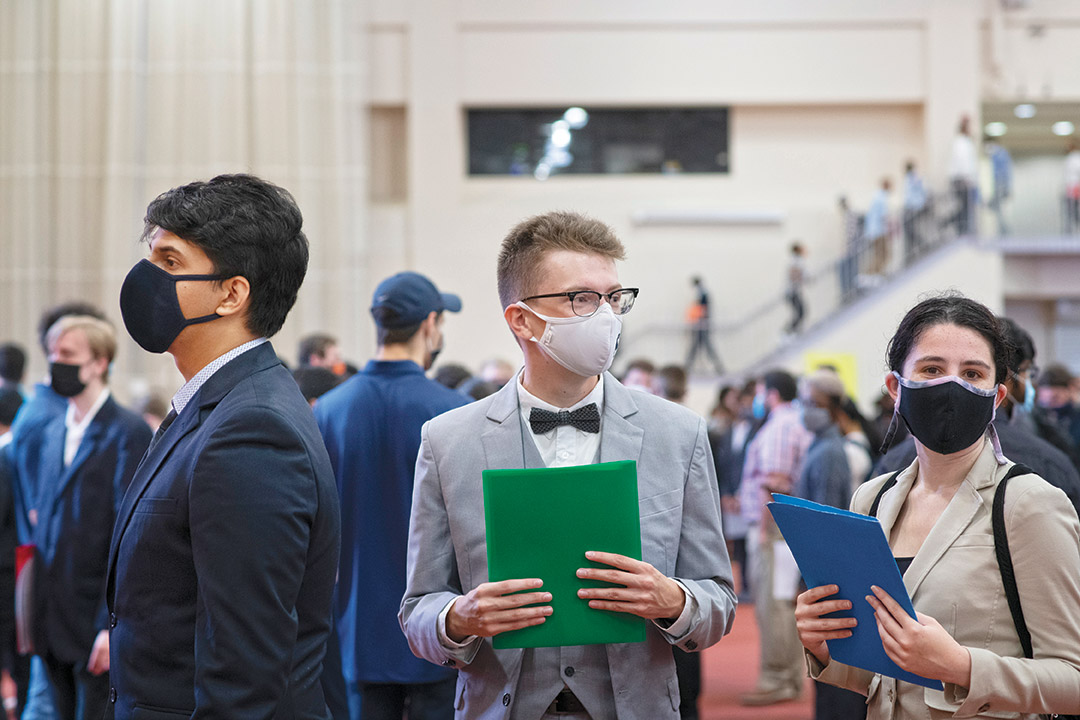 When third-year game design and development major Kyle James was choosing colleges to attend, a couple got his attention, but he felt RIT had the best opportunities for him to get a job.
And he didn't have to wait long.
After completing a 10-week co-op last summer at KCF Technologies based in Pennsylvania, James was offered and accepted a part-time position with the company after his co-op ended. The Newmarket, N.H., native works remotely as a software engineer for them while still continuing his education at RIT.
"I was a little surprised they offered it to me, but between my managers and mentors, they all seemed to like what I was working on," James said. "I got to work with a lot of different people. One of the cool things they had to offer was a capstone project, where we got to present to the head of the company."
Before he graduates, James said he'd like to pursue another co-op related to game design. 
He is just one of more than 5,000 RIT students who receive experiential learning by completing a co-op each year, often getting a foot in the door to a new career upon graduation.
Started in 1912, RIT's successful co-op program, one of the oldest in the nation, is also a resource for companies wanting skilled RIT students to work for them. The co-ops may be a minimum of 10 weeks in the summer, or last up to eight-months long for two semesters. Some are from companies who have hired RIT students for decades, and some are found by students themselves, who could be working anywhere in the world.
Maria Richart, director of RIT's Career Services and Cooperative Education, said 95 percent of employers say they would offer a graduating RIT student a full-time position if one is available after successfully completing their co-ops.
"Our co-ops provide talented workers eager to learn for our partnering companies, but more importantly, onsite experience for our students to see what a paid, working environment can be, and whether that specific experience is one they'd like to pursue or not," Richart said.
Abigail Buckta, a fourth-year computer science major from Chester Springs, Pa., completed two co-ops, each lasting six months.
Her first was with Parsons, near Washington, D.C., a position she found through RIT's Career Fair. She said it was a good experience and she got to use her cybersecurity skills, as some of her work relied on limited government contracts for the Department of Defense.
Her second co-op was at HubSpot, and she was able to work remotely.
"I love HubSpot. This is one of the greatest places to work in the world," Buckta said. "They care a lot about employee happiness and I feel good about the projects I've worked on."
Buckta said the co-op program was one reason she came to RIT and the experience hasn't disappointed her.
"I feel as though I'm contributing to something people care about and making the world a better place."