AT&T and RIT video game development summer camp helps students close digital divide
Free camp aims to expand digital literacy skills for Rochester-area middle school students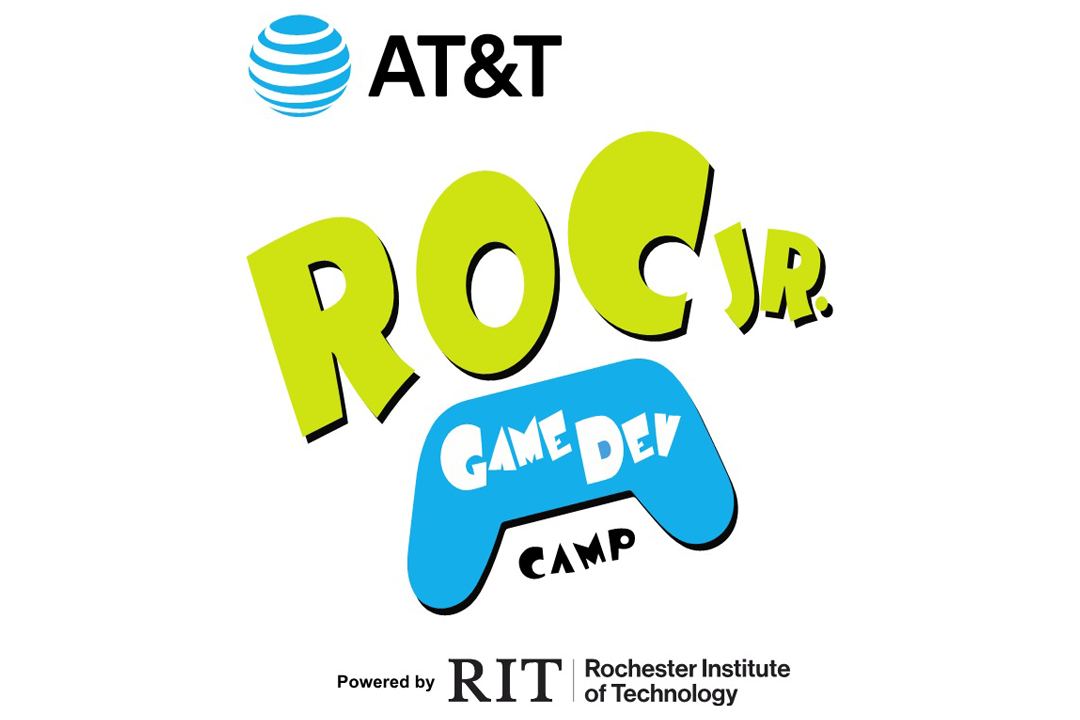 AT&T is teaming up with RIT to host a video game development program aimed at addressing equality issues in technology education and helping local middle school students impacted by the digital divide.
The AT&T ROC Jr Game Dev Camp Powered by RIT will encourage underserved and diverse students to enter the technology field, an industry that has a pervasive diversity gap. It will also provide students with technology skills and digital literacy in a fun and innovative way.
At the camp, 50 underrepresented public or charter school students from grades 3-6 will learn about programming and get hands-on experience creating video games. Students will create games with the theme of using technology for social good and building a stronger community for all.
There are two sessions of the camp. The first session is July 17-21 and the second session is July 24-28. The camp is from 9 a.m. to 3 p.m. each day at RIT. Parents can register their children on the camp webpage by July 3. Each session is limited to 25 students. All applicants will be notified regarding acceptance shortly after they register and qualify.
To eliminate economic barriers, the game camp is free. All technology, transportation, and meals will be provided. Additionally, students are not required to have any previous experience with computer coding or digital game design.
Throughout the day, professors and students from RIT's School of Interactive Games and Media will help participants learn the basic technology and digital skills needed to create digital games. Additionally, game makers will be there to talk about what it's like to have a career in game design and development. Students will tour and test state-of-the-art equipment in RIT's Golisano College of Computing and Information Sciences. The camp will be taught by Sten McKinzie, lecturer of interactive games and media.
Camp participants will customize their own 2D platformer game level—building their own digital characters, adversaries, effects, environments, and sound, while integrating their customizations into the game using industry-standard digital creation tools.
RIT's School of Interactive Games and Media offers some of the best programs for aspiring game developers in the world, according to international rankings from The Princeton Review. The summer camp is one of many offered through RIT's K-12 University Center.
AT&T's support for the program is part of the AT&T Connected Learning initiative and the company's $2 billion commitment to help address the digital divide through internet accessibility, affordability, and safe adoption. This program also aligns with the company's ongoing dedication to advancing education, creating opportunities, strengthening communities, and improving lives. AT&T has a long history of supporting educational programs focused on advancing digital literacy in New York and across the country.
For more information and to register for the event, go to the AT&T ROC Jr Game Dev Camp Powered by RIT registration webpage.