Former IBM researcher joins Golisano College
Decorated computing accessibility researcher joins RIT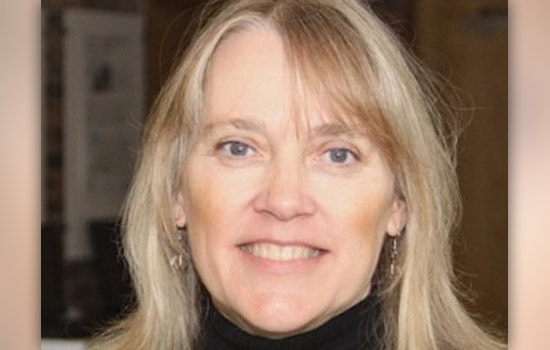 Vicki Hanson, a former IBM researcher and chair of Inclusive Technologies of the School of Computing at the University of Dundee in Dundee, Scotland, will join Rochester Institute of Technology in Fall 2013. She will serve as a faculty member of the Department of Information Sciences and Technologies in RIT's B. Thomas Golisano College of Computing and Information Sciences.
Hanson, a research staff member emeritus at the IBM Thomas J. Watson Research Center in Yorktown Heights and a fellow of both the Association of Computing Machinery (ACM) and the Royal Society of Edinburgh, will help augment RIT's leading research in human-computer interaction and computing accessibility.
"Vicki brings an exceptional passion and expertise for working on issues of inclusion and accessibility for older adults and people with disabilities," says Andrew Sears, dean of the B. Thomas Golisano College of Computing and Information Sciences.
In 2013, Hanson received the Woman of Vision Award for Social Impact from the Anita Borg Institute in recognition of her groundbreaking research in computing accessibility. In addition, she is a recipient of a Royal Society Wolfson Merit Award and an IBM Corporate Award for pioneering technology and innovation supporting IBM's contributions to accessibility. Business Insider also named her one of the 25 Most Powerful Women Engineers in Tech.
Hanson is the co-founder and co-editor in chief of the ACM's Transactions on Accessible Computing, and in 2008 was awarded the ACM SIGCHI Social Impact Award in recognition of nearly 30 years involving persons with disabilities.
Hanson received her bachelor's degree in psychology and speech pathology and audiology from the University of Colorado, and her master's and Ph.D. in cognitive psychology from the University of Oregon. She was a postdoctoral fellow at The Salk Institute for Biological Studies, a researcher at Haskins Laboratories, and a research manager at IBM before joining the University of Dundee in 2009.