'Minecraft' entrepreneur named to 'Forbes' 30 Under 30 list
RIT computer science alumnus Colin McDonald makes 'Forbes' list for leading in games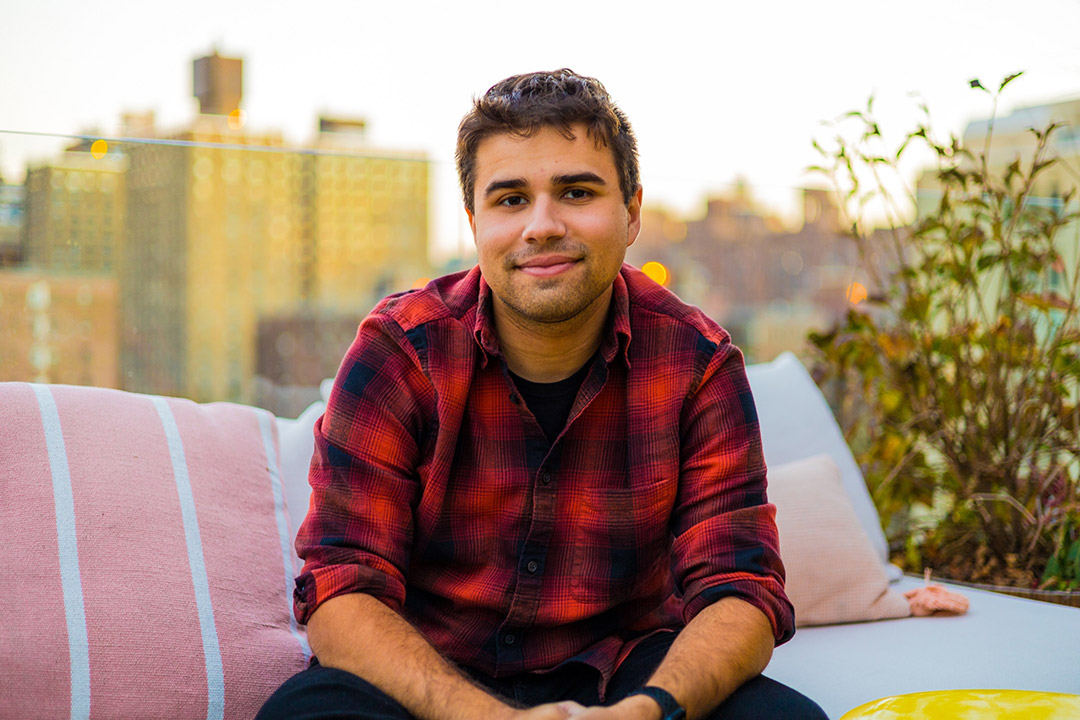 Forbes has named Rochester Institute of Technology alumnus Colin McDonald among the top young entrepreneurs helping to make tomorrow a brighter day.
McDonald '22 (computer science) and his software development agency, Moonsworth, were named on the Forbes 30 Under 30 list for 2023 in the Games category. Through the company that he co-founded while in college, McDonald is now making it easier for millions of people to play and explore in the video game Minecraft.
The prestigious Forbes 30 Under 30 list identifies the brightest young leaders turning to entrepreneurship to solve the world's biggest problems—on their own terms. The Class of 2023 honored 600 bold founders, leaders, and entrepreneurs who have launched creative companies to put a dent in issues like global warming, reproductive health, student debt, and financial freedom.
"I was shocked to learn that we were selected—the first thing I did was check to make sure the email was real," said McDonald, who is from Marlton, N.J. "When I first started playing Minecraft, I never thought I'd be able to make it a job."
McDonald began playing Minecraft when he was 12 years old. Two years later, he was learning to code his own Minecraft mods and making friends through the game.
Two of those friends from across the country—Matheus Fonseca and Jordan Iribarren—became his future Moonsworth co-founders. They all met while working at a previous Minecraft company and decided to branch off on their own. What started as a Minecraft server project grew into something more.
In 2019, as a first-year student at RIT, McDonald co-founded Moonsworth. He said that he remembers eating a cheeseburger at the Ritz dining hall on campus when he got the email approving their business license. During the pandemic, as Minecraft use exploded, so did the business.
The main Moonsworth brand is Lunar Client, one of the most popular custom clients for Minecraft. A Minecraft client is software that users can download to improve performance and add modifications and other features to the game. Essentially, the software that McDonald's team created helps players get the very best out of Minecraft.
"Sometimes, I would walk around and see people at RIT playing our Minecraft mods on their laptops," McDonald said. "That was really cool to see."
Moonsworth now has more than a million monthly active users. Through Lunar Client, the company sells game enhancements—from mod packs that improve gameplay to pet characters, hats, and other cosmetics.
Finding opportunities to make a positive impact is another important aspect of the company, McDonald said. During the pandemic, the trio donated more than $30,000 to the Trevor Project, Sarcoma Foundation of America, Breast Cancer Research Foundation, and New Life Church. They have also sold branded Minecraft modifications, including pride flags and cosmetics for Breast Cancer Awareness Month—with proceeds going to charities.
"The company was always something I did between my classes and co-ops," said McDonald. "It wasn't until right before graduation that I decided to go for it and make this my full-time job."
Today, the co-founders are building new products and diversifying their offerings. In October, Moonsworth was part of the TwitchCon gaming convention in San Diego, where it helped produce a live Minecraft MOBA (multiplayer online battle arena) event with 40,000 concurrent viewers. In the future, they hope to create even more experiences for Minecraft users.