Sappi to work with RIT researchers to advance digital innovation
Sustainable paper producer funds new Digital Innovation Lab and Ph.D. researcher in GCCIS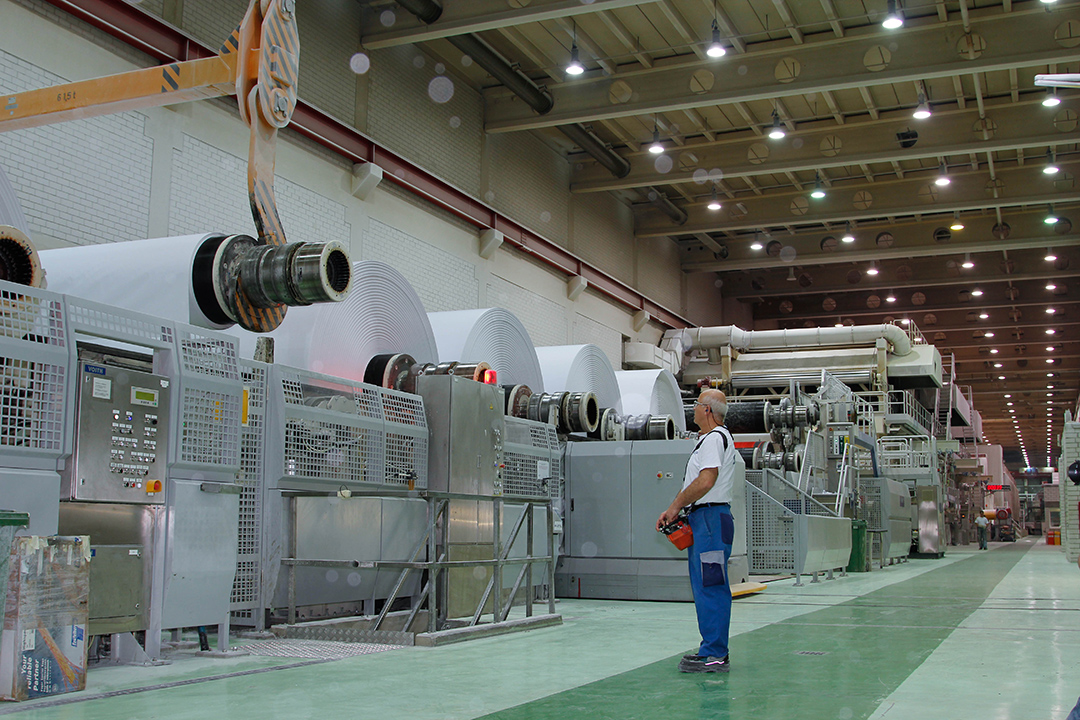 Computing researchers at RIT are teaming up with Sappi, the leading global provider of sustainable woodfibre products and bio-based solutions, to improve innovation processes.
Sappi, which produces paper, pulp, packaging products, and everyday materials across three regions with more than 12,400 employees, is funding research to establish the Sappi–RIT Digital Innovation Lab in RIT's Golisano College of Computing and Information Sciences. The Sappi funding will also provide support for a computing and information sciences Ph.D. student conducting research in the areas of data science and human-computer interaction (HCI).
"I am very excited about this opportunity, as the funding will enable us to expand the potential of our research," said Konstantinos Papangelis, assistant professor in the School of Interactive Games and Media, who leads the lab. "We are going to explore digital infrastructure in the context of improving their digital innovation processes."
The partnership aims to develop meaningful change for the industry, where the approach and thinking toward future solutions can be tackled with a fresh perspective. Sappi, in collaboration with RIT, will research topics in the areas of data science, artificial intelligence, and HCI to experiment with, gain insight into, and develop solutions that deliver business value.
"Digital innovation is in-sync with our values," said Javed Khan, senior UX designer at Sappi Europe. "Digital innovation is a salient part of making smart decisions by better understanding our customers and their needs. We hope to leverage the collaboration with RIT to embrace new thinking and new technologies and, in that way, enrich and speed up digital innovation processes."
The company views digital innovation as a key pillar to sustain its financial health by optimizing global business processes and amplifying the human element. It can also drive operational excellence by enhancing efficiency through big data initiatives.
"Sappi has set for itself a clear strategic vision for the future, and part of this vision is centered on pushing the boundaries of woodfibre solutions, while delivering enhanced value to its partners and stakeholders," said Khan. "Sappi sees the real value in partnership and collaboration."
Sappi produces approximately 5.7 million tons of paper, 2.4 million tons of paper pulp, and 1.4 million tons of dissolving pulp per year. Their products include raw material offerings such as dissolving pulp, wood pulp, and biomaterials, as well as end-use products (packaging and specialty papers, graphic papers, casting and release papers, and forestry products).
The $150,000 in research funding from Sappi will support the new lab, the student researcher, and projects for up to five years. For more information about the Sappi–RIT Digital Innovation Lab, contact Papangelis.