Research Areas - Networking and Systems Administration
Our School of Information faculty and students investigate organizational and technological issues involved in mobile and sensor networking, enterprise scale networking, wireless and wired networks, mobile ad hoc networking, mobile device computing, green computing, virtualization, cloud computing, and computing architectures.
Facilities
Networking Lab
The Networking Lab in the iSchool provides students with an opportunity to design, build, debug and manage small to complex computer networks. Each of the 16 benches includes a network rack with three routers and six switches where students configure and integrate the operations for routing and switching protocols and technologies associated with modern communication networks. In addition, network racks at the front of the lab house 26 wireless access points and eight wireless LAN controllers.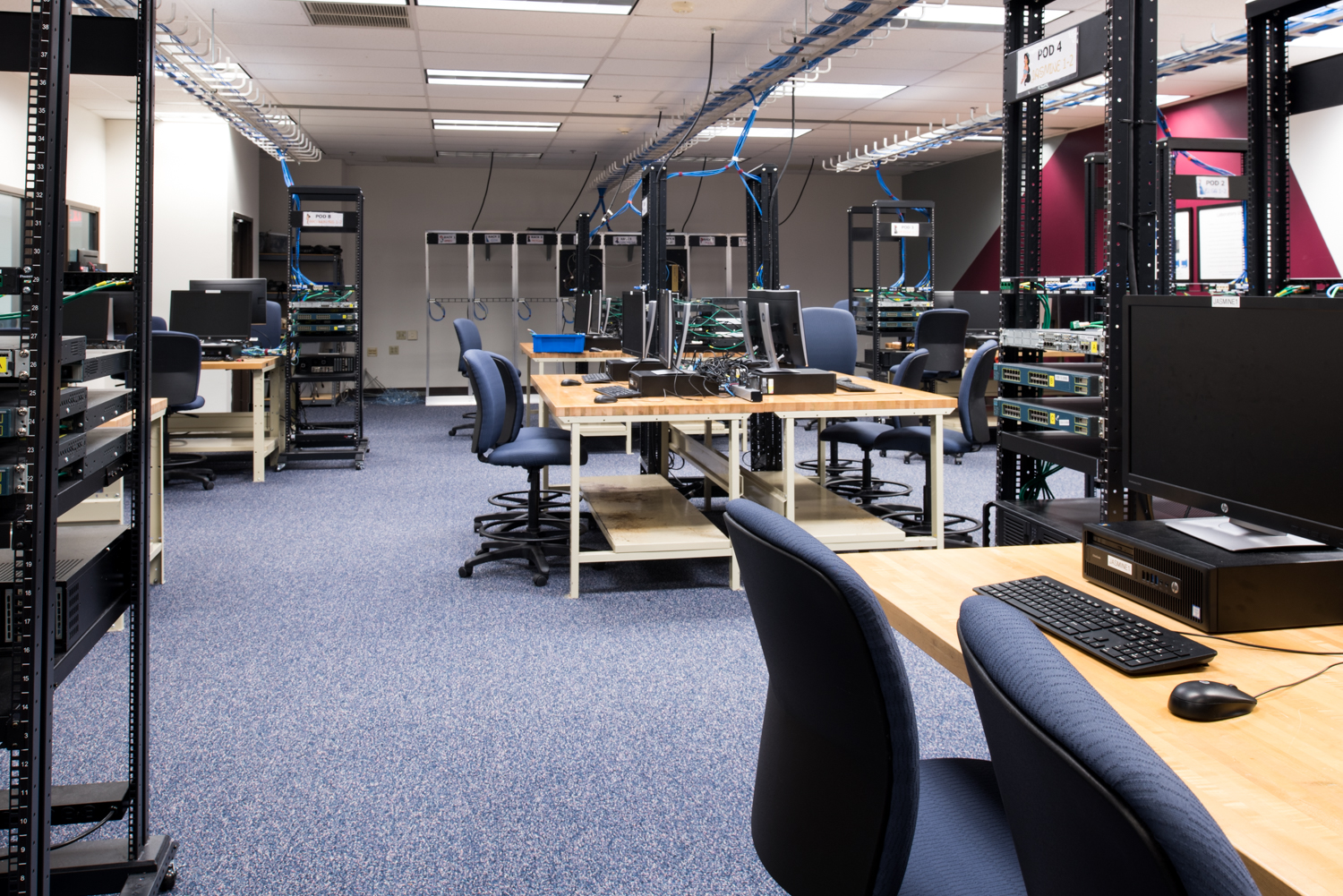 Systems Administration Lab
In the Systems Administration Lab in the iSchool, students learn to configure and administer the protocols, technologies and storage required to support and manage a network of users on small to enterprise scale computing architectures. Each student works at a bench with a network rack that includes three routers and three switches. The network racks for the lab house 21 switches and dozens of servers that students use in configuring network services, virtualization and protocols such as DHCP, DNS and Voice over IP.