Motion Picture Science program's professional touch has student prepared for industry
As Gayle McAdams '21 prepares to venture into the job market, she has a distinct advantage: her four years in RIT's Motion Picture Science (MPS) program have simulated a professional atmosphere.
It started day one with the Innovative Freshmen Experience, a project-based course where MPS and Imaging Science students form an engineering team to solve a problem presented by instructors. McAdams spent much of her first year collaborating on developing a player- and puck-tracking system that collected real-time, advanced data during RIT hockey games.
It set the tone for a succession of enriching, professional-level experiences — which have shaped her in-demand skill set, featuring a rich blend of science, engineering and creativity used to solve complex technical problems.
"They let us be extremely hands-on, which I love," said McAdams, now a senior nearing graduation in May. 
A focus on technological advances that drive industry forward and developing professionals capable of evolving with the field has made Motion Picture Science a New Economy Major. It is RIT's new category of academic programs that are multidisciplinary, transformative and future-proof, and ensure successful outcomes in a new economy. 
What are New Economy Majors?
By combining dynamic areas of study, New Economy Majors break down traditional boundaries and open students up to a new world of possibilities. New Economy Majors are future-focused — concentrating on high-growth industries and the skills valued in them — and in demand, with a collective job placement rate of 94 percent. 
The College of Art and Design houses three of RIT's 12 New Economy Majors: Motion Picture Science, New Media Design and Photographic Sciences.
Learn more at rit.edu/new-economy.
Between collaborative research projects, a paid internship with the Academy of Motion Picture Arts and Sciences and networking resources, McAdams feels abundantly ready for her impending job search.
"I have faith in this major," said McAdams, from Walpole, Mass. "With the things that I've done at RIT, and the major I chose, I know I'll be all right."
Much of McAdams' trust in her training stems from the approach of the faculty — including Associate Professors Ricardo Figueroa, director of Motion Picture Science, and David Long, director of RIT's MAGIC Center. All faculty in the program hold prodigious industry experience
"They don't take subpar for an answer, which I appreciate," McAdams said. "Off the bat, they treat you like professionals, they don't treat you like students."
A rigorous curriculum that changes with industry trends — and opportunities for students to engage in a deep level of research — has provided a sturdy foundation for many successful alumni now working at Apple, Dolby, HBO, Netflix and more.
"I've talked to people who graduated years ago about the program, and (the curriculum) is different — it's evolving because the market is evolving," said McAdams, vice president of RIT's chapter of the Society of Motion Picture and Television Engineers (SMPTE). "Even now, they're adding new classes and moving toward a new virtual production track students can go down.
"Having that innovative mindset is a good thing to have going into this job market," she added.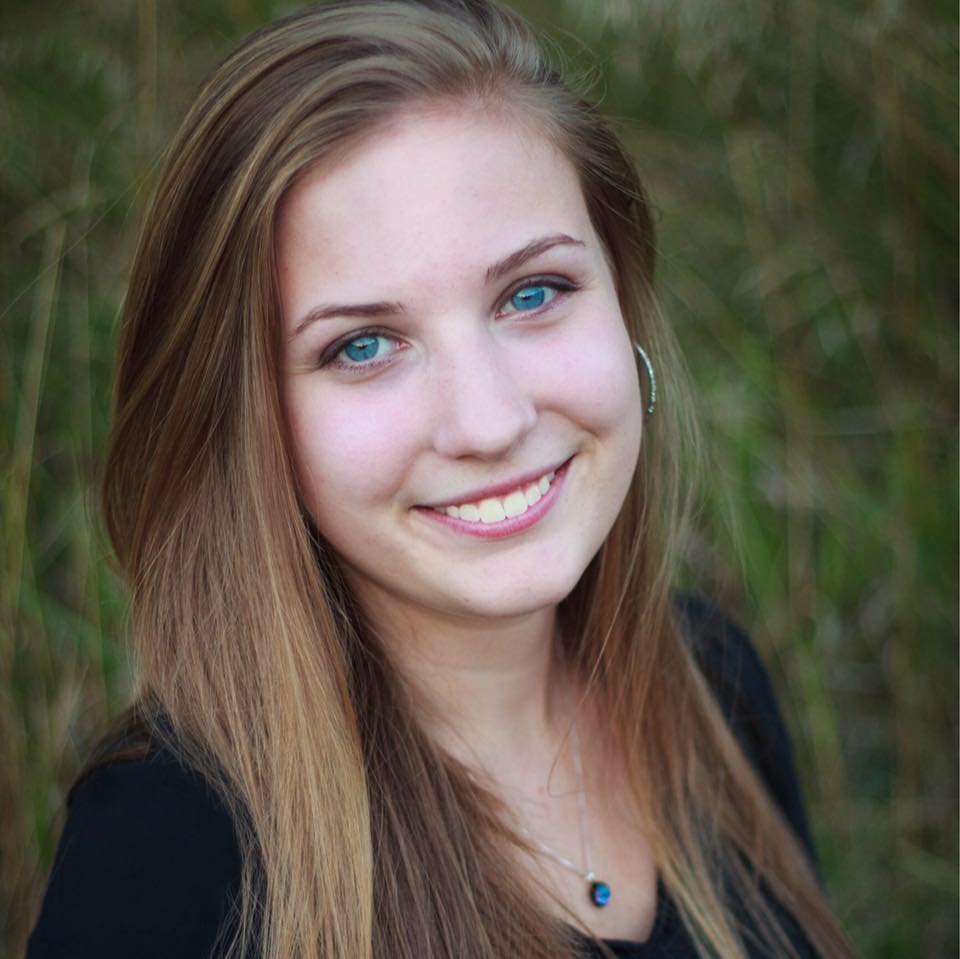 At its core, Motion Picture Science provides an education in the imaging technologies used in the motion picture industry. A collection of experiences within and outside the major allowed McAdams to fully explore her interests and career possibilities. 
Her time as a camera technician and later director of video operations at RIT SportZone — an on-campus multimedia organization covering RIT athletics — introduced the appeal of broadcast engineering. 
A more theory-focused position as a remote imaging science intern in summer 2020 for the Academy of Motion Picture Arts and Sciences (best known for organizing the Oscars), diversified her knowledge even more. 
There, she worked under a pair of RIT alumni — Scott Dyer '10 (Motion Picture Science) and Alex Forsythe '99 (Biomedical Photographic Communications; now Photographic Sciences), '06 MS (Print Media) — learning a new coding language and "talking to people who birthed everything we talk about in MPS classes and the systems we learn about."
The internship also sparked McAdams' capstone research idea to solve an issue faced by colorists, color scientists and other imaging technology professionals working remotely due to COVID-19. 
She is running algorithms and experiments to create a system that calibrates the digital display of colors without a colorimeter, a device that captures accurate color measurements. With the pandemic necessitating more remote work, colorimeters are not as widely available for industry professionals. 
True to the rest of her time in Motion Picture Science, she's carried a professional mindset working on the project with Long, her capstone advisor. 
"Before now there has really been no need to study it," McAdams said. "It was a cool opportunity where we can see if we can actually get close (color calibration) without this piece of equipment."
It's been an exercise in what drew McAdams to the program in the first place. Having directed films in high school, McAdams considered studying film production in college. But with a parallel penchant for math and science, she grew attracted to MPS' unique concoction of art and science that inspires innovation.
"It's been the perfect environment for me to try everything and see what I like," McAdams said. "The lines are blurring between creative and technical. And that's one of my favorite things about MPS, and RIT, is you have that technical side and you have that creative side, and that is where great things happen — in the middle."
Topics