RIT wins $1.5 million to increase behavioral health workforce in Monroe County
Grant focuses on youth in underserved communities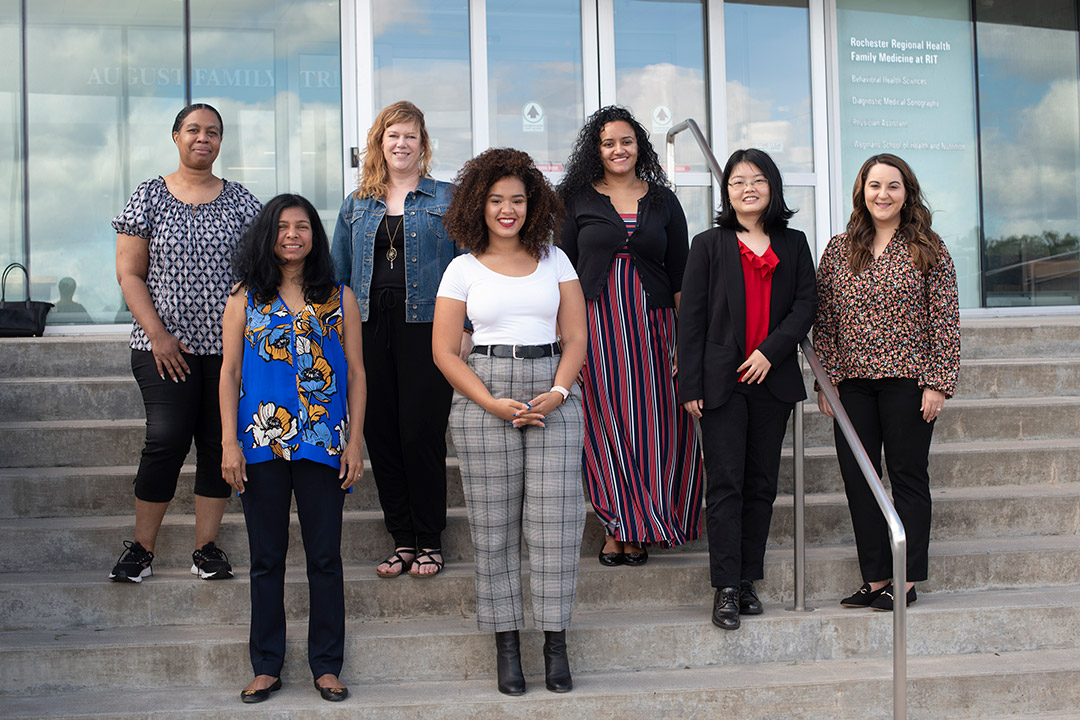 A. Sue Weisler
Behavioral health researchers at Rochester Institute of Technology are increasing the mental health workforce to meet the needs of children, adolescents, and young adults in underserved communities in Monroe County, New York.
The $1.5 million grant from the U.S. Department of Health and Human Services has expanded RIT's accredited Priority Behavioral Health and Clinical Psychology Internship program to focus on delivering integrated care for young clients who struggle with substance use, mental health issues, and trauma from exposure to high rates of violence within the community.
"There is a shortage of mental health professionals in Monroe County, and there's a huge need for services," said Cassandra Berbary, RIT assistant professor in the biomedical sciences department, and lead psychologist on the grant. "Many of our youth with substance use issues also have comorbid mental health issues, and that's where this grant can really help address those co-occurring problems."
The behavioral health workforce program will support recruiting and training opportunities for 32 pre-doctoral interns over the next four years. The goal is to retain interns for long-term careers in Monroe County, according to Berbary.
The addition of six interns in this new focus area gives the Priority Behavioral Health and Clinical Psychology Internship its largest cohort to date, with a total of 18.
Berbary's six interns will join multidisciplinary teams of medical professionals, psychologists, social workers, and chemical dependency and addiction specialists at both RIT and Rochester Regional Health. This integrative approach enables care providers to make connections between a patient's mental health difficulties and physical concerns. The interns will also use interactive therapeutic technology with clients that targets co-occurring substance use and mental health conditions among adolescents.
 "Over the past few years we've been able to develop a great relationship with the behavioral health leadership at Rochester Regional Health, and they've helped us to grow our internship program. We provide training at RIT, and then our interns go into those Rochester Regional Health outpatient clinics, see clients on a daily basis, and work with their clinicians and their leadership to meet their internship requirements."
Berbary was one of the original four interns when the clinical psychology internship began in 2016-2017. She has watched the program grow under the supervision of director Caroline Easton, RIT professor in the biomedical sciences department, who leads the behavioral health sciences group in the College of Health Sciences and Technology. Berbary holds a joint position between RIT and RRH behavioral health.
Topics