Liberal arts alumnus founds pro bono program offering legal assistance to Connecticut residents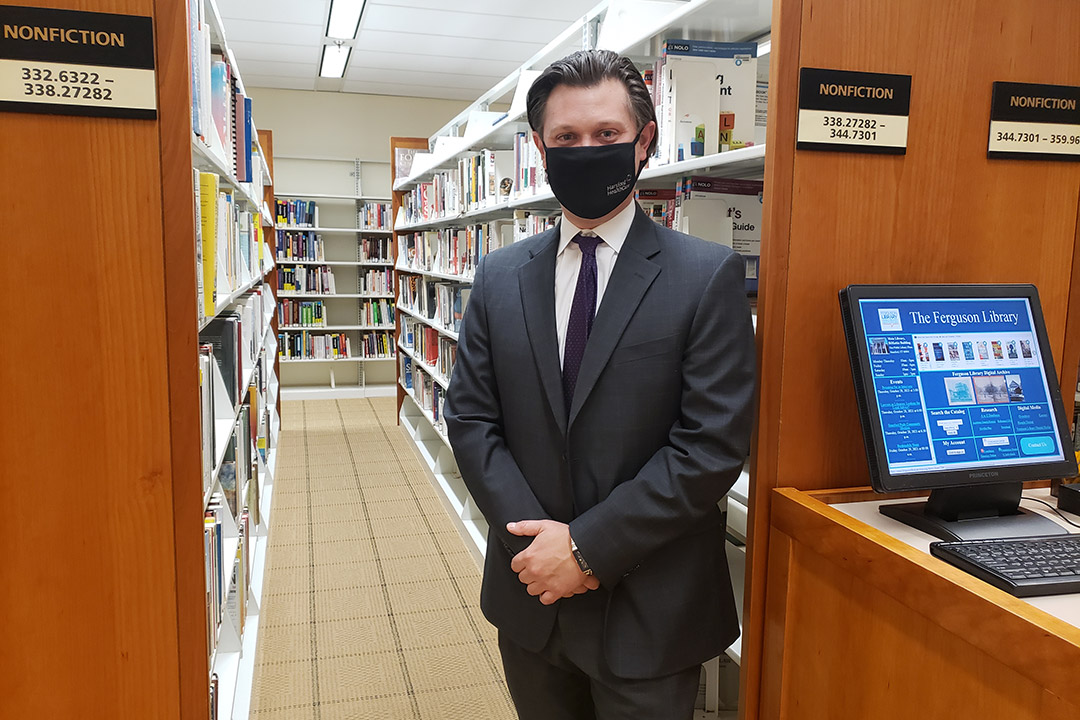 Connecticut residents are heading to their local libraries for pro bono legal assistance through a new program called Lawyers in Libraries, founded by RIT alumnus Kyle LaBuff '06 (psychology). 
LaBuff launched the program, which invites people to sign up for a free 20-minute meeting with a volunteer attorney, in partnership with the Connecticut Bar Association, in December 2020. The program originated as LaBuff's Presidential Fellows project and has since expanded, helping dozens of people each month in five Connecticut counties.
A graduate of RIT's College of Liberal Arts, LaBuff was a member of the Pre-Law Society, president of the Psychology Club, and a performer in the college's theater productions.
After graduation in 2006, he worked as a career counselor for several years before attending law school at University of Dayton. He then worked as a public defender, practiced real estate law, and is now Deputy Assistant State's Attorney.
The idea for Lawyers in Libraries came to LaBuff well before the COVID-19 pandemic surfaced. But, he says, the program is needed now more than ever.
"The three types of legal inquires we see most are landlord-tenant, immigration, and family law—like divorce. Given the COVID landscape, landlord-tenant is dominating. People are worried they're going to get evicted. That's been soaking up a lot of our time, which we're more than happy to provide, of course."
So far, LaBuff has recruited 10 volunteer attorneys to join him in staffing the program. They gather in area libraries once a month to meet with as many clients as possible.
The idea to provide pro bono legal services to community members isn't new, but this will be Connecticut's first ongoing program at this scale, says LaBuff. Originally offered in just two counties, Fairfield and New London, the program has now expanded to Danbury, Norwich, and Middletown. Next up are Litchfield and Waterbury.
LaBuff and his partners at the Bar Association plan to reach all eight Connecticut counties by the end of 2021.
"We're not stopping. After we're in every county we'll move on to larger cities. And then I have no objection to working with other states to make this regional. But baby steps—we want to make sure we start with a strong foundation."
Topics